Actions and Detail Panel
Personal Success Factors
Tue, March 14, 2017, 11:30 AM – 1:30 PM MDT
Description
Description: As we continue our efforts to support the development of the whole child in connection to the Denver 2020 Plan, our DPS schools are working together to connect social emotional learning and curriculum through a program called the Personal Success Factors (PSF). During this workshop, learners will discuss what it takes to succeed in life and academics.
3 Takeaways:
Increased understanding of DPS Whole Child Supports Programs
Ideas about how you can build on the work you are currently doing to support the whole child
Reflection on your own personal success factors and goal setting in order to grow your own strengths
Recommended for: Anyone working in the youth development field.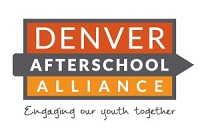 Proud partner and sponsor of the DQUAC Professional Development Series