Personal Matters: Writing for Personal Discovery, Individual Transformation...
Description
Personal Matters: Writing for Personal Discovery, Individual Transformation & Social Change
NYWC City Voices Memoir Workshop with Melissa Petro
Tuesday @ 6:00-9:00 p.m. beginning September 22
The act of writing can be a powerful vehicle for self-discovery, personal transformation, and social change. Memoir writing in particular can empower individuals and communities to foster enduring meaning for themselves, a stronger sense of identity, courage for growth and change, and vision to seek and restore balance to individual lives and communities.
Personal Matters is an 8-week personal memoir-writing workshop for writers interested in making meaning out of the conflicts of our lives and finding personal and socially just resolution through the act of creating outstanding literary nonfiction. The workshop is a cross between the NY Writers Coalition workshop model with a trauma-informed curriculum developed by freelance writer and writing instructor Melissa Petro. This workshop incorporates lecture, mentor texts, and writing exercises with positive, supportive feedback as well as critique of ongoing projects. Personal Matters is ideal for anyone seeking to explore the therapeutic benefits of writing their own personal narrative and/or those interested in learning how to use lived experiences to support arguments in persuasive writing.
Writers of all genres and levels of experience are welcome. This workshop method is designed to deepen your writing skills, while bringing new energy and encouragement to your writing. It allows writers of all backgrounds, ages, and genres to grow together as writers.
Course Schedule
Week 1: What is memoir? + Introduction to Character

Week 2: Choosing Moments for Material

Week 3: From Truth to Art: Facts & Recreation in Creative Nonfiction

Week 4: Structure

Week 5: Language

Week 6: Setting, Voice & Point of View

Week 7: Your Writing in the World

Week 8: The Business of Writing: Publishing, Writing Practice & Everything Else
Logistics
Tuesday @ 6:00-9:00 p.m. beginning September 22

Location: Fort Greene, Brooklyn

Workshop dates: September 22 & 29, October 6, 13, 20 & 27, November 3 &10
Cost
$320 for 8 weeks

$275 Social Service Rate for Artists, Students and Educators.

To check your eligibility for this discount, please call (718) 398-2883.
PLEASE NOTE: In the event of low entrolmment, NYWC reserves the right to cancel this workshop up to 2 days before the first workshop date, at which point, all registrants will be notified and will receive a full refund.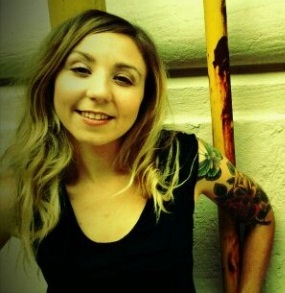 ABOUT MELISSA PETRO
Melissa Petro is a freelance writer and writing instructor living in New York City. She's written for Marie Claire, NY Magazine, Salon, Daily Beast, Guardian, Al Jazeera America, New Inquiry, Pacific Standard Magazine, Post Road, Penthouse, Jezebel, xoJane and elsewhere. Melissa was one of three PEN Award Finalist for the Emerging Writers Prize in 2015. She holds an MFA in Creative Nonfiction from the New School.