Personal Image PI002: Create a First-Class Image (hair for women)

Multiple Dates
Event Details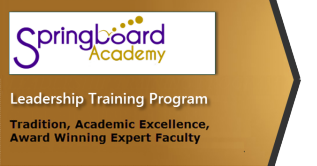 Personal Image PI002: Create a First-Class Image (hair for women)
Learning Objective:    Women learn professional tips for hair styling and care.  They also learn their most flattering hair styles and how to wear their hair on every occasion. Instructor: Thomas Harlow
Instructor:  Thomas Harlow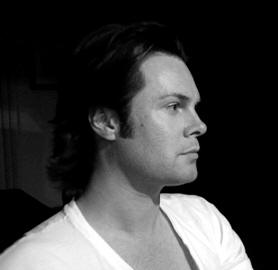 Thomas "Tommy Gene" Harlow began teaching hair color in 1996 for Redken 5th Avenue. Since that time he has repeatedly had his work shown on local television stations KING 5, KIRO 7, KOMO 4, and KCPQ 13 as well as Seattle Magazine. Thomas was the national winner of the L'Oreal Pure Vision Styling contest. He has also worked on the national level with Seventeen Magazine, CNN, and recording artists Mandy Moore and the Backstreet Boys. Thomas has facilitated two major hair color launches in the Pacific Northwest and has conducted numerous training sessions for many private and national chains throughout Washington, Oregon, California and Nevada. He is currently teaching a number of workshops, including The Color Guide, SHINE class and The Ultimate Pony Tail Workshop.


Topics
Basics of hair styling

Maintaining healthy hair
Exercises
Personal consultation by renowned hair stylist Tommy Gene Harlow
Reading
Class PowerPoint presentation

Handout – Ponytail Workshop

Handout – Shine class for healthy looking hair
About the Personal Image Module:

In today's economy, looking your best isn't vain or frivolous – it's essential to success in your job, your career and your life.  These classes teach the importance of maintaining a professional image and making a positive first impression.  Classes cover the basics of business etiquette, wardrobe, style, personal colors and body language.
About the Leadership Training Program:
What is the Leadership Training Program?
The Leadership Training Program is for men and women who want to accelerate their career advancement.  Whether just getting started or desiring to move up in their profession, students learn how to define their personal brand, increase their confidence, improve their interpersonal skills, and get noticed by those who can advance their careers.
These training courses focus on both basic and advanced skills and show individuals how to be more confident, make strong first impressions, and succeed in a crowded job market. The courses are designed especially for those who want to develop additional capabilities needed to excel in their work and profession.
Class Registration Information
For class dates and times, please refer to the class calendar.  
Springboard Academy has a maximum class size of 20 students and a minimum of 5 students.  If a class is full, please check for future dates.  If a class has not reached minimum enrollment 48 hours prior to the scheduled time, the class will be cancelled.  Registered students will receive email notification and will be automatically enrolled in the next available class.
Students enrolled in Springboard Academy pay no additional charge for class registration  (with the exception of occasional book or incidental fees).
Non-students may enroll in classes, subject to space availability, by paying a fee of $125 per class.
Registrations may be cancelled up to 48 hours before class without penalty.  Cancellations after that time are subject to a $25 "no show" fee.


About the Classes
Classes:
Monday through Friday

Options for morning, afternoon and early evening

Class Duration:  1 1/2 to 2 hours

Class Size:  15-20   (minimum class size – 5)
Fees:
Fee structure ($250/month for 12 months, $50/month thereafter)

Small additional material fee applies for some classes.

Individual classes can be taken for $125



Additional classes in the Professional Image Module:
Create a first-class image (appearance for men) - PI001
Create a first-class image (hair for women) - PI002
Create a first-class image (makeup for women) - PI003
Create a first-class image (wardrobe for women) - PI004
Understand your best colors (color analysis for men and women)- PI005
Demonstrate perfect business etiquette - PI006
Organizer
The Springboard Academy
Springboard Academy is a unique professional development organization that teaches men and women what they need to know to advance in their careers. We'll teach you things you don't learn in school, things you otherwise have to learn the hard way.
Our proprietary curriculum focuses on personal brand and how to use it to build confidence and make people more effective contributors to their companies. 
Our expert faculty provides personalized instruction to help students define their brand and make it part of everything they do.  The outcomes are more confident, productive individuals and more effective, successful organizations
We maintain a small class environment and students learn from an expert faculty of career coaches, entrepreneurs, successful corporate executives, media professionals, image consultants, best-selling authors, community leaders and others. Students receive personalized instruction and  leave each session with insights, practical tips, and tools they can put to use right away.
For more information about The Springboard Academy and our programs, contact us directly at:
Phone
206-494-0416
Email
Mail
The Springboard Academy
P.O. Box 19860
Seattle, WA 98109


Personal Image PI002: Create a First-Class Image (hair for women)