Description
Are you a totally awesome lady, who sometimes doubts how truly awesome she is? If your answer is yes, then Happy Healthy Women Brampton's Personal Growth Book Club selection for February is for you!

With a whole lot of humour, heaps of inspiration and a dash of edge, You are a Badass: How to Stop Doubting Your Greatness and Start Living an Awesome Life by Jen Sincero will get you squashing those self-sabotaging beliefs and behaviours, teach you to create a life you LOVE immediately, while earning some moolah in the process. WARNING: When you reach the end, expect a whole lot more self-love and self-acceptance! (Official book description provided below)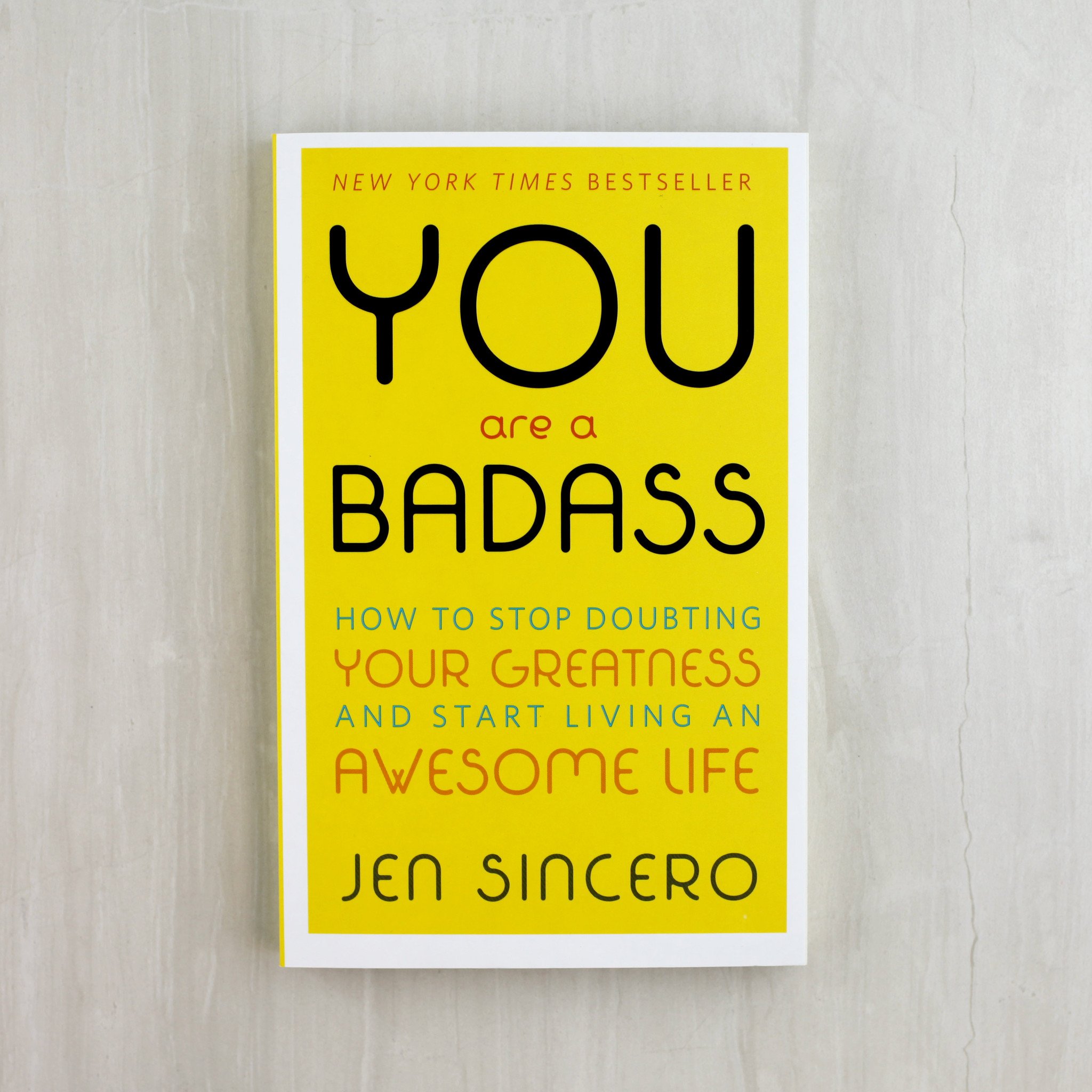 Personal Growth Book Club Notes:

• $5 secures your spot.

• Join us even if you haven't yet read/completed the book, but want to be part of a soulful, enriching discussion -- so much to share, so much to learn!

• We ask that you please support our venue by ordering a beverage at minimum.

• Feel free to share your book suggestions at our discussion -- bring a copy of the book with you, or share a synopsis so the group can get a sense of what the book is all about!

Looking forward to seeing you all!

xo

Official book description from Amazon:
The #1 New York Times Bestseller YOU ARE A BADASS IS THE SELF-HELP BOOK FOR PEOPLE WHO DESPERATELY WANT TO IMPROVE THEIR LIVES BUT DON'T WANT TO GET BUSTED DOING IT.

In this refreshingly entertaining how-to guide, #1 New York Times Bestselling author and world-traveling success coach, Jen Sincero, serves up 27 bite-sized chapters full of hilariously inspiring stories, sage advice, easy exercises, and the occasional swear word. If you're ready to make some serious changes around here, You Are a Badass will help you: Identify and change the self-sabotaging beliefs and behaviors that stop you from getting what you want, blast past your fears so you can take big exciting risks, figure out how to make some damn money already, learn to love yourself and others, set big goals and reach them - it will basically show you how to create a life you totally love, and how to create it NOW.

By the end of You Are a Badass, you'll understand why you are how you are, how to love what you can't change, how to change what you don't love, and how to use The Force to kick some serious ass.