Description
Read, Learn, Grow and Socialize in our Personal Development Book Club!
We meet once per month and cover one book over two months. Buy/borrow and read, and then get together to discuss.
You do not have to complete the book to join - Just come!
FEATURED BOOK 2017 SCHEDULE:
January/February: Start with Why - How Great Leaders Inspire Everyone to Take Action by Simon Sinek
March/April: The Magic of Thinking Big by David J. Schwartz

May/June: Gifts of Imperfection by Brené Brown
July/August: The ONE Thing by Gary W. Keller and Jay Papasan

The Power of Now: The Four Agreements: A Practical Guide to Personal Freedom by Don Miguel Ruiz

September/October: The Universe Has Your Back: Transform Fear to Faith Book by Gabrielle Bernstein

November/December: The 7 Habits of Highly Effective People book by Stephen Covey
Meet the Group Facilitator: Cherene Francis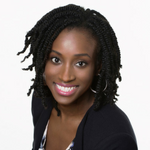 Cherene Francis helps aspiring entrepreneurs Quit their 9-5 Jobs so they can Serve through a Heart Centered Business. She is a Personal Transformation Expert who teaches business success through personal development, spiritual growth, and total self-mastery. She is an Internationally Board Designated Practitioner of Neuro Linguistic Programming, NLP Coaching, and Hypnosis with formal education and experience in Religious Studies, Philosophy, Stage Performance, Image Development, Personal Branding and Marketing.
Cherene is based in Toronto, Ontario, Canada, and provides coaching and training online and offline to people all over the world!
Book Club House Keeping:
• $5 fee secures your spot.
• Newbies always welcome, even if you haven't read the book yet.
• All member must purchase at minimum a drink to support the venue.
Looking forward to seeing you all!