Description
Read, Learn, Grow and Socialize in our Personal Development Book Club!
We meet once per month (over wine and snacks, so feel free to bring something to share), pick books two months in advance , buy/borrow and read, and then get together to discuss.
November Book Club pick: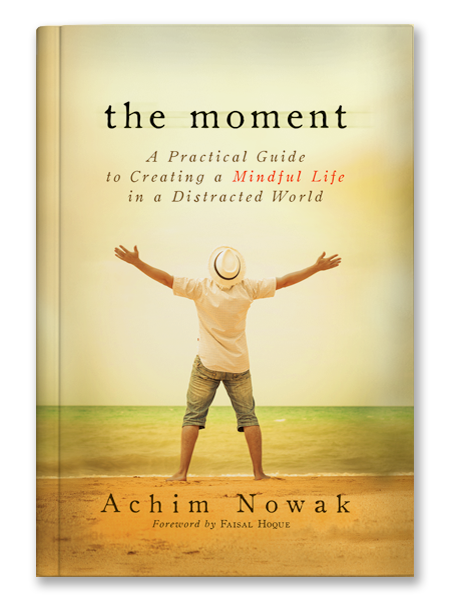 We live in a hugely distracted world. What if there was a way of knowing our moments more richly and more deeply as they unfold? How might this alter the experience of our lives?
That is the tantalizing premise of Achim Nowak's THE MOMENT. It introduces the reader to 4 simple keys. These keys are practical and entirely common-sense. That is their beauty.
Return to experiencing the world with all of your senses. Learn how to tune into prajna wisdom – that's the wisdom that talks to us as a moment unfolds. Discover ways of receiving and wave-riding energy. And reap the rewards of making time stand still.
The beauty of the 4 keys? Apply them, and sumptuous moments will suddenly pop up everywhere. You will instantly know more success in business and in life. And instead of working harder or doing more, you will rediscover a childlike delight in the world. Enjoy!
Book Club House Keeping:
• $5 fee secures your spot, and goes towards a raffle prize that we will draw for at each meeting!
• This event is hosted at a private business... coffee, tea and snacks will be provided but we love when our members bring things to share and wine is welcome:)
• Newbies always welcome, even if you haven't read the book yet.
• If you have any favourites to share: Suggestions will be accepted at each meeting, and the group will choose one unanimously. If you do have a suggestion, please either bring a copy with you, or a synopsis so that the group can get a sense of what it's about!
Looking forward to seeing you all!
Date and Time
Location
Thrive Massage and Wellness
2289 Fairview St.
Unit 318
Burlington, on L7R2E3
Canada