Personal Development & Business Growth Seminar (Promptings Academy) Featuri...
Actions and Detail Panel
Personal Development & Business Growth Seminar (Promptings Academy) Featuri...
Sat, February 25, 2017, 9:00 AM – 5:00 PM EST
Description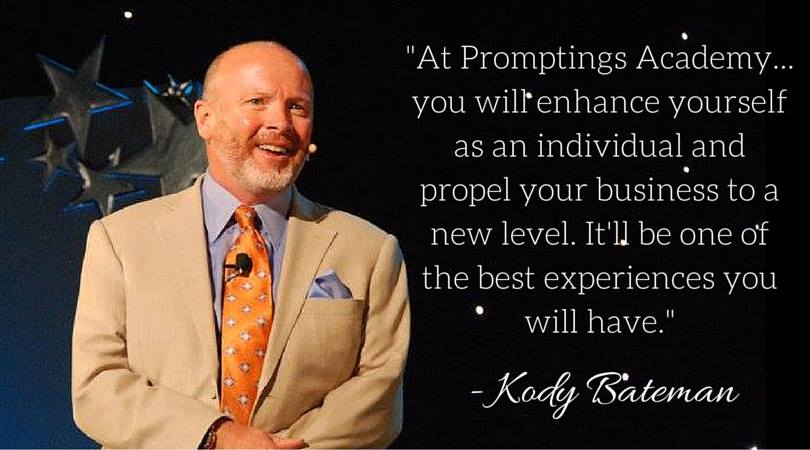 The purpose of attending this Promptings Academy is to align your mind with success. Kody Bateman, Founder and CEO of SendOutCards, has developed an inspiring message with an unforgettable experience by instructing you to become your best self, and then acting on who you are to change lives.
This event which is held in a variety of regions around the world, will provide you with insightful personal development tools, fused with pivotal business building fundamentals to help you in your personal and professional life.
You are invited to join us at this exceptional personal development event to:
- Learn about yourself and your true passion
- Set new goals for success that is in alignment with who you are
- Implement daily successful habits
- Create core purpose statements
- Learn and follow a manifestation process
- Learn more about Send0utCards as a personal and business tool
IF I COULD SHOW YOU A WAY TO BUILD BETTER RELATIONSHIPS BOTH PERSONALLY AND PROFESSIONALLY BY USING AN APP PEOPLE LOVE TO USE, WOULD YOU WANT TO SEE IT?
Are you a business owner or sales person and want to grow your business with more sales and referrals?
Learn how and why thousands of people from all over the world are using their smartphone to make money and how YOU CAN TOO!
Just as Amazon, Netflix, UBER and I-Tunes have revolutionized their respective industries, so too has SendOutCards. Now, this is YOUR opportunity to come and learn about the next industry to be revolutionized and how YOU can capitalize on it -
You will have an opportunity to network before and after the presentation and see how this new, but simple technology, can explode your customer base and personal relationships.
Speakers Include: Kody Bateman; CEO and Founder of SendOutCards
Steve Schulz; President of Field Operations
Saturday Schedule: 8am-9am-Registration
9am-12pm - Personal Development & Business Growth Workshop
12pm-1pm Lunch
1pm-5pm Business Growth Workship & SendOutCards 5 Habits Training
** Parking ** park in the long-term area which wraps around the hotel. You will receive a ticket, however, it will be replaced with a $5.00 ticket at the event - good for the whole day.

** Lunch ** at the hotel restuarant or lunch cash options at the various food stations located outside the room.($8 and up)
** Hotel ** Sarting at $160. Limited Availability. Click below or call 724-899-1234

https://aws.passkey.com/e/16384025
*******************************************************************************************************
Special Friday Night Event
Hear from the best of the best Leaders with a Q & A panel, featuring several of our top leaders. You'll have an opportunity to present questions and hear some of the behind the scenes operation of SendOutCards.
** $9.95 per seat admission.
7pm- 8:30 pm Leadership Panel
8:30pm Social 'Meeting after the Meeting' with special entertainment

Date and Time
Location
Hyatt Regency
1111 Airport Blvd.
(connected directly to Pittsburgh International Airport)
Pittsburgh, PA 15231