Description
Welcome to Happy Healthy Women - www.happyhealthywomen.ca
Join us for a bevvy, a nibble, and a whole lot of growth in our Happy Healthy Book Club!

We meet once per month, buy/borrow and read, and then get together to discuss.
March's Book is: Resilience: Navigating Life, Loss and the Road to Success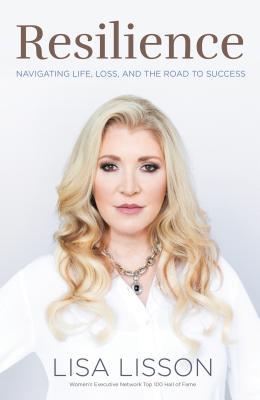 Lisa Lisson's life seemed perfect: she had married her high school sweetheart, applied her marketing degree to a position at FedEx Express Canada, and risen to become a vice president (and would ultimately become president) of the company. One night, after putting their four children to bed, her husband, Patrick, marvelled that their lives seemed perfectly happy.

Just a few hours later, everything changed.

One moment Lisa was sleeping beside Patrick, and the next, she was kneeling on the floor beside his unconscious body frantically administering CPR. Patrick had had a massive heart attack and was in a coma, and the doctors were blunt: there was no hope. But for the next two years, Lisa stood by his side and awaited a miracle, while continuing to balance life as a high-powered executive and mother of four.

Part leadership guide, part memoir of loss, and part personal empowerment primer on how to achieve your goals no matter what the universe throws at you, Resilience is an inspirational story about how to rise to the top in a man's world, triumph over adversity, lead a fulfilling life, and live each day with purpose and gratitude.
Book Club House Keeping:
• $5 fee secures your spot.
• Please support our venue by order a beverage at minimum. • Newbies always welcome, even if you haven't read the book yet. There will be notes :)
• If you have any favourites to share: Suggestions will be accepted at each meeting, and the group will choose one unanimously. If you do have a suggestion, please either bring a copy with you, or a synopsis so that the group can get a sense of what it's about!
Looking forward to seeing you all!
Lisa xo