Description
Welcome to Happy Healthy Women - www.happyhealthywomen.ca
Join us for a bevvy, a nibble, and a whole lot of growth in our Happy Healthy Book Club!

We meet once per month, pick books two months in advance , buy/borrow and read, and then get together to discuss.
January's book is: Year of Yes How to Dance it Out, Stand in the Sun and Be Your Own Person, by Shonda Rhimes.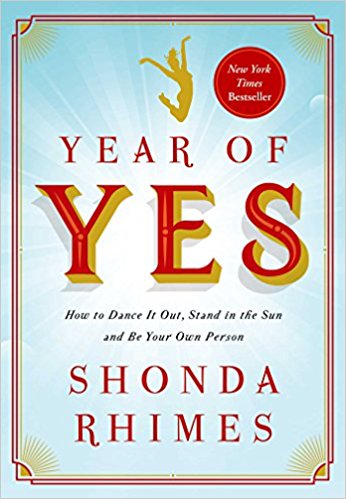 In this poignant, hilarious, and deeply intimate call to arms, Hollywood's most powerful woman, the mega-talented creator of Grey's Anatomy and Scandal and executive producer of How to Get Away with Murder reveals how saying YES changed her life—and how it can change yours too.
Book Club House Keeping:
• $5 fee secures your spot.
• Please support our venue by order a beverage at minimum. • Newbies always welcome, even if you haven't read the book yet. There will be notes :)
• If you have any favourites to share: Suggestions will be accepted at each meeting, and the group will choose one unanimously. If you do have a suggestion, please either bring a copy with you, or a synopsis so that the group can get a sense of what it's about!
Looking forward to seeing you all!
Lisa xo