PERSONAL DATA PROTECTION ACT 2010 – "IT IS GETTING PERSONAL"

Thursday, September 18, 2014 from 8:30 AM to 5:00 PM (Malaysia Time Malaysia (Kuala Lumpur) Time)
Event Details
Summary:
---
Our world is constantly evolving. It is hyper-connected and increasingly driven by insights derived from data. The rate of change shows no sign of slowing and the volume of data also does not show any sign of shrinking. At the heart of the problem is companiesí attitudes towards data: at present the  exchange of data between people and organizations is unbalanced and resembles a one-sided handshake. Individual bits of data can be interconnected to reveal new insights with the potential to transform business and society. Fully tapping that potential holds much promise and also much risk. By themselves, technology and data are neutral. But it is their use that can both generate great value and sometimes create significant harm simultaneously. Thus this requires a revision of Stone Age approaches to modern day data governance.Controversies often happen because consumers are surprised when their personal data is used unexpectedly. Until companies stop viewing personal data as a commodity to be farmed, and rather realize its role in an exchange which should be beneficial to both parties, they will fail to handle it with the care and respect which consumers expect. As long as this ëone-sided handshakeí continues, companies and organizations that manage personal data will risk a collapse in consumer trust. Therefore, companies need to start thinking about how to re-balance the one sided handshake. It is this abuse of personal data that necessitated the introduction of the Personal Data Protection Act 2010. The law-abiding Companies do not have to fear the law. They need to understand the principles and abide by it. And for Companies that disregard the law, be forewarned, non-compliance with the Personal Data Protection Act 2010 could lead to fines as high as RM500,000 and jail terms!
---
Course Content:
---
Introduction to Malaysian Personal 
Data Protection Act (PDPA) 2010 - An 
Overview
1. Knowing the Main Casts & the 

Supporting Roles
Data User

Data Subject

Data Processor
2. Unfolding the 7 Principles
General Principle

Notice & Choice Principle

Disclosure Principle

Security Principle

Retention Principle

Data Integrity Principle

Access Principle
3. Identifying the various Parties & how 
to deal with each of them
Understanding Key Provisions:
Who is protected?

Who is liable?

Who is exempted?
4. Power of the Commissioner
Unfettered Rights of Data Subjects 
Safeguarding the data — A robust 
approach
5. Brainstorming & Interactive
Putting theory into practice.
---
For more information, please email to alvin@meca.com.my or contact 03 - 7610 0190
Visit www.meca.com.my/events
Note:
This is a Chargeable Course: RM 1235 (Early Bird Rate) & RM 1355 (Normal Rate). A RM 100 discount per pax for Group Participation.
---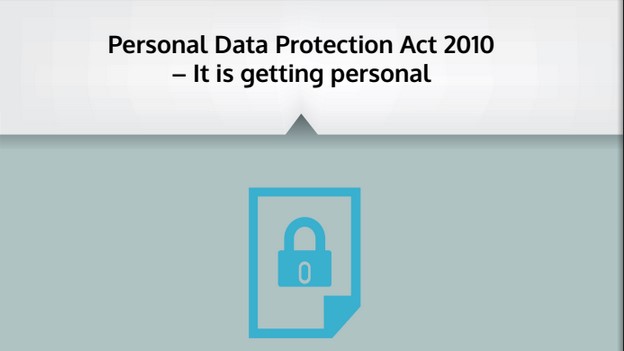 When & Where

Best Western Premier Dua Sentral Kuala Lumpur
8 Jalan Tun Sambanthan 1
Kuala Lumpur, Federal Territory of Kuala Lumpur 50470
Malaysia

Thursday, September 18, 2014 from 8:30 AM to 5:00 PM (Malaysia Time Malaysia (Kuala Lumpur) Time)
Add to my calendar
Organizer
About MECA Employers Consulting Agency:
When someone asks what we do, it is tempting for us to point back to our unblemished 17 years of providing top notch industrial relations advisory works to Human Resource professionals all over Malaysia. We have been living by our mission to assist and train your Human Resource and Industrial Relations personnel on all aspects of labour laws in Malaysia and together we believe we are able to redefine the standards required of this profession.
The big question is…..How can we add value to your business?
Human Resource is slowly developing into a very strategic role. Gone are those days where this practice revolves solely around payroll and leave applications. With a surge in labour law disputes arising from the interpretation of the Employment Act 1955 and the Industrial Relations Act 1967, companies now require experts in this field to advice on best practice methods to prevent unnecessary lawsuits.
MECA sets itself apart from it's legal competitors because we are driven by the ambition to hold and guide our Clients before a case or dispute is anticipated. That is the main reason we encourage Clients to join us on a retainer system! A member of MECA will be able to enjoy the benefits of getting advice on the go, being updated with the development of labour laws in Malaysia, etc. With our years of experience, we have been able to explore many industries in great depth we trust that with the experience of handling our list of Clients, we will be able to assist you.
Still unclear? Here's a brief summary of some of the services we provide
:
Drafting of appointment letters, show cause letters, notice of inquiry, dismissal letters, etc
Review and drafting of employee handbooks, policies and procedures on all labour law issues (including sexual harassment, whistleblowing, code of conducts, anti-corruption, etc).
Designing compensation packages upon termination of employment (usually for retrenchment, VSS, medical board out).
Conducting thorough and in-depth industrial relations research.
Conducting audit on cases for misconduct in employment or poor performance.
Preparation for negotiations for collective agreement.
Providing opinions based on the law and decided cases by telephone, fax, e-mail or in writing.
Preparing for and conducting domestic inquiries, including providing training to prosecutors and panel members.
Preparation for conciliation with industrial relations officers.
Advice on mergers and acquisitions, changes in ownership of businesses, retrenchment and restructuring.
Assist in negotiations or meetings with the union.
Representing employers at Labour Court hearings.
Assisting in Industrial Court cases through our panel lawyers.
Public & In-house training Courses for all labour law matters.