Description
We are excited to help YOU create SUCCESS!
PURCHASE YOUR TICKETS TODAY!
Event ticket are $49.
Promptings Package for 3 is $139*.
*Includes 3 tickets to the Prompting event.
Ticket price at the door is $60.
All ticket prices include lunch, coffee/soft drinks and free parking.
Introducing our Featured Speakers:
Lead Speaker Bio
Kody Bateman is the Founder and CEO of SendOutCards and the premier authority on Relationship Marketing. He has trained hundreds-of-thousands of people through the concept of "finding and building the best version of you so you can give that away to the people you meet and serve." Kody's training-systems have impacted over 700,000 people over the past ten years as he has conducted live relationship marketing and personal development events around the world.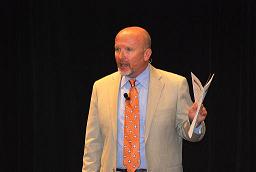 Special Guest
Steve Schulz is a former school teacher who decided over 20 years ago to look at an opportunity to help supplement his monthly income by at least a couple of hundred dollars a month. That decision to look led Steve into a 20 year career that took him around the world. Steve has built teams of people in excess of a 150,000 people. Over his career Steve has earned 15 + million dollars in the networking profession. Steve recently published his first book titled "Yes. Sometimes It Is About The Money" which shares his journey and teaches others how they can succeed. You'll be inspired by Steve's passion for teaching others to win!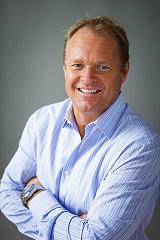 Are you a business owner or sales person and want to grow your business with more sales and referrals? Learn how and why thousands of people from all over the world are using their smartphone to make more money and grow their business and how YOU CAN TOO!
The purpose of attending a Promptings Academy is to align your mind with success.
Kody Bateman, Founder and CEO of SendOutCards, has developed an inspiring message with instruction in unforgettable experience within the Promptings Academy events. Kody's instruction will perpetuate personal development and inspire you to become your best self—inviting attendees to build on who they are and take action to change lives.
Through the art of Relationship Marketing, this full day of personal development courses will help attendees and businesses learn how to leverage relationships and increase revenue while maintaining and retaining customers and clients.
Promptings Academy is a full-day seminar held in a variety of regions around the world. It will provide you with insightful personal development tools fused with pivotal business building fundamentals to help you in your personal and professional life.

Join us at this exceptional personal development event to:
Learn about yourself and your true passion

Set new goals for success that are in alignment with who you are

Implement daily success habits

Create core purpose statements

Learn and follow a manifestation process

Learn more about Send0utCards as a personal and business too
Event Overview:

Open Networking & Registration: 8:15 am
Personal Development Workshop: 9 am - 12 pm
Lunch Break: 12 - 1 pm

For hotel reservations, please call the Hampton Inn at 713-869-9211 and ask for the SendOutCards rate ($89 for King; $99 for Double; and $109 for King Studio Suite plus tax). Reserve your room early as they book up quickly. The last day to receive the SendOutCards rate is 7/12/17.