Personal Branding for Transformational Confidence, Success, Leadership & Promotion!

Saturday, February 10, 2018 from 11:00 AM to 4:00 PM (PST)
Event Details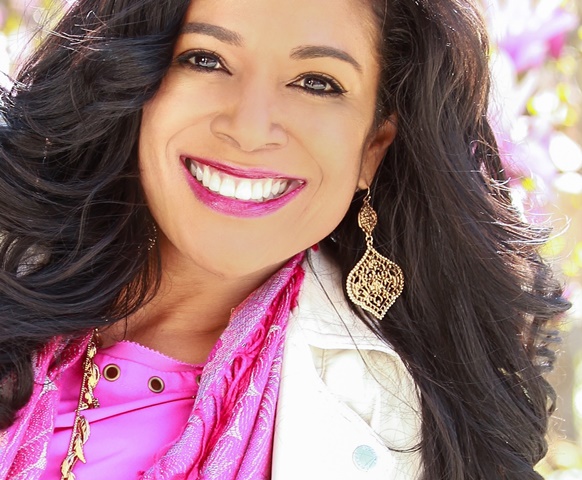 People Need to Buy YOU Before They Buy Your Product or Service...
Or Give You The Promotion!

Does The Way You Show Up Clearly Speak to Your
Credibility, Trustworthiness, and Ability to Get the Job Done? 

If NOT:
It's Time to Up Your Game!
Let's Take Inventory:
                 Is a Lack of Confidence Holding You Back?




Are You Suffering from Imposter Syndrome?




Unclear How to Effectively Speak About What You Do & How You Deliver Results?




Desire to

Achieve an Aligned Statement of Style that Accurately Communicates the Right Message?



Being Groomed for Leadership or Promotion?



Want to Increase Your Clarity, Focus & Bottom Line?




Ready to Differentiate YOUrself in a Crowded Marketplace & Maximize Your Visibility? 
 If YES to Any of the Above, Take Ownership of Your Unique Genius…Become The Total Package & Elevate the Way You:


(S)PEAK
(E)NGAGE
(L)OOK
(L)IVE

The Brand Called YOU Out Loud so that You:
Achieve Accelerated Success, Influence & Promotion


Package & Position Yourself to Get Seen & Heard
(for All the Right Reasons)


Increase Your Confidence & Elevate Your Personal Effectiveness


Attract More of Who & What You Want in Business & in Life



Engage in a Clear, Focused & Empowered Way
 

ACT NOW- Harness your ability to take your business to the next level!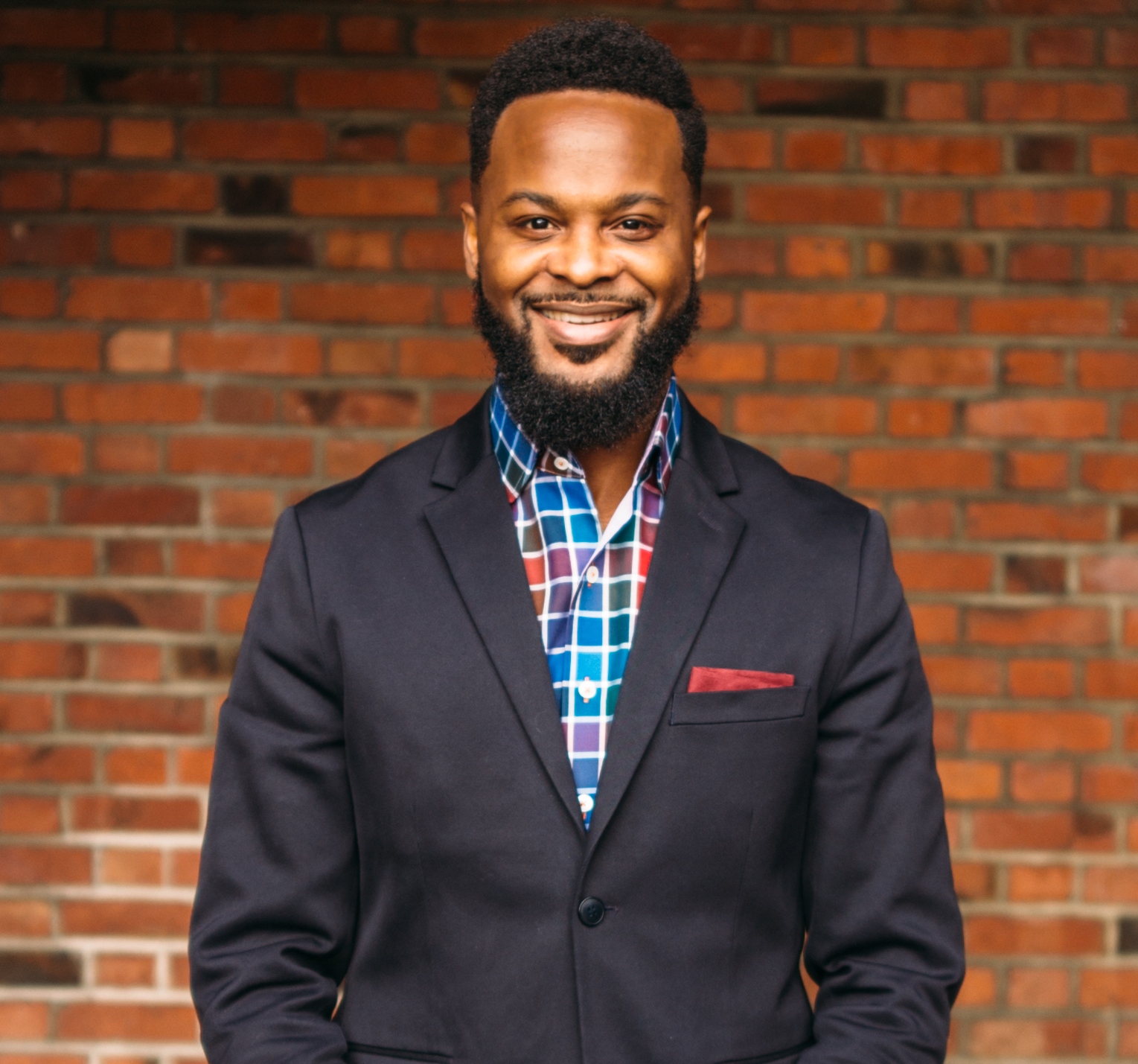 JR Nobles, Better Properties Realty

Video Review: "I've More than Doubled My Income!"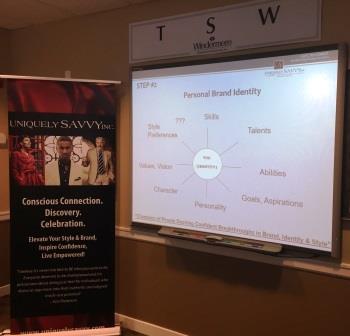 What is A Personal Brand?



Personal Brand:  YOU are your brand!  Your personal brand communicates to the outside world the truth of YOUr identity…Your story…and the savvy contribution YOU offer in business and in life. 
It's the sum total of your personality, passions, skills, talents, strengths, actions, mindset, values, vision, character - even etiquette. More than just your reputation, wardrobe or appearance - it is the thumbprint you leave at every touch point. 



Personal Branding:  The marketing process that uniquely and holistically packages you for differentiation and positions you for success in the marketplace.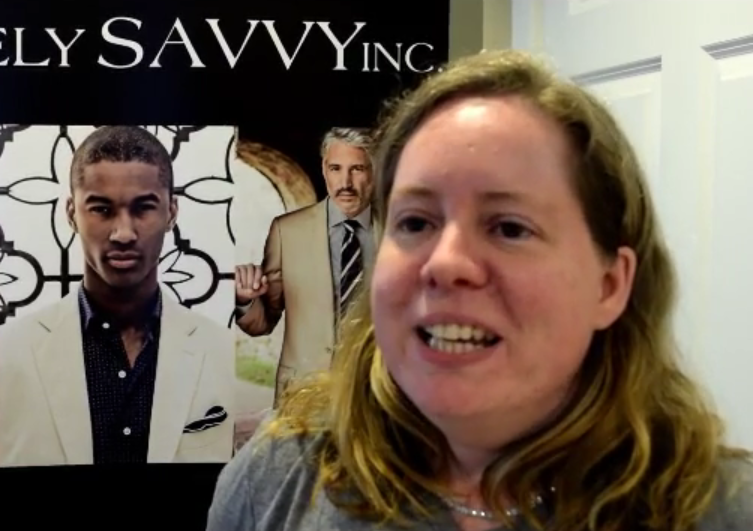 Rachel Barnett, Fairy Godmother of Bookkeeping
- Primarily Bookkeeping

Video Review: "The workshop helped me better understand the clients I want to work with & why I want to work with them."




Your Personal Brand is expressed through the way you:
(S)PEAK, (E)NGAGE, (L)OOK and (L)IVE with consistency, constancy and clarity.

Is the way you're showing up and "selling" yourself 
elevating or eroding your intended message and the brand experience you want to provide?

YOU have the ability to authentically manage your personal brand for the kind of influence and success you desire to achieve!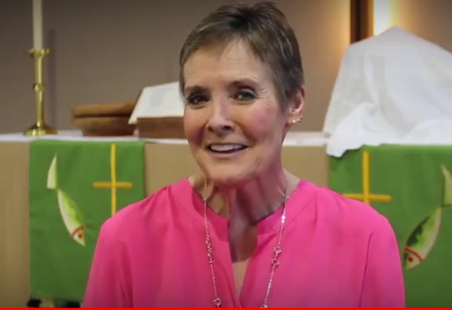 Deanna Nowadnick, Inspirational Speaker & Author
Review: "Exactly What I Needed!"

"Kim, I still remember the day I walked up to you with my hands on hips, daring you to help me. You have–in so many ways! As a writer, I found myself stumbling and bumbling my way into a speaking life. Working with you, I've been able to refine my message, to stand with confidence, to move forward with a wonderful vision. I appreciate your attention to detail, your ability to find my true self, my true calling, my true joy in rambling, inarticulate responses to wonderfully pointed questions. I've never worked with a consultant before, never "invested" in myself. Knowing that life will continue to unfold in so many different ways, I love having you as part of my professional team. I hope I don't sound condescending when I say that you're truly the champion you say you are!
…With your help and guidance, I've been able to target my audience, pull together an empowering position statement, align my wardrobe, and move forward as a speaker.
• Positioning Statement Benefits: What a difference an elevator speech/positioning statement makes! I am an inspirational writer and motivational speaker who can now speak boldly and with enthusiasm about my message. Not only do I stand taller, but I sit taller in my videos, too! I love helping women of faith connect our delightfully ordinary stories to God's extraordinary love and faithfulness.
• Aligned Wardrobe Benefits: "Delightfully ordinary" had opened up delightfully wonderful "dress for success" opportunities. What fun!
• Speaking Engagement Benefits: My speaking life continues to grow in the most marvelous ways. I am encouraged and empowered knowing you've been in the details.
I can't thank you enough for being part of my journey. You helped me embrace my authentic self, own my unique story, and show up with joy and excitement. Truly a blessing!"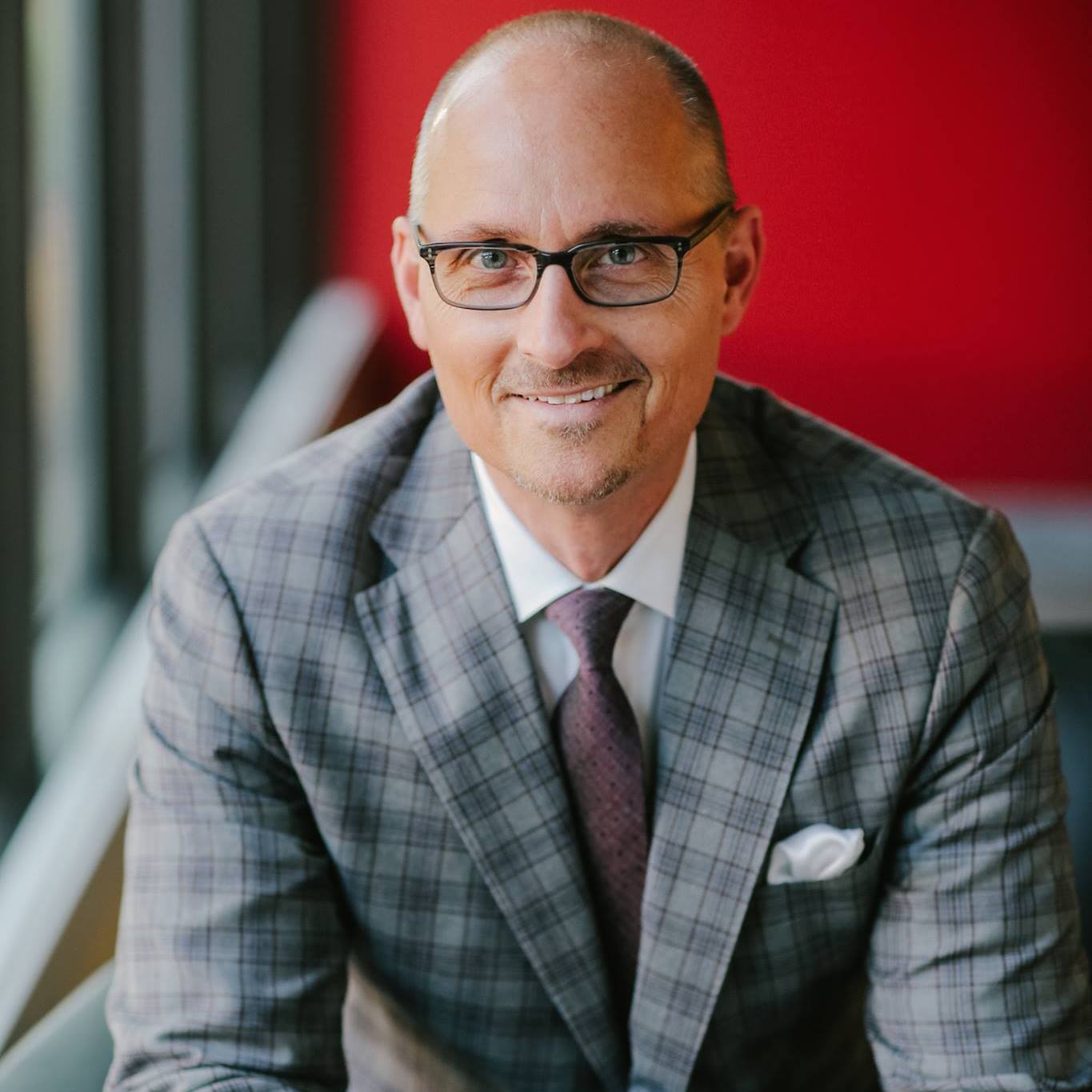 Video Review: Dan Wingard, 6 Figure Success Coach
"I Developed Awareness and Learned How to Have Consistency, Constancy and Clarity of My Message Online and Off...So That People Learn to Trust Who I am."
At The End of This Workshop You Will Be Able to More Effectively:


Leverage the Process of Authentic Personal Branding

by Defining your Brand ID, Identifying Your WHY, Aspirations, Core Values, and Better Understanding Your Strengths & Personality
SPEAK:

with Impact & Articulate Your Professional Value through an Impactful 30 second Positioning Statement (Elevator Speech)
 

ENGAGE:

  with Confidence as You

Elevate Your Self-Awareness, Integrity and Professionalism while also Developing a Mindset of Truth vs.

Limiting Beliefs    
LOOK: 

the Part and Create Positive 1st Impressions as You Discover Tips for Dressing to Communicate & Reinforce Your Personal Brand Identity's Message  
LIVE: 

Learn Best Practices for Aligning & Living YOUr Personal   Brand Out Loud with Clarity, Consistency & Constancy to Increase Your Visibility and Achieve More WINS
         (Workshop Investment: $497)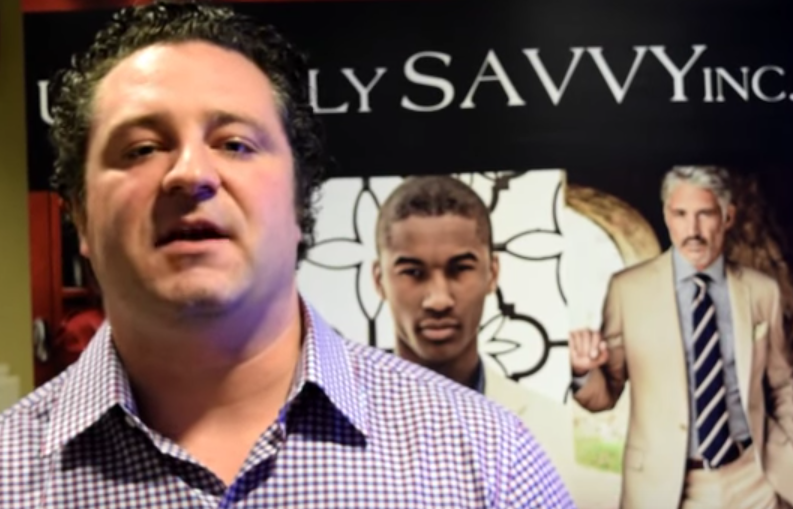 Video Review:  Wes Jones, Keller Williams

"If you're having struggles or questions on who you and and what you're all about, or want to tie it all together to take yourself to the next level,
I would highly recommend Kim's seminar."



Ready?!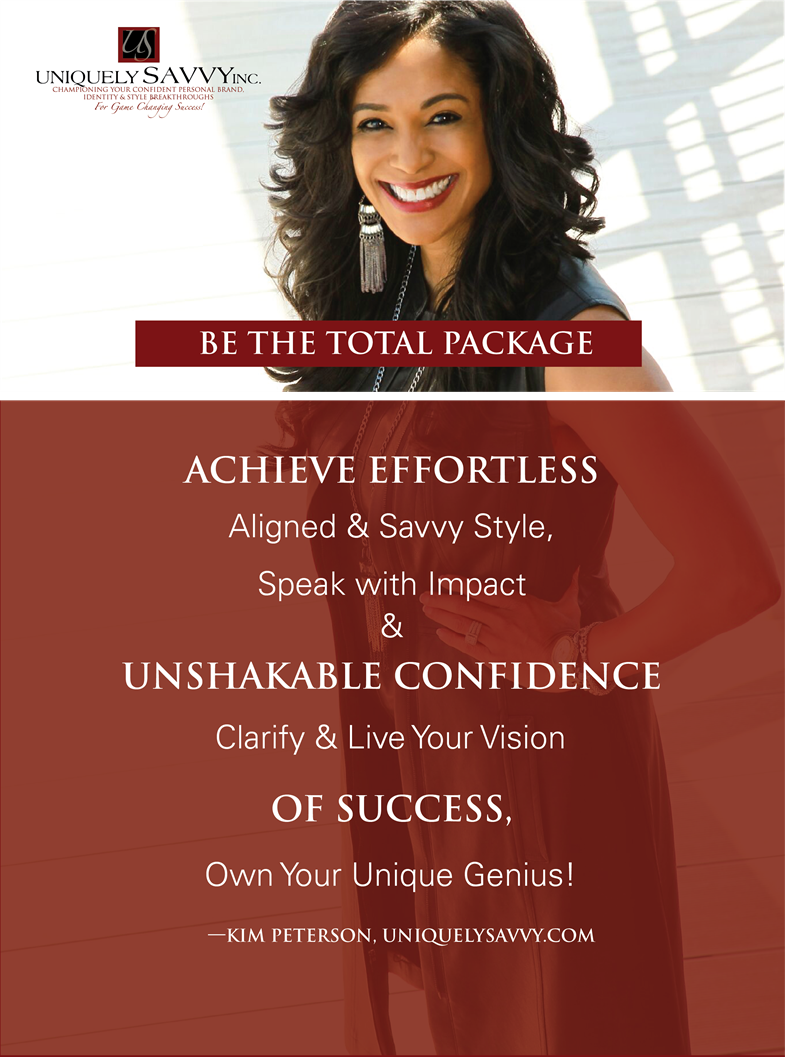 Please call me with questions. 
Let's see if this is the right aligned next step for you and your business! 


Tirelessly and Decisively Championing YOUr Confident Personal Brand, Identity & Style Breakthroughs for Game-Changing Success, 
Kim Peterson
Global Speaker & Trainer
Personal Brand & Style Strategist/Wardrobe Stylist
Co-Author: "Incredible Life: Top Experts Reveal How to Create Yours"
When & Where

Windermere Real Estate/Yarrow Bay
3933 Lake Washington BLVD NE, Suite 100
Kirkland, Wa 98033


Saturday, February 10, 2018 from 11:00 AM to 4:00 PM (PST)
Add to my calendar
Organizer


With almost 30 years in the image and fashion industries,  Kim Peterson is Founder of Uniquely Savvy, Inc and is a Champion of professionals just like you who are serious about "no more excuses" and elevating above the status quo so you can differentiate yourself in the marketplace, lead with your strengths, make a bigger impact in the world and attract more of who and what you really want!  Kim tirelessly and decisively champions confident and transformational breakthroughs around YOUr personal brand, identity and style, then teaches you how to:

(S)PEAK, (E)NGAGE, (L)OOK & (L)IVE  YOUr unique genius out loud in a clear, focused & powerful way that leads to achieving greater success and fulfillment with greater ease!

As a Personal Brand/Style Consultant & Author/Speaker/Trainer with an uncanny ability to discern and distill down to essence, Kim takes a holistic, customized, and detail oriented approach to working with individuals, teams &  organizations who desire to:
• Stand Out in a Crowded Market
• Elevate Their Influence & Leadership
• Achieve Aligned, Confident & Effortless Style
• Gain Clarity Around Their Vision, Values & Goals
• Create Impactful Elevator Speeches to Achieve More Wins
• BE  & Live Authentically Empowered from the Inside-Out
 Goal Oriented Results are Delivered Across 3 Platforms:
• Coaching: Personal Brand, Style, Success & Living Your Truth
• Shopping – Discount, Designer + J Hilburn Custom & Ready to Wear Menswear
• Speaking: Keynotes, Seminars, Workshops
 

If Kim Can Do it, So Can YOU!
Kim knows how to champion YOU and YOUr business because she chose to learn how to champion herself first.  She was never confident or comfortable in her own skin.  As a matter of fact, twice abandoned as a child, and never feeling like she fit in or belonged her limiting beliefs were:  I'm unlovable, unworthy, and just not enough.  Kim grew up in condemned housing during grades 4-12, was teased as "bush monkey" and "ugly duckling", believed she was destined for failure and dealt with her emotions through food and love addiction in addition to other unhealthy coping mechanisms.   

Kim graduated from Central Washington University in '92, but it wasn't until 2000 that Uniquely Savvy, Inc was founded while she was penniless, temporarily homeless and leaving a domestic violence marriage. 
This was the fork in the road, her defining moment of truth. 

Beating the odds both personally and professionally, she went to work challenging limiting beliefs, cultivating a mindset of truth & keeping a fierce commitment to figure "it" out. 

Today she lives a peaceful, fulfilling and transformed values-based life - by design- and while she hasn't arrived, Kim is now honored to teach you how to do the same.

If Kim can do it, so can you!
Personal Brand & Style Clients:
Serving clients both locally and globally, and with a commitment to excellence, Kim's been honored to serve Senior VPs at Boeing, Microsoft, Amazon, T Mobile, and Physio Control, as well as professionals in real estate, finance, law, sports, media, education, and beyond.

Partial List of Corporate & Non Profit Clients:
Microsoft, Amazon, Key Bank, Assistance League of the Eastside, KOMO News/Seattle Refined, Kimpton Hotels, Williams Kastner, Evergreen Hospital, LEXI Leadership, Northwest Women's Show Summit, Windermere Symposium, Central Washington University, Seattle Pacific University, College Access Now, YMCA Youth Leadership Institute, The Beyond Project, and various Chambers & faith based organizations.

Incredible Life:  Top Experts Reveal How to Create Yours
Kim co-authored, "Incredible Life:  Top Experts Reveal How to Create Yours" and is passionate about championing YOU as you challenge limiting beliefs, move from fear to freedom and create the life you really want to live -stylistically, professionally, relationally and beyond.
Contact Kim @ 425.503.9885 or Kim@UniquelySavvy.com for Keynotes, workshop facilitation, or individual consultations.



Personal Branding for Transformational Confidence, Success, Leadership & Promotion!