Description
Business consultancy for arts & social enterprises, Cultural Agency Collective, has curated a training programme providing essential skills for founders. This programme is hosted by Camden Collective.

Made up of a series of 2-hour interactive workshops, the programme will feature expert industry speakers with content tailored to the challenges faced by creative & social entrepreneurs today. Participants will leave with insights and practical guidance they can apply to their ventures immediately.
Course dates will run from weekly from 19th September to 25th October. To apply for the programme, reserve your tickets for the sessions you would like to attend and complete the application form. Successful applicants will be notified by 9th September. A limited number of FREE early bird tickets are available.
---
"People don't buy what you do; they buy WHY you do it"" - Simon Sinek
Are you a creative arts or social entrepreneur working in a competitive marketplace?
Designer, producer, local community changemaker? Are you looking to win more paid work or people to support your venture?

Session 2: Personal Branding | 27th Sept
It can seem like hard work to get your target audience's attention and show why you're worth supporting if you're not telling your story effectively.

After this workshop you will know:
How to structure a compelling story that connects with your audience

How to tailor your unique story for different professional situations and audiences


How to make the most of your online and offline presence, consistently share your mission and keep your audience engaged.
We'll also hear first-hand from two guest speakers whose careers have flourished due to their success in building stellar personal brands.

Multimedia Textile Artist, Enam Gbewonyo merges textile and surface pattern techniques with traditional painting practices. Enam spent six years in New York as a knitwear designer before kick-starting her art career. The body of works She has exhibited across England and internationally in New York, LA and Toronto, Canada.
Enam is also the Founder of the Black British Female Artist (B.B.F.A) Collective and is also a Curator. She has curated exhibitions at Adam Street Private Members Club and TEDxEuston 2015 and co-curated the 2015 African and African Caribbean Design Diaspora (AACDD) Festival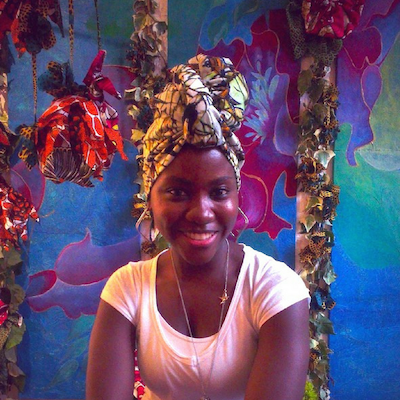 Aria Alagha is a digital content curator specialising in building online presence for artists and live events. He has worked with a diverse range of artists like Riz MC, events like Wilderness Festival and Lovebox Festival and brands like MTV on award winning campaigns. He is a guest editor for Flavourmag and regularly participates in industry panels for Urban Development.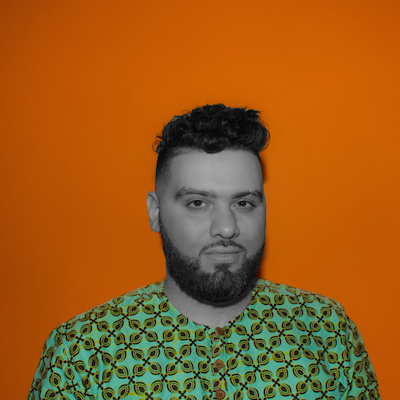 Previous attendees to CAC events have said:
"Very well organized and informative workshop. Thank you for sharing your knowledge and experience. It was a pleasure to meet everyone"
"Thank you guys for this evening, it was really helpful and met some wonderful people!"
Really enjoyed the workshop and came away buzzing with ideas.
---

Who is this programme for?
The programme content is designed to provide insights and resources to creative arts and social enterprise founders and teams.
To benefit from insights that are relevant to your industry niche and delivered in a dynamic and accessible style - apply for this programme. The peer to peer learning environment is also an opportunity to build your networks and get honest feedback from fellow entrepreneurs just like you
What time will the sessions be?
Sessions will run each week on the specified dates from 19th September to 25th October 6.30 - 8.30pm.
What is Cultural Agency Collective?
Cultural Agency Collective is a business consultancy for arts and social enterprise organisations. As well as hands-on business consultancy we deliver training and mentorship programmes and workshops to individuals. We curate learning workshops for diverse audiences from young people to arts charities and entrepreneurship hubs. Past clients have included Ideastap, University of East London and Impact Hub.