Description
Personal Branding Bootcamp with Pavlina Papalouka
27-28 May 2017, St. Raphael Resort Limassol
Learn how to build a powerful personal brand to attract unlimited clients, sales and opportunities
A WEEKEND FILLED WITH POWERFUL CONTENT AND PRACTICAL WORKSHOPS TO HELP YOU TRANSFORM YOUR LIFE AND BUSINESS THROUGH PERSONAL BRANDING. THIS TRANSFORMATION WILL TAKE PLACE WITH THE GUIDANCE OF THE ENTREPRENEUR, INTERNATIONAL SPEAKER AND ONLINE BRANDING EXPERT PAVLINA PAPALOUKA.
Personal Branding Bootcamp is a 2-day private event and workshop conducted in a small intimate group of 15-20 participants. Such format allows each attendee to have personal coaching with Pavlina Papalouka and interaction with other participants by which a mastermind is created.
ABOUT THIS EVENT
Personal Branding Bootcamp is designed to help you:
Determine your Life Purpose and Unique Skills.
Set clear Goals and Vision for your life and business.
Increase your self-worth and value and remove limiting beliefs.
Formulate your unique Brand Message.
Determine your Ideal Client Profile and learn how to target and sell to them effectively.
Build a powerful Personal Brand in order to attract the right clients and opportunities to you without hard selling.
Create an online and offline marketing and branding plan for your business.
Learn how to get targeted leads online and convert them into sales.
Learn effective use of social media to build a powerful brand and get more and better clients.
Market your business and build your brand on Facebook, LinkedIn, Youtube and Instagram.
Get publicity for your business in the media to create authority and credibility.
Learn the best ways to find the right clients for your business online.
Stand out from all the competition with a unique Personal Brand.
Become a No1 Authority in your market niche.
WHY YOU NEED TO ATTEND THIS EVENT NOW
In today's economy disrupted by the rapid development of new technologies and trends, the traditional ways of sales and marketing become obsolete. People these days buy from someone they know, like and trust and not from faceless organizations. In other words, people these days buy from personal brands with whom they have built authentic relationships and whose values they share.

At the Personal Branding Bootcamp, we aspire to help you kickstart your transformation into a powerful personal brand that will help you stand out in the market and attract the right people, clients, and opportunities to you.
P.S. Normally, this event is organized exclusively for Pavlina Papalouka's private Personal Branding Academy coaching program participants, but we offer 5 additional tickets to those who are interested in building their personal brand and taking their life and business to the next level. Make sure to secure your spot early as it seems like they are going to expire soon.

Tickets by Bank Deposit: If you wish to purchase a ticket by bank deposit at Bank of Cyprus, please call 70008087 to reserve your ticket and get bank account info.
Pay by Visa over the phone: If you have trouble booking online, you may call us at 70008087 to pay by Visa over the phone.


MEET THE SPEAKER
PAVLINA PAPALOUKA
AwakenSpace Education
Speaker & Coach, Entrepreneur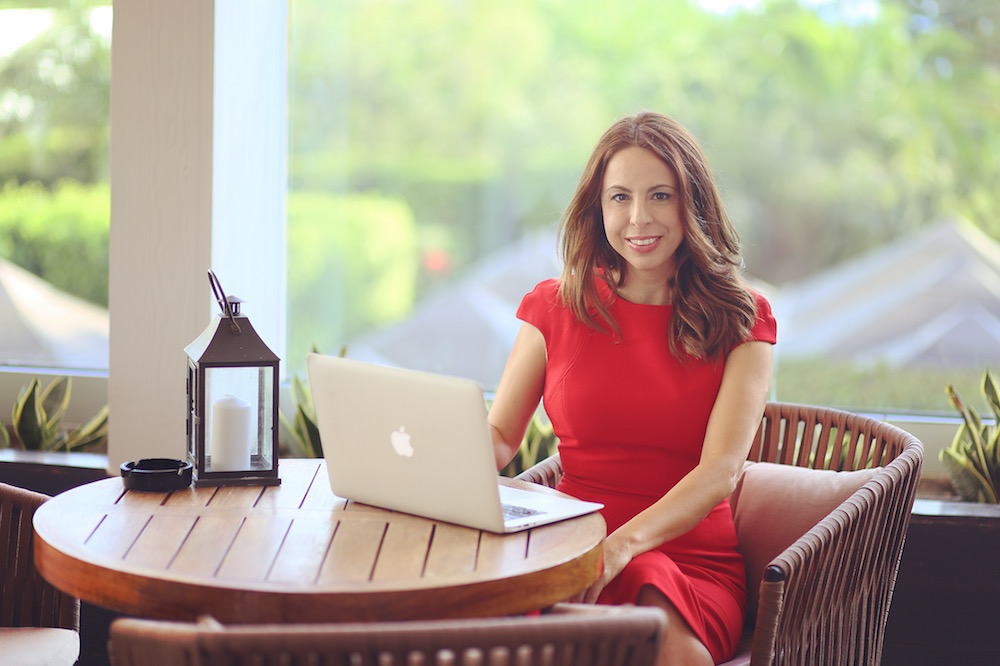 Starting her career just out of University with an MBA and Journalism Diploma as a Public Relations Manager at 2 national TV channels in Cyprus and Greece (Sigma TV and Mad TV) and then creating her own Public Relations and Event Management agency helping locally and internationally many organisations, while teaching Public Relations and Media at Cyprus College, Pavlina realised that creating true success and fulfilment in life, takes a lot more than getting your 'dream-job' or running a glamorous business serving some of the biggest companies in the market.

Having to face and overcome her own challenges and limitations, she realised that success starts from the inside and that you can only be taught real strategies and systems for business and personal success, by people who have already achieved proven success in what you want to achieve. After some years as a Public Relations consultant and lecturer at a college, she decided to focus on a different type of education, one that helps people create the mindset for success first and then be given the tools, not by university professors or trainers, but from inspiring leaders who have produced proven results in what they teach in their life and business.

Her passion is helping people overcome their limitations and achieve their full potential, create successful businesses, wealth and happiness in their lives. She is pursuing her passion by organizing live seminars and online events, offering online education programs, trainings and personal coaching through her company AwakenSpace Education. She has cooperated closely and on repeated occasions with some of the most recognised global thought leaders in personal development, business and human potential, including Dr John Demartini, Bob Proctor, Bill Walsh, John Lee of Wealth Dragons and many more, providing transformational learning experiences for her audiences and powerful networking at each and every event.

She is a coach and speaker in personal development, business and personal branding. She speaks at events, trains executives and entrepreneurs who are ready to create great breakthroughs in their lives, on a variety of subjects including Personal Branding, Personal Development, Creating a Success Mindset, Determining and Overcoming Limitations, Determining your Life Purpose and Unique Skills, Building a Business and Brand around your Passion, Goal Setting and living life by Design, Social Media Marketing, Event Management, Online Marketing, Building an Online Business, Networking and Relationships Capital. She has consistently helped Business Owners, CEO's and Entrepreneurs build a strong and influential brand and create the success they desire in all areas of their life.
Meet Pavlina at:
www.pavlinapapalouka.com
www.youtube.com/pavlinavideoblog
www.facebook.com/pavlinapapaloukapage




Book Hotel - SPECIAL RATES for participants at St. Raphael Resort Limassol:
St. Raphael Beach Hotel Limassol
502 Amathountos Avenue, Pyrgos 4520
Tel: +357 25 834200
Website: www.raphael.com.cy