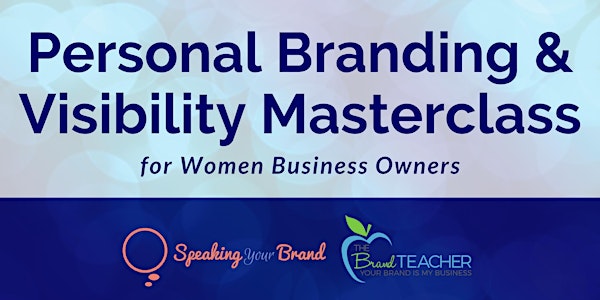 Personal Branding and Visibility Masterclass
Location
Tamara Knight Studio
220 Geneva Drive
Oviedo, FL 32765
Description
Learn How to Attract Your Ideal Clients with Your Powerful, Visible Personal Brand and Speaking Strategy
Do people understand what you do, who you do it for, and how you help them?
Are you showing up in the right places with the right message to attract your ideal clients?
In today's busy and noisy world, your presence, both online and offline, can make the difference between being seen and being passed by.
Do you feel like the message you're sharing is not clear or connected?
Visibility is about having a clear and confident Vision + Viewpoint + Voice.
In this
interactive, hands-on
workshop, you'll:
Write your personal mission statement / elevator pitch

Determine specific areas you can work on immediately to build greater consistency and visibility for your brand across platforms and in person

Create your own visibility roadmap so you can achieve your business and speaking goals

Discover your unique speaking topic and the best groups, conferences, and podcasts to speak at

Develop your pitch for speaking engagements and podcast interviews

Get to know other incredible women business owners in Central Florida
This workshop is for women business owners who:
have been in business for at least 2 years

are having a hard time telling your story across platforms

recognize the value of being more visible, both online and offline

feel there's a disconnection between how people see you and how you want to be seen/what you want to be known for

want to hone your skills to make talking about what you do and who you do it for easier

are interested in becoming a better speaker and interview guest
We know these strategies work because we use them ourselves!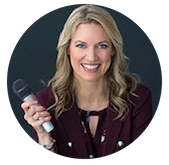 Hi, I'm Carol Cox, the founder of Speaking Your Brand and host of the Speaking Your Brand podcast.
I help women entrepreneurs create their signature talk so you can grow your business and influence.
I've spoken at over a hundred events, conferences, webinars, and podcasts and have experienced what happens for your personal and business brand when you have a clear visibility plan, defined target audience, and compelling speaking topics.
Connect with Carol on LinkedIn.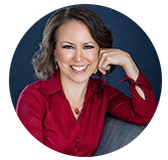 Hi, I'm Diane Diaz, the founder of The Brand Teacher, personal brand strategist and Certified Culture Talk Partner.
I teach women entrepreneurs how to define personal brands that help them attract their ideal clients and opportunities so they can build businesses they love.
Over my 25+ year career I've branded and rebranded myself through several career shifts and I understand how having a clear, credible, and consistent personal brand, online and offline, can be the key to attracting the right opportunities to you so you can reach your professional goals.
Connect with Diane on LinkedIn.
---
F.A.Q.s
Q. How many people will be attending the workshop?
A. The workshop is limited to 15 attendees so that we can create the best experience for everyone and so we can allow time to assist with the exercises and answer questions.
Q. How long will the workshop be?
A. The workshop will begin promptly at 9 am and go through 12 pm so we can get you on your way with the rest of your day.
Q. Will there be any breaks throughout the day?
A. We will take a short break halfway through the workshop to allow you to take care of any personal needs.
Q. How should I dress for the workshop?
A. Feel free to dress comfortably. Business casual will be fine. And bring a sweater or a jacket in case it's chilly inside.
Q. What if I'm not able to attend after I register?
A. All registration fees are non-refundable. But you can send someone to attend in your place by contacting diane@thebrandteacher.com or carol@speakingyourbrand.com.
Q. What will I need to bring with me? Laptop? Notepad?
A. We will provide you with worksheets and pens for the workshop. If you like to take notes feel free to bring a notepad. But you'll have everything you need provided to you to capture ideas and get the most out of the workshop.
Q. What does the workshop include?
A. During the workshop, you'll be provided with everything you need to build a powerful, visible personal brand and speaking strategy. You'll get worksheets for the workshop activities, expert instruction and insight from our workshop leaders, and hands-on attention on your personal brand and speaking strategy.
Q. Does the workshop include any meals?
A. We've designed the workshop to make the most of your time during a weekday. So while we don't include meals, we will have water and snacks available. But feel free to bring your own snack for the workshop or go to lunch with one (or more) of your fellow attendees afterward. There's no better way to start building your brand!
Q. I have other questions.
A. Great - feel free to email us at diane@thebrandteacher.com or carol@speakingyourbrand.com.