Description
In today's online world your personal brand is being developed with or without your participation. Get in the driver's seat and learn how to create and grow your most valuable professional asset: your brand.
In this session attendees will learn step-by-step how to build and maintain the story they want to tell the world – effectively and efficiently. Attendees will learn how to deploy their brand using all marketing mediums – paid, earned, owned, and social for long-term personal brand strength and growth.
Attendees will also learn:
Brand basics
Creating quality content
Leveraging social media
Taking your brand beyond social media
This session is ideal for anyone who:
Is thinking about creating or growing their personal brand
Needs help understanding the various social media platforms
Wants to learn how to create better content
Wants to learn how to engage traditional media
Is seeking creative ideas for their business's brand
Parking is available onsite.
A complimentary shuttle bus is available to/from the Braddock Metro stop.
About your session leader: Frances Reimers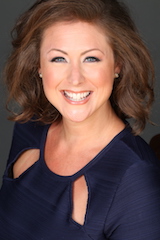 Frances is the Founder of Firestater, a personal brand consultancy located in Alexandria, VA. Firestarter helps athletes, celebrities, and professional service providers to develop, manage, enhance, and protect a key professional asset: their personal brands. Frances is also the host of "Let's Talk Personal," a weekly radio show on WLVS that focuses on personal branding and living in an online world.
Prior to launching Firestarter, Frances was the Director of Corporate Visibility for PCI, a marketing and creative production agency. For PCI she led business and client development, managing over $2M in annual revenue. Through her content marketing and digital strategy efforts, she has tripled the agency's website traffic, while also overseeing projects for many clients such as the Washington Redskins Charitable Foundation, Washington Nationals, the Department of Transportation, and Xcel Energy.
Frances is a popular speaker for organizations across the country, including Virginia Tech's Department of Communications where she guest lectures each semester. Frances currently serves on the Board of Directors for The Child & Family Network Center. She is also on the Advisory Boards for the Columbia Lighthouse for the Blind and the National Foundation to End Senior Hunger (NFESH). Frances was recently featured last year in an advertorial in the Washington Business Journal, has contributed to an article in the March 2014 edition of O Magazine, and was featured on CNN's Live with Piers Morgan. Frances is a 2016 recipient of the Alexandria Chamber of Commerce's 40 Under 40 award.
Date and Time
Location
Refund Policy