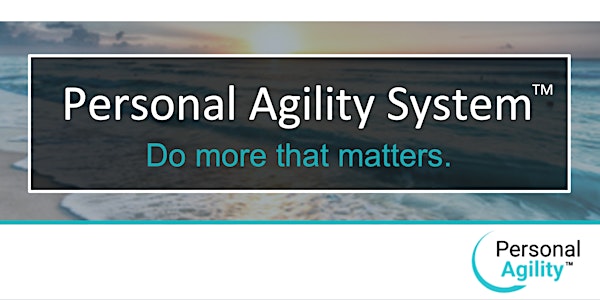 Personal Agility Recognized Practitioner Online Workshop
When and where
Location
Online Training Program
Description
A simple framework for an empowered life.
Personal Agility is a simple visual framework for organizing yourself that helps you figure out and focus on what really matters. Unlike other approaches, the primary goals are for you to be effective, and for you, your family and the people around you to be happy with what you have accomplished!
The Personal Agility System teaches to you to apply Personal Agility to be more effective in your life, taking a holistic view of everything that really matters. You can set and hold a course towards your desired outcomes to fulfill your commitments. You can benefit from trustful and effective relationships with the people around you. And you'll enjoy more fun and purpose in your work!
Completing this course prepares you to become a Personal Agility Recognized Practitioner. You will get access to the online learning portal and after applying Personal Agility for 4 weeks, can apply to become a Recognized Practitioner through the Personal Agility Institute. There will be 5 live coaching calls with coaches, Torsten and Vispi. Recordings will also be made available.
This program is an online course with video and worksheets to guide you through the program.
The LIVE coaching calls will begin on Monday, November 4, 2019 from 6:00pm - 7:00pm GMT and a recording will be made available for the group and for future groups. Additional LIVE coaching calls with Torsten and Vispi will be every Monday at 6:00pm GMT.
LIVE coaching call schedule:
Monday, November 4, 2019 at 6:00pm - 7:00pm GMT
Monday, November 11, 2019 at 6:00pm - 7:00pm GMT
Monday, November 18, 2019 at 6:00pm - 7:00pm GMT
Monday, November 25, 2019 at 6:00pm - 7:00pm GMT
Monday, December 2, 2019 at 6:00pm - 7:00pm GMT
How do you know if this workshop is for you? Would you like to…

Make commitments to people that you can keep?
Achieve your desired outcomes, faster?
Have confidence when you need to say 'No'?
Coach colleagues and staff to be more effective?

This course is ideal for you if:

You want to have better alignment and commitment with the people in your lives.
You suffer constantly changing scope and conflicting priorities.
Your timelines shift and interruptions are frequent.
You lose a lot of time on inefficiency, like between Agile and traditional entities.

This workshop gets you off the hamster wheel and into the driver's seat! You stop wasting time on things that bring no value to focus on things that do!
Life is an ocean. You're on the boat! Master the stormy seas of change to reach your goals.
We have had attendees from around the world in past workshops and the feedback has been incredible.
"It gives me a good framework in context to have a meaningful conversation with my wife about actual things that we need to get done." - Rijon Erickson (Charlotte, North Carolina, USA)
"Now I feel much more focused on what is really important and what makes my life happier."
- Laura Quattri (Milan, Italy)
"It also gave me a wider time horizon, what I need to do today, next week, what I accomplished last week, I'll give myself a pat on the back." - George Verdolaga (Vancouver, Canada)
"Personal Agility has given me the ability to focus inwards, to try to understand what is important for me, what will make the impact for me, what will make me happy." - Surajit Das (Pune, India)
"Now I know what is most important for me and what I have to do first, and this is the best thing I have learned from this program, to set my clear priorities." - Piyali Karmakar (Bengaluru, India)
"It gave me more focus on and helped me understand better the difference between the importance and the urgency." - Thomas Bindzus (Vietnam)
"I could see the positive lifestyle change for me. Life quality change for me. I really recommend this."
- Maciek Sowinsky (Grojec County, Poland)
"I started to see less urgent stuff done during the weeks. The priorities map really helps me to say no."
- Pino Decandia (Milan, Italy)
"I have been an Agilist for 14 years and have been applying Agile in my personal life for a long time (just ask my family). The Personal Agility System has taken it to a new level. The coaching questions led me to really look at how I spend my time and whether I am honoring what really matters to me. It's created some hard choices, but worth it, because I have gained powerful alignment and joy in knowing I am doing more of what energizes me."
- Lyssa Adkins, Richmond, VA
Your facilitators: Torsten Hansen and Vispi Shroff in collaboration with Maria Matarelli
Torsten Hansen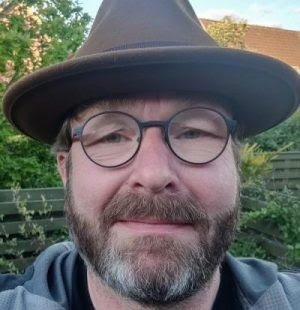 Starting out in sales and administration in the grain and feed industry in Denmark, I soon realized that software development was my destiny when I was asked to help programme tools and reports.
Since the year 2000, I have been involved in helping teams deliver software in an agile context. I have been working with accounts across Europe, North America, Asia and Pacific in the as Scrum Master, Product Owner and trainer.
I am an experienced agile coach, facilitator and trainer. When I organize training and workshops, I value collaboration and interaction and limit the use of electronic tools. I hold several certifications, including ICAgile Expert in Agile Coaching.
Vispi Shroff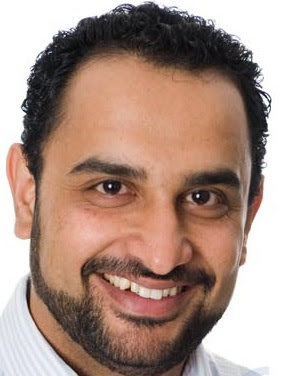 As an agile enthusiast, I have worked with various organisations and teams to successfully adopt Agile values and principles since 2006. I have facilitated the leadership of various organisation to implement Agile practices. Empowering people is a core value of mine which is why I am so passionate about Agile. However, the key to the long-term success of organisations in their agile adoption lies with the leadership, and I am focusing my efforts and energies to work with leadership.
As an agile coach, I have worked in a variety of sectors and industries such as financial, manufacturing, enterprise software, mobile applications and more. I have worked with start-ups and 5000+ employee organisations over the years. I have delivered training, workshops and spoken at conferences.
Maria Matarelli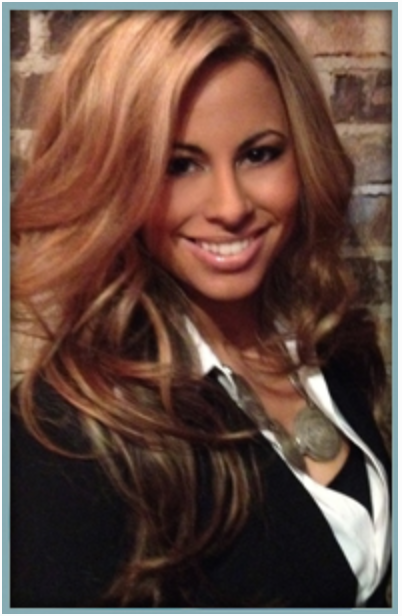 Maria Matarelli is a Certified Scrum Trainer (CST) and experienced Agile Coach who consults and trains companies on reaching true agility. Maria has led training classes around the world from Singapore to Thailand, London, Toronto, and throughout the U.S. with an engaging training style filled with hands on exercises and real world examples. While exploring ways to help companies embrace more Business Agility, Maria has co-founded the Agile Marketing Academy and Personal Agility Institute. Maria is passionate about working with people and organizations to inspire agility and has led training for several Fortune 100 companies including IBM, Microsoft, Bank of America, and Disney. Maria holds several industry certifications including CAL2, CAMT, PMP, PMI-ACP, Six Sigma Green Belt.