Description
We are living in exponential times, world changing discoveries are made every moment- yet it takes time for the bigger ideas to sink in. It requires thoughtful reflection, an open heart and a hungry mind. Finding ways to express the big ideas can be difficult. Ideas that are truly 'new' require a new language to describe them, yet our modern binary forms of computation and communication can't translate the multidimensional layers of our future. Throughout our history these bigger ideas have been shared through individuals using imagery and sound in a language that transcends time and space and is understood by all… creativity.
This intimate evening is reserved for those with a passion for our collective future, those who have made the choice to activley engage in building a better world both physically and virtually. Join like-minded thought-leaders in growing a community around the 'big ideas' as we indulge in gourmet bites and cocktails prepared by Chef Bruce Milligan.
The evening follows the 5 year journey of hacker artist, Alusion, as he explores what it means to build a true metaverse. Engage in themes around authorship, collaboration, infrastructure and scalability. See the physical manifestations of iterative art with no true 'creator'. Learn how AI and intellectual property can evolve through blockchain and peer-to-peer technology with no central point of control. Create your own digital identity and immerse yourself in painting, prints and sculpture both physical and virtual.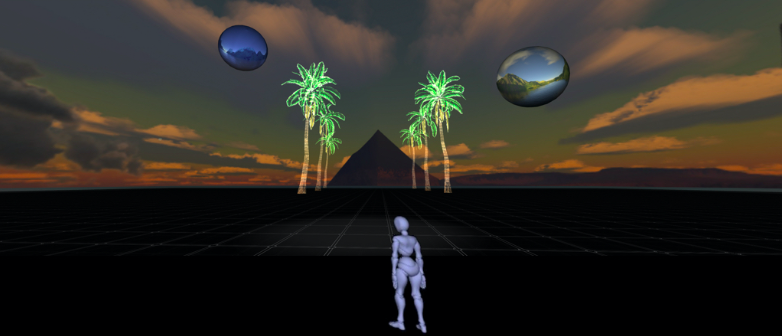 Event Overview:
about:blank a hacker space in a 1920's character home in the heart of Los Angeles will be completely transformed into a mixed reality metaverse gallery experience.
Upon arrival guests will enter our VR lab to create their avatar. After selecting costumes & creating personas for their digital selves they are set to explore all the evening has to offer, both physically and virtually.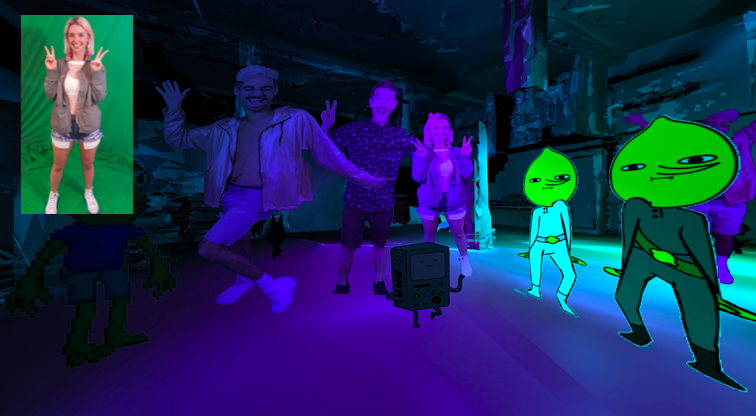 Inside the house, guests can explore the main physical gallery hosting works exploring themes around authorship and creativity. Made by autonomous AI and hand painted by the painting village in Shen Zhen.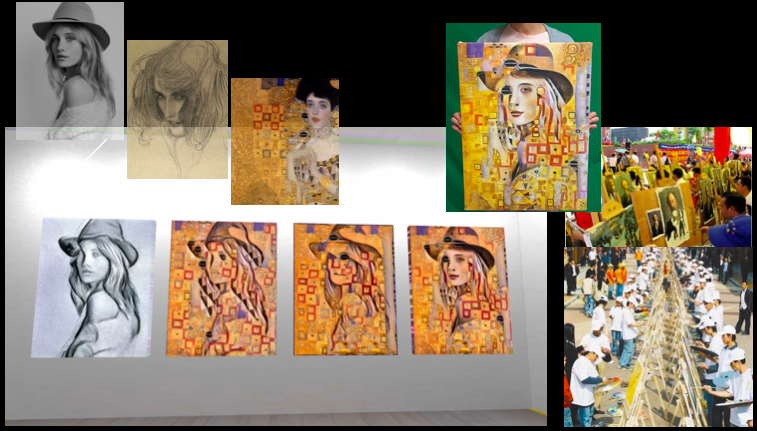 Throughout the house guests can enter 'Portal Rooms'. Each portal room will host a virtual entry point to the metaverse version of the house. Guests will start the virtual experience in an exact rendering of the physical space they are in except now there are hidden portals to be found, walls and textures might change to be like a painting, what's small may be huge, what's up might be down.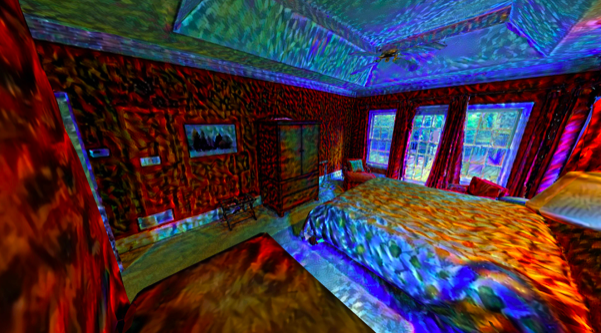 Each guest that attends will take home a specially designed keycard that opens a portal back to the virtual gallery. Think of each card as a door with a whole universe behind it. It will include art made for the event and access to a private VR social network that guests can keep in touch and collaborate in.