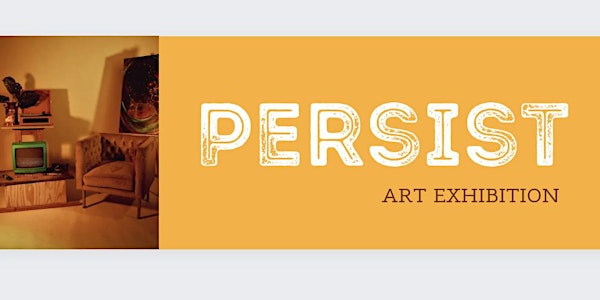 Persist Art Exhibition
Art Exhibition with artwork expressing persevering through fears & failures. The beauty of origins & resilience. The Power of Persistence.
When and where
Location
Thames Art Center 147 Thames St 147 Thames Street Brooklyn, NY 11237
About this event
Persist.
Through the storm, through fear, through failure. Persist. Through the storm, through sadness, through uncertainty. Persevere. Gratitude is a must and Nevertheless…She Persisted…
While laying in bed, lost in my thoughts; feeling unable to move or dream, the idea for this body of work was born. My anxiety seemed to be taking over my life and the cloud of depression felt like it couldn't fade. Something I didn't want to come to terms with, but felt in every ounce of my being. It was like every time I fought for something or things were going right, I found myself fighting again. My resilience and persistence felt like they were running out.  
But instead of giving up, I dove into my fears and used my paint brush to push through it all and tell my story. Asking for guidance from above and patience with myself, my mind, with my growth. 
I'm excited  to invite you to my second solo exhibition, Persist Art Exhibition this time in Brooklyn, New York!  Opening night is Thursday September 29th, 2022 from 6-9pm at the Thames Art Center| 147 Thames St. Bklyn, NY 11237| and will be on view until October 1st! (12-5pm every day at the gallery)
This summer, this year and from now, on I am walking into the peak of my purpose. Through the storm - with Passion- Nevertheless She Persisted. Art Truly Heals. Can't wait to see you there!