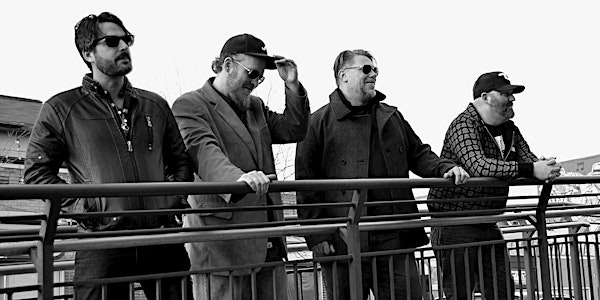 Perpetual Groove @ HI-FI
Ages 21+
Sun King & MOKB Present
Perpetual Groove w/ CBDB at HI-FI Indianapolis
Date and time
Starts on Wednesday, April 24, 2019 · 9pm EDT
Location
HI-FI 1043 Virginia Ave. Suite 4 Indianapolis, IN 46203
Performers
Headliners
More Performers
About this event
DOORS: 8:00 PM, SHOW: 9:00 PM
AGE RESTRICTIONS: 21+
GENERAL ADMISSION, LIMITED SEATING
Important Notice: All tickets are nonrefundable and nontransferable with the exception of event cancellation. Support acts are subject to change
----------------------------
ABOUT PERPETUAL GROOVE
Perpetual Groove based in Athens, GA, rides an unending wave of momentum buoyed by an enthusiastic fan base and international critical acclaim. PGroove's music has evolved into a genre-bending, highly original sound that touches upon jazz-rock, neo-psychedelia, R&B, trance electronica, progressive rock, and anthemic arena rock. Their large catalog of original music offers something for everyone, but the band is also known for their eclectic range of covers; including everything from Michael Jackson's "Thriller" to Rage Against The Machine's "Bulls On Parade". The addition of an intense, retina burning, intelligent light show creates an atmosphere unlike any other, assuring fans they'll get a highly polished, yet different show each night.
Perpetual Groove released their first album, Sweet Oblivious Antidote, in 2003 on Harmonized Records after their first year of solid touring. Besides being the top seller for The Home Grown Music Network that year (it out- sold releases by Phish, Widespread Panic, and others), it was also voted
HGMN Top Fan Pick for 2003. The buzz only got bigger on the 2004 follow- up record, All This Everything, which was produced by Grammy award- winner Robert Hannon. LiveLoveDie, their third record was released in March of 2007 and represents a significant evolutionary departure in style for Perpetual Groove. Teaming up once again with Hannon and Tree Sound Studios, the band set forth to create a darker sonic landscape without sacrificing too much of that "PGroove quality" thanks in part to Butler's warm, soaring vocals. HEAL, released in 2010, firmly established Perpetual Groove as more than a jamband with its focus on well-crafted songs. Honey Cuts, an EP released later in 2010, featuring three songs that did not fit the theme of Heal.
PGroove has performed many US festivals with performances at All Good Music Festival, Gathering of the Vibes, Wakarusa, Bonnaroo, Jam Cruise, High Sierra, Jazz Fest, Riverbend and their own annual gathering, Amberland. The band has also made appearances at International events such as Jam in the Dam and Caribbean Holidaze. Perpetual Groove pushed the envelope in the music industry, touring behind the first ever 5.1 surround sound system and producing the first album to be completely offset by renewable energy credits.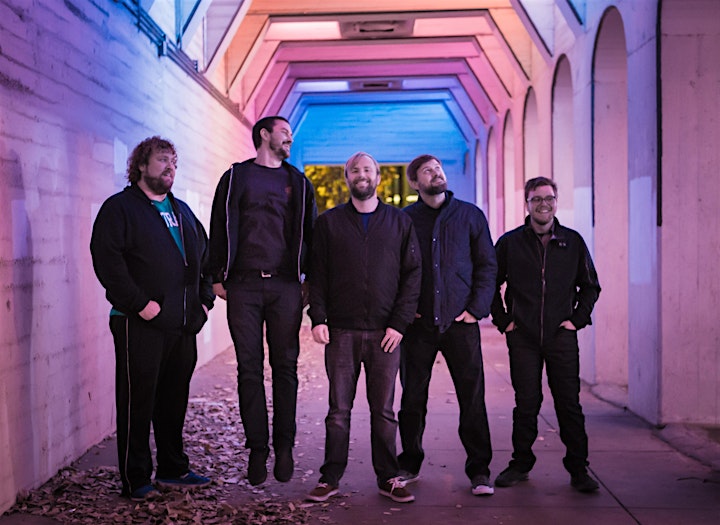 ABOUT CBDB
CBDB is a progressive rock, jam-band from Alabama and their music is spreading from the southeast across the nation like wildfire.Defining a newfound, southern blend of joyous and progressive rock n roll, they channel a sonic mix of soulful vocals and virtuosic musicianship with smart, tasteful songwriting.
On stage, each member of CBDB fluidly plays between complex composition and loose exploratory improvisation creating an incredible and unique live experience.
CBDB has played major festivals including Okeechobee, Sweetwater 420, Summer Camp, Electric Forest, Sloss, Aura, Backwoods, Euphoria, and The Werk Out. They've also shared the stage with the likes of Umphrey's McGee, Galactic, Kyle Hollingsworth Band, Perpetual Groove, Kung Fu, The Wailers, Blues Traveler, and many more.
Fresh off the release of their impressive third full-length album "Out of Line" - recorded at Zac Brown's legendary Southern Ground Nashville studio - CBDB is set to take the country by storm. Soaring monthly listeners and followers have further propelled their growth & continue to bring the band widespread attention, interest, and new fans daily. Dive into CBDB's eclectic catalogue of tunes today and catch them live on tour near you soon!
About the organizer
HI-FI Indianapolis and the newly renovated LO-FI Lounge combine to give fans two great live music venues in one location. Both venues are located in the heart of Fountain Square, along the Indianapolis Cultural Trail. HI-FI can be accessed from Virginia Ave at street level. Access LO-FI Lounge via the back entrance to the Murphy Arts Building and head to the 2nd Floor. Tickets for all shows are available at hifiindy.com or at the HI-FI Box office. All shows are 21+. No Exceptions.