Description
Permaculture Theory & Practicums w/ Darren Doherty
AUGUST 16 - 19, 2014

Darren Doherty is internationally recognized as a leader & pioneer in permaculture & regenerative agriculture. A prolific & accomplished designer, Darren has completed more than 1,600 property development plans since 1993 in 47 countries! He has made his knowledge & experience accessible to over 12,000 students with 180 courses & seminars since 2001.
Event:
M.A. CENTER CHICAGO, IL
AUGUST 16 - 19, 2014
Aug 16 - 17: 2-DAY PERMACULTURE THEORY WORKSHOP
Aug 18 - 19: 2-DAY PERMACULTURE PRACTICUM WORKSHOP
Cost for 2 days: $260 before July 1 ($300 after July 1)
Cost for 4 days: $520 before July 1 ($600 after July 1)
Work/Study options will be available. Please email events.macc@gmail.com for more information.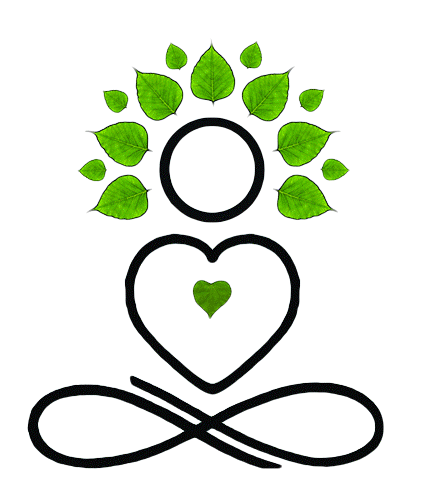 MORE INFORMATION on Chicago Workshops:
Applied Permaculture Design with the Leading Permaculture Expert in the World
Darren Doherty, one of "the world's leading experts" in Permaculture, will be conducting an Applied Permaculture Course on a 140-acre property in Elburn, Illinois, and a 54-acre farm in Ann Arbor, Michigan. Darren is often called a "teacher's teacher." He has been described as "one of the most prolific permaculture designers on Planet Earth." His greatest strength is his practical application of Permaculture on 1,600 farms and properties that he has developed in 47 different countries.
Permaculture "create(s) systems that are ecologically-sound and economically viable, which provide for their own needs, do not exploit or pollute, and are therefore sustainable in the long term" in the words of Bill Mollison, the founder of Permaculture. "Permaculture uses the inherent qualities of plants and animals combined with the natural characteristics of landscapes and structures to produce a life-supporting system for city and country, using the smallest practical area." Of course, Permaculture is Organic, but it goes beyond Organic since it is a way to design your garden, orchard, or farm so that it is in harmony with nature.
The class is designed in such a manner that both novices and experts will benefit from the practical application of Permaculture Design.
If you know what Permaculture is, join us to take your knowledge and experience to the next level. Work with Darren as he applies the principles of Permaculture Design to each of the properties to develop a Permaculture plan that is both sustainable and profitable.
Find out how Darren applies his Permaculture Principles with a methodology called "Regrarian." Regrarian's are those who are actively undertaking the serious and timely process of regenerating, restoring, rehabilitating, rehabitating, rekindling, and rebooting production landscapes across this planet.
The first two days will be spent applying Permaculture principles around:
1. CLIMATE
4. ACCESS (Roads, Tracks and Lanes )
7. FENCING
2. GEOGRAPHY
5. FORESTRY
8. SOILS

3. WATER
6. BUILDINGS
9. MARKETING
10. ENERGY
The investigation and study of these elements will create an action plan to transform the farm from an orchard to a stacked sustainable enterprise in the first two days of the Applied Permaculture Design Course (Theory).
The next two days will be spent implementing the plan, explaining how to accomplish the plan, and setting a Gantt Chart for planned actions. Find out where Permaculture is headed and learn the topics and use of Polyface Farming, Keyline Ploughing, and Regrarian Design. Overall, you will spend four days with a leading expert in Permaculture.
Students are welcome to attend the first two days ($260 with advance sign up), last two days ($260) or for all four days of the course ($520). Work study can be used to fund part of the course as applicable.
What to bring
Maps/Plans/Photos of your own place or project for use in this PDC in the many design exercises.

Camping mattress/bedding for 2-4 night stay at Lodge; or

Tent or camping gear comfortable for an 2-4 night stay

Please verify weather forecast before packing your gear http://www.accuweather.com/en/us/elburn-il/60119/weather-forecast/332836

Camping mug/cup/plate & (refillable) water bottle

Flashlight/Head Lamp

Day bag or small backpack

Clothes for early August in Chicago-land (90 F(high)/45 F (low))

Sturdy boots

Long-sleeved shirt & pants/shorts

Wide-brimmed hat & sunglasses

Notebook, Laptop/Tablet & Video/still camera

A great attitude for participatory learning
If you want to have a portable chair for those times when we are stopping for a while around the Center, then bring one (though this is a Sherpa-free event!)
Anything you need to make your stay as comfortable and pleasant as possible.
Anything you need to make your stay as comfortable and pleasant as possible.
WHERE?
MA Center Chicago, Corner of Harley and Keslinger Roads, 41W501 Keslinger Rd, Elburn, IL 60119 (find us in Google maps by simply typing "MA Center Chicago")
GETTING THERE:
We'll collect you from and drop you at the La Fox Metra Train Station, or you can choose any of the following options:
GETTING HERE BY PLANE
O'Hare International airport or Midway Airport both serve the Chicago-land area. CTA elevated trains can transport you from either airport to downtown Chicago where you can get a Metra Regional Train out to La Fox, IL.
GETTING HERE BY TRAIN
From the Ogilvie Transportation Center in downtown Chicago, take Metra's Union Pacific/West Line to the LaFox station in Kane County. M.A. Center Chicago is within walking distance from the station, approximately one-half mile west. Exit the station parking lot and turn right on Keslinger Road.
View Metra Rail train schedules ›
DRIVING DIRECTIONS
(You can easily find us using the GPS on your smartphone in Google maps by typing "MA Center Chicago") The four main highways/roads surrounding MA Center Chicago are: I-90 to the North; I-88 to the South; Randall Road to the East; and Route 47 to the West.
Get directions from your starting location ›
STAYING OVER:
On-site accommodation in the newly remodeled South Lodge. Please bring your own bedding.
Shared Room: USD$25/night – unfurnished room, sharing with 2-3 others (one bathroom).
Single Room: USD$40/night – unfurnished studio room, single occupancy.
For those who prefer, on-site tent camping is available for USD$10/night. If you are doing this then you'll need to:
Hot showers will be available for use

Please bring all that you need, as camping gear is not available on site

There are no laundry facilities available
Elburn and the surrounding area offers a multitude of accommodation options. For a list of hotels near MA Center Chicago go to: http://amma.org/groups/north-america/ma-center-chicago/guides/hotels
RECORDING:
You are permitted to record anything and everything at this event. By attending this event you give permission for images/voice of yourself to be used by Regrarians Ltd./HeenanDoherty Pty. Ltd and MA Center Chicago and Embracing The World.
REFUNDS POLICY:
We understand that sometimes circumstances dictate that you are not able to attend after you've made and paid for your booking. We are happy to give a refund 14 days out from the date of this event, minus a USD$100 administration fee. If you need to cancel your booking within 14 days then we will be unable to provide a refund though you can use your payment towards a future MA Center Chicago event.
Contacting the organizers
WEB:

chicago.amma.org

Email:

events.macc@gmail.com