Description
Explore the deep and mysterious world under your feet. In this full weekend workshop we'll dig deep and discover an amazing new appreciation for the life just under the surface. Healthy living soils are the key to growing the most delicious veggies and vibrant plants. Our Soils & Compost workshop will give you the knowledge and skills to make your garden lush and abundant.
About The Workshop
Permaculture Design was developed in the late 70's by the Australian duo Bill Mollison and David Holmgren. In the past 30+ years Permaculture Design has developed into an international movement with millions of practitioners in almost every country and continent around the globe. What has made Permaculture become such a widespread phenomenon? It probably has a lot to do with the tangible positive impacts it has had on the lives of the millions of people that have taken a Permaculture Design Course. Permaculture has helped create pathways that put people in control of their lives and livelihoods through a better understanding of their natural environment. Now is your opportunity to join the movement.
In this weekend Soil & Composting Workshop we'll explore the deep dark secrets of the world around our plant roots. We'll look at the chemistry, biology and physical characteristics of what makes healthy soil. Most importantly, we'll look at a variety of soil building techniques that will empower you to create the best soils for your garden to thrive.
This course can be taken as a standalone model or as a part of the larger 9 weekend Permaculture Design Course. To learn more and register for the full Permaculture Design Course please click here.
Schedule
Saturday, November 11th - 8:30 am - 6:00pm
Soil Chemistry, Soil Biology, Composting, Compost Tea & Bio Fertilizer
Sunday, November 12th - 9:00 am - 6:00pm
Hands-on Soil & Composting
The Soil & Compost Workshop is the third of several design modules that are apart of the full Permaculture Design Course offered by Integrated Acres. To read more about the full Permaculture Design Course please click here or feel free to contact us for more information on all our course offerings.
What to Expect

This course is designed to be like no other classroom experience you've had before. The curriculum is engaging and interactive in ways that get you thinking and, most importantly, designing. We'll start each day with a review and "housekeeping" to warm up. Classes are 90 minutes and broken up with 30 minute breaks and a 90 minute lunch. Lunch starts at 1pm and will be provided by our local caterers who specialize in local, fresh and seasonal deliciousness. If you have dietary restrictions please let us know about them in your registration form. We will do our best to accommodate, everyone however, we also ask that everyone be prepared to take care of any specific dietary requirements they may have as needed.
Our host is Xinesi Ranch in Douglass, about 20 minutes West of Nacogdoches, Texas. Xinesi Ranch is 145 acres of ranch and homestead that is in the beginning phases of transitioning into a fully functional regenerative farm. Integrated Acres currently operates a school and a consultation and design firm out of the ranch.
Please be prepared to dress appropriately for any weather conditions that we may have for this time of year. Weather permitting, some of our classes will be held outdoors. Please take every necessary step to insure that you are comfortable, safe and happy.
About the Instructors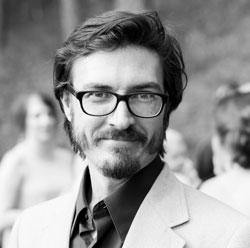 Theron Beaudreau: For over a decade, Theron has been involved in Permaculture Design and education. His talent for engaging education has taken him all over the world and inspired many other quality teachers and designers. In 2014 Theron founded Integrated Acres, a design, consultation and, education firm, in the small 'Deep East' Texas town of Douglass. Today, Integrated Acres has been involved with several Permaculture Design Courses, public talks and, the 2016 host of international acclaimed designer Darren J. Doherty for an Integrated Farm Planning Convention (REX). Theron looks to expand on these successes with a wider diversity of course offerings and engaging community examples of what permaculture can do for our families, communities and economy.