Permaculture Renewal Retreat | Living in a future that can sustain us
Sales Have Ended
Ticket sales have ended
Tickets are SOLD OUT! If you would like to get on the wait list or the newsletter to learn about more upcoming events, please email emilychiapp@gmail.com. Thank you!
Sales Have Ended
Ticket sales have ended
Tickets are SOLD OUT! If you would like to get on the wait list or the newsletter to learn about more upcoming events, please email emilychiapp@gmail.com. Thank you!
Description
LIVING IN A FUTURE THAT CAN SUSTAIN US | Introduction to permaculture
** PLEASE READ THE ENTIRE DESCRIPTION - SCROLL DOWN FOR INFO ON TICKETS & TRAVEL**
** TICKET SALES CLOSE 1 WEEK BEFORE EVENT **
Join a Permaculture Renewal Retreat for a chance to recharge and envision an abundant future we are excited to be a part of on 340 acres of pristine and historically profound land outside of Charles Town, West Virginia (only 80 minutes outside of DC and Baltimore). You'll leave charged with the feeling and knowledge that humans in general and you in particular can be a source of profound regeneration for our hurting planet. We have designed this weekend to be a space for participants to take a break from the everyday and tune into what makes them most excited to be alive right now, while equipping them with frameworks and takeaways to bring into their lives back home.
Permaculture is among the most important emerging schools of thought for this coming century -- and it's time to dig deep!
The retreat includes:
Lectures on the ecological design framework called permaculture - led by permaculture visionary Andrew Faust (from the Center for BioRegional Living in New York)


Outdoor workshops: learn how to do site design in different landscapes from teachers from Tonic Herb Shop and Forested


Healing arts workshop


Forest labyrinth walk


History tour of the grounds


Interactive panel on the future of responsible land stewardship from leading activists and thinkers coming from many different perspectives - indigenous, climate-justice, economic, and bioregional - convened by British think tank the RSA [see below for panelists]


BYOB Classical music concert with world-class musicians playing age-old masterpieces organized through Groupmuse (inicluding late-night moonlit mystery performance)


Permaculture documentary screening


Additional optional retreat offerings: Meditation, qigong, and sauna


Late night campfire shenanigans


So much love, so many good people, and a chance to participate in the start of something huge here on this beautiful land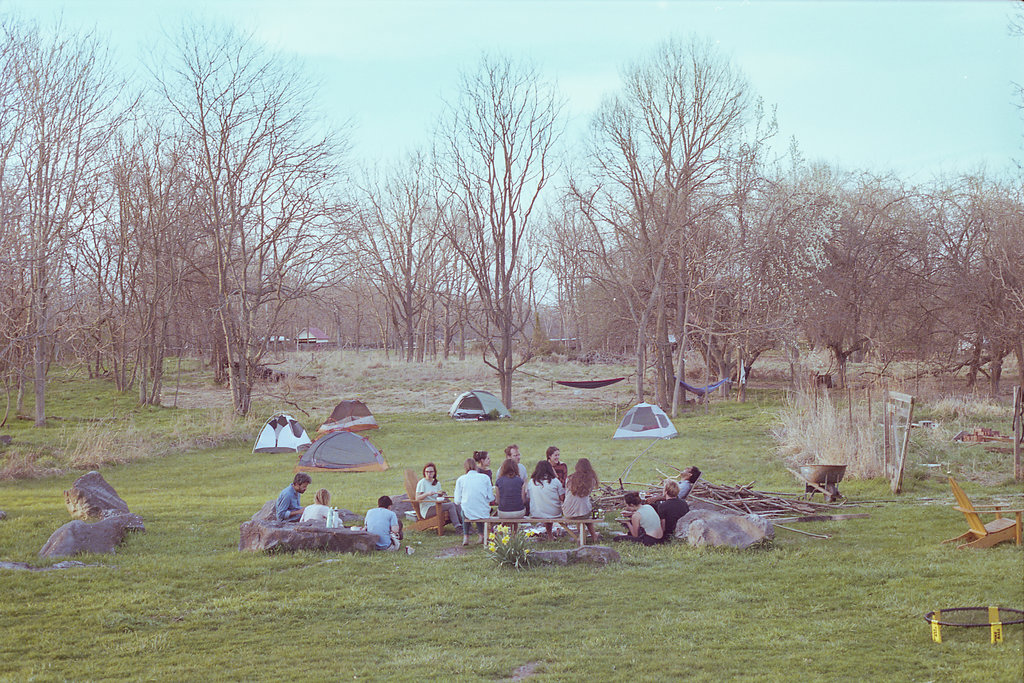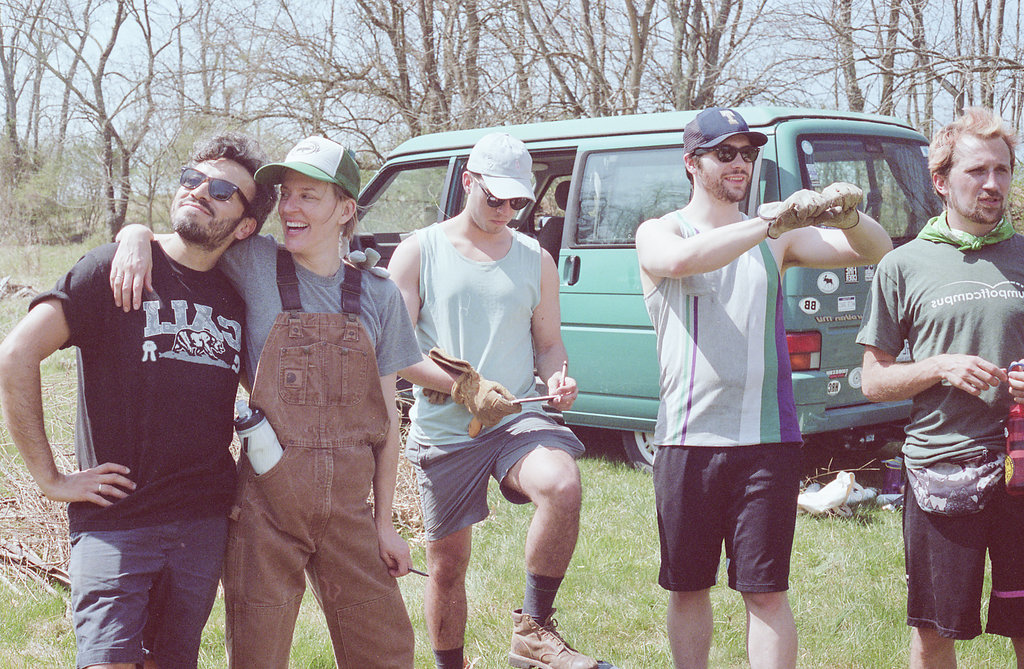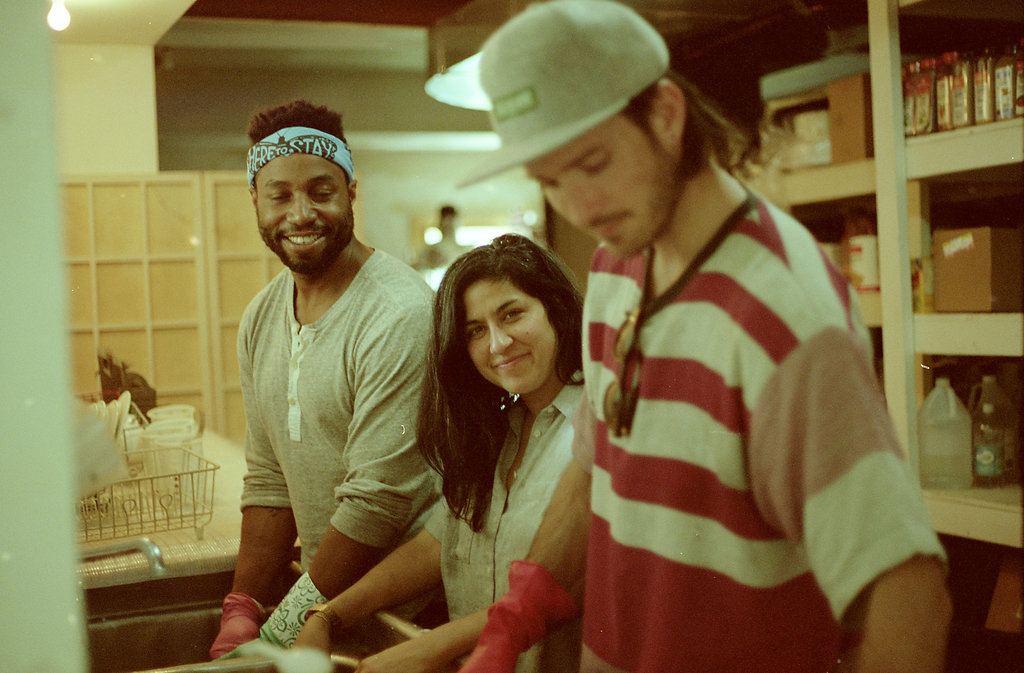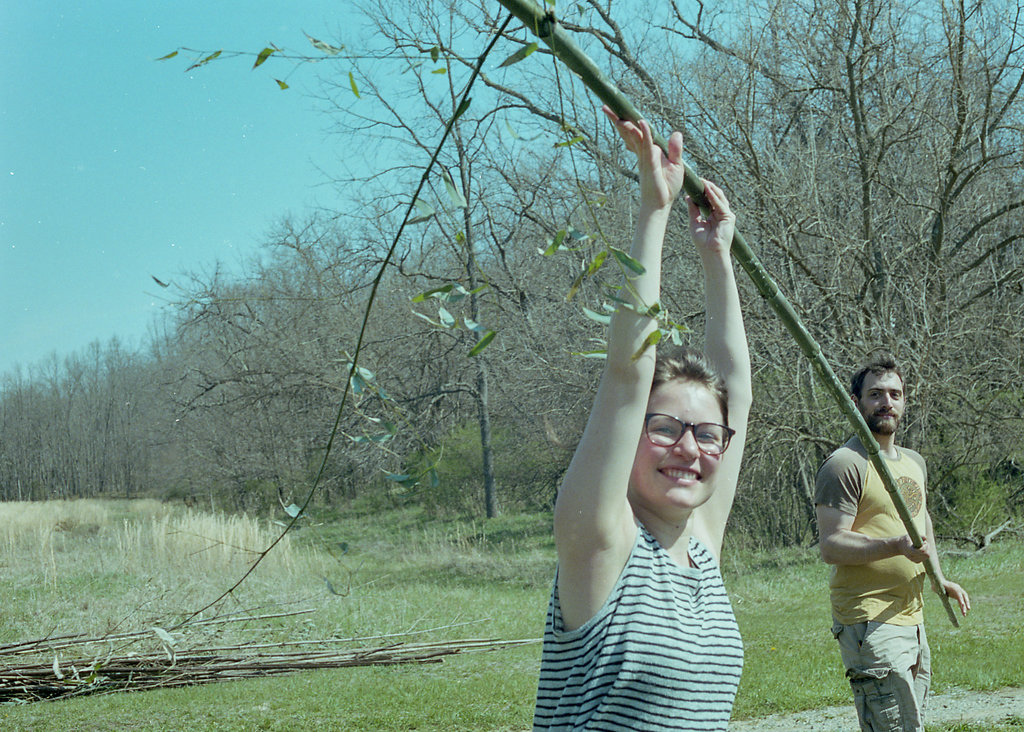 Weekend Schedule
Friday:
7 pm - Arrivals and settling in
7:30 pm on - Walking tour of the property, overview of land use history, bonfire and group introductions
Saturday:

Morning - Optional meditation and qigong
Late morning - Introduction to permaculture, outdoor workshops on site design & herb spirals, permaculture lecture
Afternoon - Choice between forest labyrinth walk, healing arts workshop, and time to explore the grounds
Late afternoon - Interactive panel featuring:
Evening - Classical music concert, bonfire, sauna

Sunday:
Morning - Optional meditation and qigong
Late morning - Workshop on site design in the forest
Afternoon - Documentary screening and permaculture lecture
Late afternoon - Reflections, debriefing, how to take lessons home with you
5 pm - Attendees head home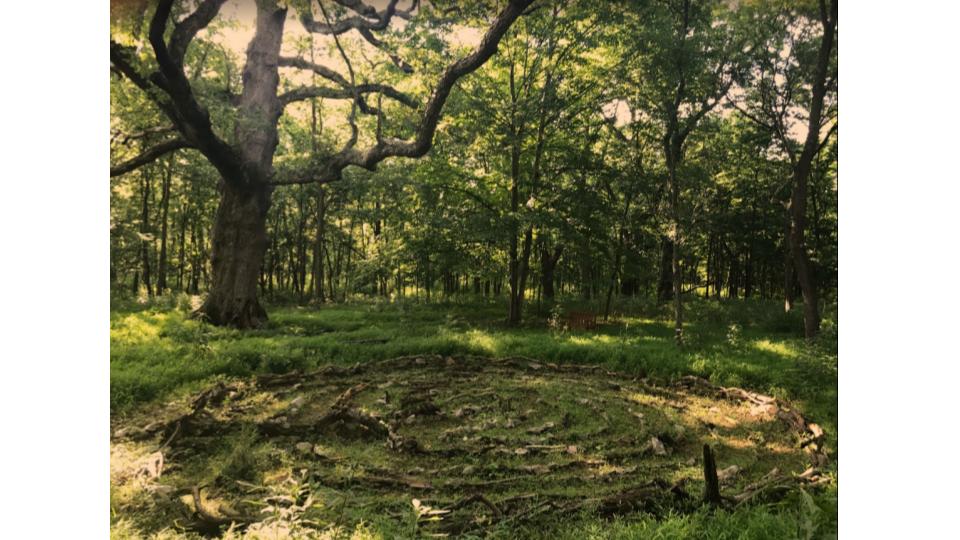 Above: 500-year old oak tree and labyrinth on the property
Below: Fields and open sky on the property

Come curious and ready to dive into questions such as:
How can we live with and on land, and use it for human benefit, without destroying it?

How can we approach the big issues of our times in a way that is caring, positive, and historically informed?

How can we move through our lives in a way that continually renews and refreshes us, giving us energy instead of draining it out of us?

How can we be forces of good for ourselves, our relationships, communities, and the environment?


---
Ticket information*
Tickets are offered either at a day rate or with overnight stays for the entire event. Overnight ticket passes include the option to camp out or to stay indoors in Claymont's Great Barn building.
* For locals who wish to commute and sleep at home each night, there is a discount available. Please inquire to emilychiapp@gmail.com.


** If you are interested in a scholarship, please email Emily at emilychiapp@gmail.com with the email subject title: "Scholarship for renewal weekend." A limited number of scholarships may be available people earning low-income wages, students, veterans, and elders.


*** There is a limited number of spots available for people who want to stay through the weekend and participate in both renewal weekends. Please inquire to emilychiapp@gmail.com.
---
Meals
* Kitchen space will be available to all. Attendees have the option of bringing their own food or purchasing meals on-site. We are coordinating with meals with ticket buyers the week leading up to the event.
---
Travel information
This weekend is being hosted at Claymont Society, a 340-acre plot of land that is home to George Washington's grand-nephew's mansion and estate outside of Charles Town, WV (in the Eastern Panhandle).
It is approximately 1 hour and 20 minutes by car from both Washington D.C. and Baltimore, and can also be accessed by the MARC commuter rail (Harper's Ferry stop) from Union Station in Washington, D.C. It is also a 45-minute drive from Dulles airport, and airport pick ups may be available.

We are coordinating carpooling to and from this weekend. Click on the RIDE SHARE spreadsheet and fill out your relevant information, whether you can offer a ride to the retreat or whether you need a ride. Please do not fill out this spreadsheet unless you have already purchased your ticket.
---
SECOND WEEKEND:
The second Renewal Weekend is happening from August 3-5, and is focused on social permaculture and the theme of "exploring the future of community." For information about the second weekend, please go to the second event page linked here.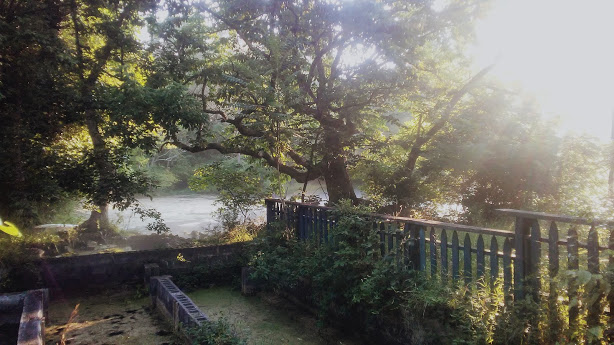 > Image: Pond and old fish hatchery next to the sauna on the property