Sales Have Ended
Ticket sales have ended
Sorry there, friend. Your ticket purchasing has expired. You'll need to start over... silly technology.
Sales Have Ended
Ticket sales have ended
Sorry there, friend. Your ticket purchasing has expired. You'll need to start over... silly technology.
Earn your Permaculture Design Certificate This intensive course will teach you the foundations of permaculture training in a hands-on way.
About this event
Earn your Permaculture Design Certificate
This intensive course will teach you the foundations of permaculture training in a hands-on and practical way.  Not only will you learn in a classroom setting, but you will also have real-life practical experience on-site at multiple locations in the Clermont, FL area.  The Empower School and Farm will be the primary host site (located in Umatilla).
Because the course conveniently takes place after work hours, you'll be able to have a full-time job and still get the training you need to produce permanent productivity and abundance.
This course will teach you:
Beyond organic homesteading and sustainability
Next level backyard animal care
Planting self reliant food forests for perennial productivity
Low maintenance food and water systems 
Permaculture methods of design
Understanding Patterns in Nature (use of swales, water catchment, 3rd world design)
Gardening Climates & Zones
Using Local Knowledge in the Midwest
Trees & Perennial Systems
Soils (basic elements, understanding pH, microorganisms, fertility, composting)
Earthworks (contour banks, stop-spread-soak, water harvesting)
Climate Designs (humid, drylands, cold-climate)
Strategies for Implementation
Reading the Landscape (understanding key-point, middle slopes, establishing features in your designs)
Each participant will not only have the opportunity to see permaculture in action at this location, but will also to serve on a property of their choosing.  Our Permaculture Design Certificate Course (PDC) material was originally developed by Bill Mollison, co-founder of permaculture, to teach the principles and foundations of sustainable design. The instructor, Kris Edler with PermacultureFX is certified through the Permaculture Research Institute (via Geoff Lawton).
Dates, Times, and Class Info
Classes will be held on the following days / times:
Date Range: April 5 - April 29, 2021
Days: Every Monday / Tuesday / Thursday
Class Times: 5pm - 8:30pm
This schedule allows you to maintain a normal work schedule and family life while taking the course.  Children (under the age of 12) are welcome to attend, but must not disrupt the course teaching times.  Participants may either audit the class attending only the dates above OR take the course to earn their certificate by fulfilling the additional requirements below. Participants seeking to earn certification are allowed only ONE absence, which they must arrange for with the instructor in order to get access to any missed material.   If you are not seeking to receive your PDC Certification, you may come and go as you wish.
If you are taking this course to get your Permaculture Certification, you'll need to:
Completing the required permaculture design project before the May 31.  These individual projects vary in length and depth, and are only required for those seeking to walk away with certification.  
Minimum of 20 work hours at a site which you are NOT living.  This may be on that of another student, a local garden or community space, or a neighbor.  This work must be on a volunteer basis, and participants cannot be paid for their labor. 
Exit interview and meeting with permaculture instructor to review their project.  This portion may be done in a group or digital meeting.  To be determined.
Your Instructor
Kris Edler, trained by Geoff Lawton, has been teaching permaculture since 2013 and has been an organic urban gardener in Kansas City since 2006.  He has vast experience working at farms in Michigan, Missouri, and Central Florida. He has been trained via the Permaculture Research Institute and continues annual trainings for furthered education.  He has has a double bachelors degree from the University of Michigan. 
Certification
Participants of Permaculture Design Courses that meet the criteria above receive Permaculture Design Certificates from their lead instructor(s) upon completion of the course. The certificate attests that the recipient has acquired certain knowledge of the subject, and it enables the recipient to start using the word "permaculture" in their livelihood and professional practice. Persons who wish to teach PDC as lead instructors must have a Permaculture Diploma to do so. Co-teachers and guest instructors do not need a Permaculture Diploma.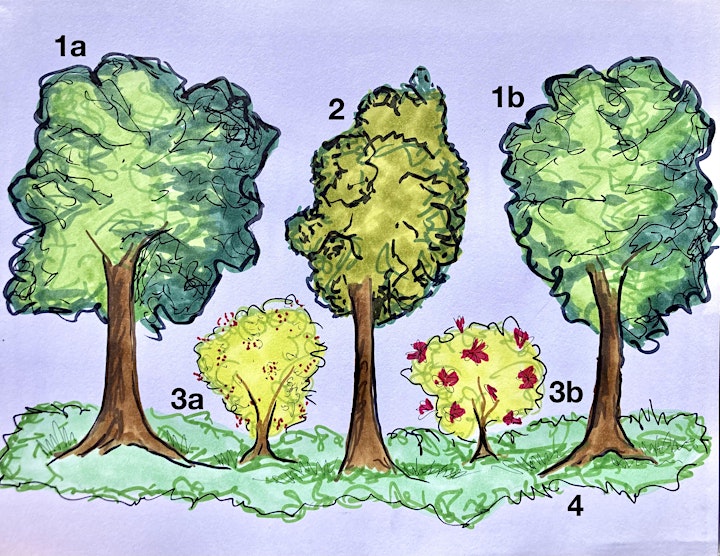 COVID Safety
This event will take place in both indoor and outdoor settings. We do wish to be respectful of those with health concerns, but we also want to maintain a comfortable learning environment. In order to respectfully honor those at every point on the spectrum, we are taking multiple precautions.
The indoor classroom area will have the following precautions taken before each class:
Desks, chairs, and tables will be cleaned using Basic G (an all natural germicide and disinfectant spray)
Light switches, doors, and other surfaces will receive cleaning before class as well
Desks will be placed as far apart as possible in each setting
Hand sanitizer will be provided
An Airsource 3000 purifier will be set-up in the room, which uses photohydroioniziation and a trimetalic catalyist to purify the air. It also uses negative ion generation for particulate matter. This unit is often used in medical facilities to treat indoor air quality.
In the outdoor setting
Masks are not required in the outdoor setting, though attendees may choose to wear one if they wish.
Please bring your own snack and beverages. We will not be providing food or water during the course in order to respect sanitation guidelines.
In the case that tools are used (gardening or otherwise), disinfectant spray bottles will be provided for those wishing to sanitize implements.
Attendees may wish to bring their own gloves, hand trowel or pruning sheers.