Description
Presented by the Conscious Design Collective with support from the Centre for Sustainable Food Systems and University of British Columbia.
June 29th - July 17th, 2019 | UBC Farm and Bioregion | $900 - $1350
Event Summary: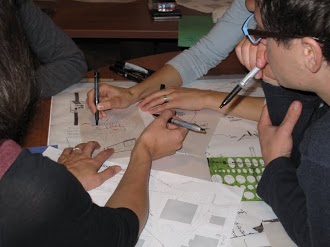 Permaculture is an holistic method of design leading to establishing a "permanent culture" guided by grounded ethics, principles and design practises. It considers the whole system at multiple levels of scale through the intelligent integration of social, economic, land, water, plants, and shelter sub-systems. Using Permaculture can lead to the design and implementation of self-sustaining, regenerative human systems that "do good" for both human kind AND the Earth.
Please join us for a dynamic, internationally recognized certificate course on the principles and practice of Permaculture Design. We will guide you to finding practical applications of sustainable design in urban and rural contexts though presentations, interactive design activities, and applied hands-on sessions.
Learning Topics:
- Permaculture philosophy and design methodology
- Observational and analysis skills to read the needs and opportunities of a landscape
- Water systems including ponds, swales, keyline systems, and water catchment
- Soil building, amendments, erosion control, and planning for a productive harvest
- Animals in urban and rural environments
- Edible landscaping
- Integrated pest management
- Perennial food forests, guilds & agroforestry
- Appropriate technologies, natural building (cob, earthen plaster)
- Designing for energy efficient and sufficient homes and communities
- Small and large scale site design (room, home, village, region)
- The environment and economics
- Drafting and communicating design with hand and computer assisted design
- Community consultation and charette design processes
- Horticultural techniques (propagation, grafting, efficient weeding and planting)
- Personal and community sufficiency
- Planning for resilience
- Design of sacred space
- And much more…
Learning Environment: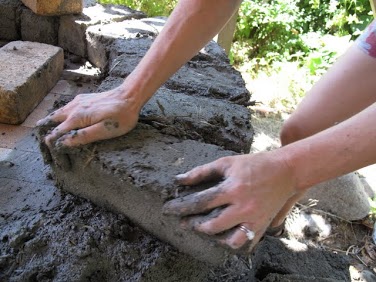 We teach using Experiential Education, or learning by doing and active reflection. The intergenerational nature of the course enables an exceptional learning experience that can be structured around YOUR learning goals. The course will also be supported by a series of media rich presentations, online dialogue, and readings to dig deeper into the art, science and culture of sustainability and resilience.
The course is demanding and will be full on during the days we're in session. However, we endeavour to challenge your head, heart and hands in a way that I find leaves folks exhausted, but in a good way. With that in mind, it is not a great idea to take this course while in the process of moving or during some other life-changing event - we will take care of that during the PDC!
Tentative Outline: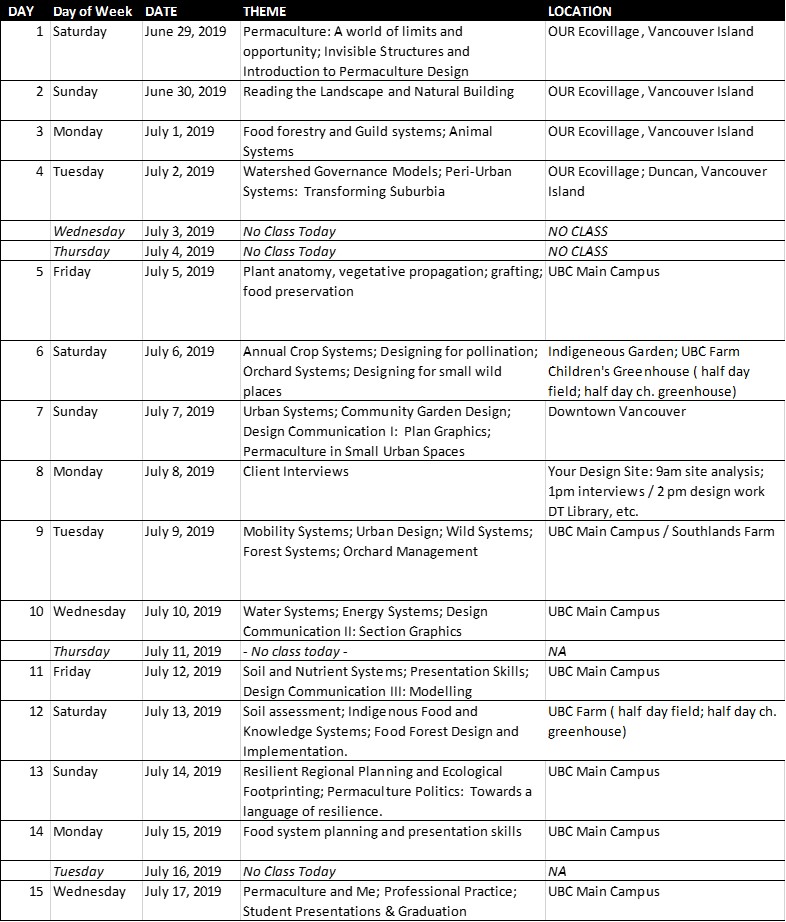 ** The timing of the schedule will remain the same, however locations and topics may evolve as opportunities sprout.* Tuition includes four days camping and meals at OUR Ecovillage on beautiful Vancouver Island. Indoor dorm space or bed and breakfast accommodation is available at an extra cost. We will also provide transport to and from the Departure Bay Ferry Terminal (to OUR Ecovillage) where we'll pick you up Saturday morning but you'll need to catch public transport or otherwise to get to the ferry terminal (for the 8:30 am sailing - Vancouver transit is awesome).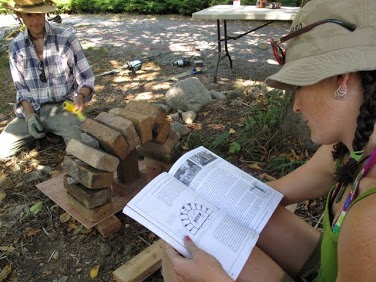 Daily Routine:
The course runs 9am - 5pm with short breaks for morning and afternoon tea and roughly an hour for lunch. Some time at the beginning or end of the day will be dedicated to supported studio work for students to meet with their team mates and work on assignments.
Teaching sessions will typically utilize a presentation in the morning (head), hands-on session (hands) in the afternoon, and collaborative design activity in the late afternoon (heart), in concert with how the mind, body and community tend to work.
What makes us different?

Heads-on, hands-on, hearts-on learning. Our learning process hits all three modes of learning. You'll leave each day exhausted, empowered and enthused, appreciating some of the real challenges we're facing, but with the tools to do something about it.
Coming from a place of hope and action. Starting with me. It is easy to burn-out in today's hyper-connected, conflict-ridden society. We will approach these challenges with the sadness, hope and action necessary to navigate towards a Permanent culture - starting from a place of me.
Community integration. Our connection with UBC Farm, the university, OUR Ecovillage and a host of other organizations make learning with us a meaningful step to enter real work in the field. Many of our graduates find work at UBC Farm after our course, landscaping, small-farm management, or other organizations doing the good work.
A 40-hectare urban agro-ecology farm at your fingertips. Our unique relationship with the UBC Farm and Centre for Sustainable food systems provides a living model of an urban food system at the forefront of agro-ecology research, and the centre of Vancouver's food system. It hosts a 20 hectare second growth forest for use in our sustainable forestry module, a well-evolved orchard, and living examples of community-based farming in practice.
Traditional teachings with a twist. The world has changed since the 1970's when the Permaculture concept was developed. Lectures are based on traditional permaculture teachings from Bill Mollison and David Holmgren with added material that bring it up to date with today's challenges. Climate change, political permaculture, urban design, stream restoration are some of the topics we'll cover that bring this course into the 21st century.
A design course with a focus on design. We intend for graduates to leave our course with the capacity to design and install a permaculture design. With tutors from fields such as landscape architecture, urban planning, project management, natural building and agriculture we'll prepare you to work with a client, plan a design, communicate your ideas and plant (or build) it out upon completion.
Local action, global application. We're focused on the design and the doing, observing how things we do at home can make a real difference to the region and larger global community.
An intergenerational course for everyone. We attract a broad spectrum of intergenerational learners from undergraduate degrees, post-graduate study, pre, mid and post-career work. Our framework enables folks to let shine what they've got to offer and learn from other people's strengths in ways that traditional schooling often fails.
An urban PDC with all the rural trimmings. Most people in the world now live in the city. We'll explore how Permaculture can be applied on the patio, backyard, community garden and city to help contextualize it where Permaculture is needed most. We'll also take advantage of the rural system in action at University of British Columbia Farm, a 40 ha urban agro-forestry centre, and through OUR Ecovillage on Vancouver Island.
Small classes for great learning. We'll have no more than 20 students for the full-length PDC - providing a great space to learn from other students, the lead facilitator and expert guests.
Less paper, more learning. We avoid the information overload that often accompanies an intensive course by giving participants access to a wealth of digital resources they can use at their leisure following the course. Included in the course fee is access to our self-published Urban Agro-Ecology Design Guide e-book, a tool-kit of sorts for doing the good work. Further, the relationships built with guests and other participants will last a lifetime.
Work-life integration: The course runs for 15 days over three weeks leaving a little space to breathe and integrate teachings into your life. It also allows those with busy lives to attend to some home and work life while on course.
Pre-requisites and in-course requirements:
Prospective students should have at least a high-school diploma, be of good health, able to work outside in all weather and be inspired to learn. The course is demanding (emotionally, intellectually, physically and creatively) and some time out of class is necessary for students to complete assignments. An e-textbook has been developed for the course, which in addition to some key and relatively inexpensive design tools (markers, pens, stensil, tracing paper) are sufficient preparation for the course.
Certification Process:
Students are required to complete a group design project and actively participate in 90% of the course to obtain an internationally recognized Permaculture Design Certification (miss no more than two days).
We also support students who want academic credit through UBC Faculty of Land and Food Systems in a 4th-year, 3-credit elective course. Some extra tuition may be required pending whether you are enrolled in a Bachelor, Masters or Doctoral degree. Please get in touch if you are interested in this option.
Registration Process:
1) Early Bird UBC Student admission ($1000). $200 deposit "tickets" and balance due by 1st day of the course. Available on a first come first serve basis to four UBC students. UBC students are more than welcome to purchase "General community admission" deposit tickets at the regular price.
2) General Community admission ($1350). $200 deposit tickets and balance due by 1st day of course. Available until the course fills.
3) Teacher assistant: ($900). One ticket ($900) is available for a teaching assistant (a UBC student, staff, or faculty) interested in joining the course for a discounted rate. He/She will help with the set-up and take down of materials and have the opportunity to develop their leadership and teaching skills. Please email if you are interested with a CV and details on what you believe you'd bring to the course. Applications for the TA positon close Feb 2017.
The full course is limited to 20 students (Min enrollment: 12). The balance must be received by email money-transfer (to: consciousdesigncollective@gmail.com), by cash or cheque ON or BEFORE the first day of course. We'll be in touch on June 1st confirm you're still on board which you must respond to by June 10th so we can offer up spaces to those on the waiting list if needed. A more detailed schedule and access to our Permaculture library will be made available on the first day of class.
For any course related questions or concerns, please get in touch with a phone #, your name and good time to ring and I'll get in touch when I can.
Refund Policy:
Life sometimes gets in the way. If you contact us by May 28th, we will refund 50% of your deposit ($100). Unfortunately no refunds are available after the course begins.
We do our best to make the course socially and financially sustainable, now hosting the longest running PDC in the lower mainland. Please do let us know if you can't make it so we can find someone to fill the spot.
In the extremely unlikely event that the course does not fill to 12 students (never happened before), all students will receive a refund of their deposit and we'll do our best to connect too another course.
Discovery Guides and Special Guests: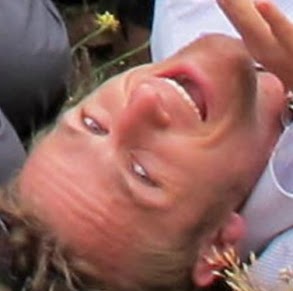 James Richardson, Earth Educator and Landscape Architect: James teaches landscape architecture, permaculture design, horticulture and mathematics in Canada and New Zealand. He has over a decade of teaching experience at secondary schools (Integrated and Rudolf Steiner schools) and universities, following two Bachelors degrees, a Masters degree and PhD in Ecology, Outdoor and Experiential Education, Landscape Architecture and Permaculture design. He completed a Biodynamic farming apprenticeship on Vancouver Island, Canada, his PDC and Natural Building Apprenticeship at OUR Ecovillage, Canada, and PDC teacher training with Cascadia Permaculture Institute, USA. He has coordinated and co-taught Permaculture workshops at OUR Ecovillage, B.C., Lost Valley Education Centre, OR, University of Northern British Columbia and University of Victoria and is currently a teacher of most things at Brookes, Shawnigan Lake IB World School. With a deep love affair with the theory and practice of permaculture design, he brings to the space a deep understanding of the art, science and practice of sustainability. (Web: www.consciousdesigncollective.com)
Special guests from the Vancouver bioregion will lead topics on plant selection, pollination and natural building and many more. They Include:
Brandon Bauer, Permaculture Ecologist: Brandon has been studying Permaculture for 16 years and is actively applying Permaculture on various sites on Salt Spring Island and abroad. Over the last 8 years he has participated in teaching Permaculture Design courses at O.U.R. Ecovillage, The Bullock Brother's Permaculture Homestead, UBC and at The Blue Raven Farm. (Web: www.permaculturebc.com)
Javan Kerby Bernakevitch, Regenerative Land Designer and Teacher: Versed in construction, natural building, environmental education, group facilitation and organic gardening, Javan offers a unique balance of content-focused education with student-centered learning. His recent work includes the food forest enhancement of Fernwood NRG Community Centre, the Vic West Food Security Association's Hereward Park Food Forest, consulting with BC's most experienced food forester Richard Walker, Michael Nichels's Seven Raven's Ecoforestry Farm, the creation of the Southern Vancouver Island Permablitz Network, designing and teaching for OUR Ecovillage producing students, bioregionally appropriate greywater and natural building systems. He works collaboratively with homesteaders, organizations and families to co-create regenerative landscapes and livelihoods. (https://allpointsdesign.ca/)
Lori Weidenhammer (Queen Bee), Community Pollonator and Bee Specialist: Lori is a performance-based artist/educator and author of the subtle art of pollination. She is intimate with flowering things and anything that rubs sholders with pollen be it a bee or otherwise and recent author of Victory Gardens for Bees, a DIY guide for savings bees in the city. (Web: http://beespeakersaijiki.blogspot.com/)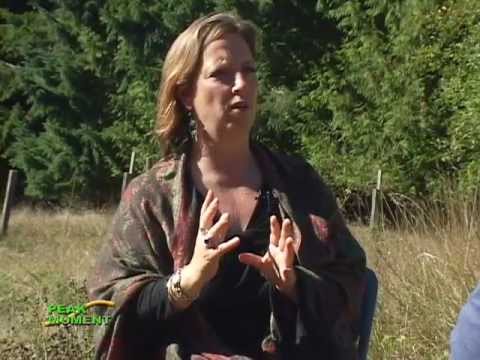 Brandy Gallagher, Community Governance Specialist: Brandy is a co-founder and Outreach Coordinator at OUR Ecovillage, a 30-acre demonstration of how to live in community and in the world in a sustainable way. Brandy has been engaging with the Permaculture world for many years and brings to the space a spacialty in Invisible Structures and Governance systems - those hidden and often unspoken rules of community that help us work together in a good way. (Web: www.ourecovillage.org)
Elke Cole, Natural Builder and Community Designer: Elke designs and builds natural homes to help people make their dreams a reality. With 20+ years of natural building experience and one of the pioneers who brought cob building back to North America, she is a wealth of knowledge and skill in the field of building homes "that love you back." (Web: https://elkecole.com/)
Patrick Jackson, Community Cultivator: Patrick is a gifted and committed community 'activist'- standing in the fire of human relationships, a communal work setting,and many roles in the organization bring out his skills for communcation, his sensitivity to people's energies and a very special way to integrate everything with full integrity. He is an exceptional leader in a circle, and is engaged in the role of body work and dance for building community.
We look forward to drawing, creating, building, consulting, dancing, weeding, growing, planting, eating and living, laughing and learning with you all soon!
Sincerely,
James Richardson.
Organizer of Permaculture Design Certification Course @ UBC Farm 2019