| | |
| --- | --- |
| Permaculture Design Certification Course | |
Event Details
Join us in the beautiful bluff country of Buffalo County Wisconsin for a Permaculture Design Certification Course June 24 to July 1, 2012, led by Wayne Weiseman.  You can read about the course, which was featured in a great article on permaculture in the New York Times.
In this hands-on course, you'll learn about sustainable food production, renewable energy, water harvesting, natural building, earthworks, animal husbandry and much more, all geared to give you the skills to practice Permaculture on any scale, from a city lot, to suburban yard to country homestead.
This course is rewarding and challenging for anyone from beginners to those with years of experience in sustainability, horticulture or environmental stewardship. Take it to deepen your understanding and appreciation for the environment and sustainability; forge a path to a career in sustainable food production; or to prepare for a post-carbon world.
Some PDC Course Highlights:
Comprehensive, holistic training presented by Wayne Weiseman, director of The Permaculture Project and certified by movement founder Bill Mollison

Permaculture principles related to sustainable living systems, food production, home design, eco-construction, energy conservation and generation, forest gardening, etc....

Dig in with a hands-on, design-build project on-site related to rain-water harvesting, irrigation, aquaculture and pond ecosystems 

Animal husbandry, including pastured poultry systems and sheep and cattle grazing using Holistic Management

Edible forest gardening including mushroom cultivation and medicinal herbs

Pre-course independent study and Webinars

Field trip to other area farms for plant walks and tour of monolithic dome home
The PDC Course is an internationally recognized 72-hour course of study with graduates earning their Permaculture Design Certificate at the course's conclusion.
Dates and more information:
When:June 24-July 1, 2012
Where: Crazy Rooster Farm, Buffalo County, Wisc. (2 hours from Minneapolis, 30 minutes from Eau Claire, 3 hours from Madison)
Call:Jeff, (six one two)-382-130 six
Lodging:
Students can choose to camp on the farm or stay in a nearby motel. 
Tuition 
SAVE $200    Early-bird Tuition:$1,300 (before April 22, 2012)
Early-bird students must secure their spot with a $200 non-refundable deposit by April 22. Balance is due in full by May 30.
Regular Tuition:$1,500 (after April 22, 2012)
Spouses and domestic partners are half price.
Students are invited to be our guests for mostly organic and local meals during the course at no extra cost.
 Go to www.crazyroosterfarm.com for more info on student work/study scholarships.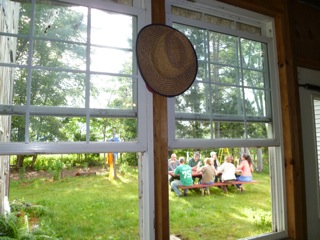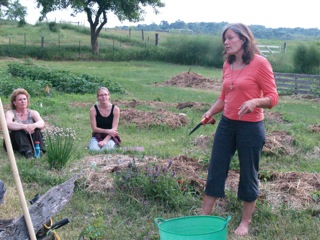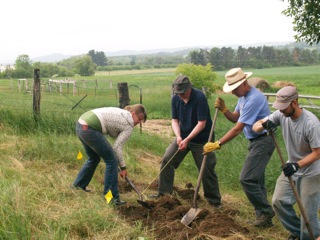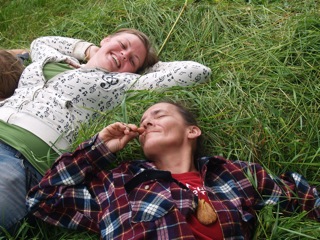 Where

Gilmanton, WI 54755


Organizer
Crazy Rooster Farm and Amish Telephone Booth
Permaculture Design Certification Course