Permaculture Design Certification Course Mexico 2015

Tuesday, February 16, 2016 at 9:00 AM

-

Saturday, February 27, 2016 at 12:30 PM (Indochina Time Vietnam Time)
Event Details
Permaculture Design Certification Course
In Tropical Paradise
February 16 - 27, 2015
Rancho Sol y Mar Education Center for Sustainable Living
Mayto, Mexico
* Take a Sunny Get Away this Winter
* Learn Hands-On Skills to Change the World!
* Get Your Permaculture Design Certification at an Eco-Destination Center in Tropical Paradise!
Course Summary
This Permaculture Design Certification Course builds on the standard 72-hour PDC curriculum with special attention on the design process, site assessment skills and personal sustainability.

Studying permaculture at Rancho Sol y Mar, a working sustainable ranch and retreat center, offers you the opportunity to learn from and interact with mature, existing regenerative living systems AND help design and build new systems using permaculture strategies and techniques. 
Course Description
This Permaculture Design Course will include the standard 72-hour permaculture design curriculum based upon the Mollison and Holmgren ideas and design philosophies published in The Permaculture Designer's Manual, as well as be a nourishing retreat and hands-on immersion experience of sustainable ecovillage living. 
In addition to the standard permaculture design certification curriculum, we recognize permaculture as an expanding, holistic design philosophy encompassing many fields. Accordingly, this permaculture design course will include and integrate additional content and activities such as nature awareness, indigenous wisdom, embodiment practices, inner work, group process, ecovillage design, hands-on, and more. With a focus on tending the inner, outer, and community landscapes... course participants will work with each other and local community residents on tangible design project scenarios to implement positive transformation within themselves and in the local community. For a more detailed description of the course click here.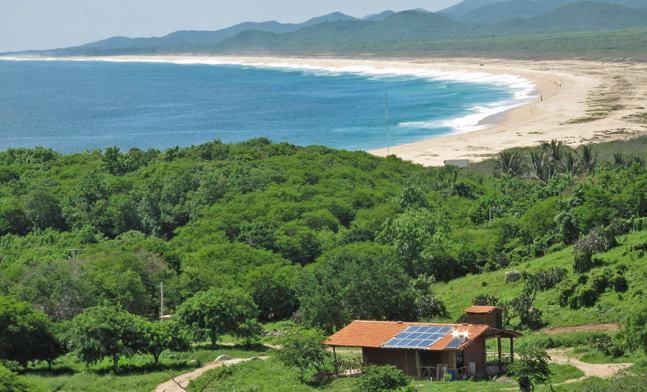 What You'll Get

The practicum of this course will be focused on the design and installation of a Perennial Food Forest and its supporting systems. Working with a design team, you will:
GAIN Design Skills & Strategies for any Climate Zone
LEARN Ecological Systems & Tools for Creating Sustainable Abundance
UNDERSTAND Patterns in Nature for Resilient Design
CREATE Food Forest Gardens & Agroforestry Systems
ACQUIRE SKILLS in Renewable Energy, Natural Building, Water Harvesting & Soil Building
NOURISH Yourself With Nutritious Meals, Yoga, & Nature Immersion
PARTICIPATE in animal husbandry (goats & chickens)
PRACTICE personal sustainable living skills to renew and replenish the earth.
EXPERIENCE Village, Community, Song & Ceremony
HANDS-ON Food Preservation, Fermentation, Cheese Making & Much More!
During Daily Breaks:
SWIM in the Ocean & look for Grey Whales
RELAX on the Beach
HIKE Beautiful Trails
RIDE Horses in the Jungle
ENJOY a Yoga or Meditation Class
EXPLORE the Tropical Gardens
SIESTA in a Hammock
EAT delicious meals, coconuts, and local tropical fruit
DINE in the Nearby Fishing Village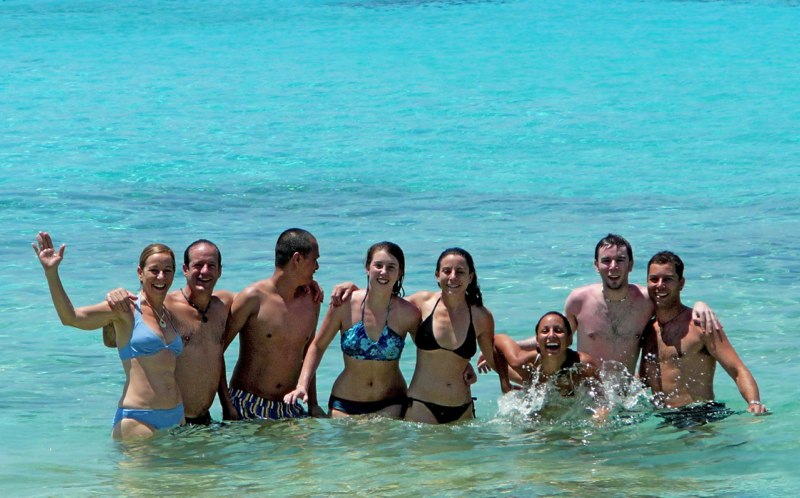 Extra-Curricular Activities:
Horseback riding in the Jungle

Guided Nature Walk with local herbalist

Boat trip with snorkeling and/or fishing

Day trip to the the renowned Puerto Vallarta Botanical Gardens

Help release of Baby Turtles into the Surf at Sunset!

 
More Information

For Question e-mail: mexicopdc@livingmandala.com or
Phone: (530) 918-8675 
Visit the Course website for More Information
When & Where

Rancho Sol y Mar

Mayto, Mexico
Vietnam

Tuesday, February 16, 2016 at 9:00 AM

-

Saturday, February 27, 2016 at 12:30 PM (Indochina Time Vietnam Time)
Add to my calendar
Organizer
Living Mandala
Living Mandala designs, facilitates and produces courses, workshops and events as well as offers consultation services that support personal, ecological and socially regenerative practices for green and holistic lifestyles. The mission of Living Mandala is to serve, empower, and promote holistic educators and organizations in order to increase awareness of their work, to create educational programs, to catalyze project activities that implement ecologically and socially regenerative practices of human beings living in greater harmony with each other and their environment. Grounded in the design science of Permaculture and Whole Systems Design, Living Mandala works with a triple bottom line of ethics and values: Care of the Earth, Care of People, and Return the Surplus. Living Mandala has co-produced over 75 courses workshops, and events the last 4 years from intensive three-week residential Permaculture & Ecovillage Design Certification Courses, weekend workshops, to larger conferences and events like the Harmony Festival Ecovillage, Financial Permaculture Summit, and others.
Permaculture Design Certification Course Mexico 2015