PerkinElmer Annual Open House -- Downers Grove, IL

Thursday, May 3, 2018 from 9:00 AM to 4:00 PM (CDT)
Event Details
PerkinElmer is innovating for the breakthroughs of tomorrow, today. We know that breakthroughs happen when the right instrumentation, data analytics, and insight meet. At our Open House, you'll gain all the information you need to operate your lab in the most cost effective and efficient way, while discovering how to prepare for current and future industry regulations. We will host featured presentations focused on the latest market trends and applications. Additionally, our experts will be available throughout the day to answer questions and give an in-depth look at our instruments, data analytics and services. Whether you are looking to maximize your current laboratory setup, or you need new solutions, our innovations are sure to bring new breakthroughs to your lab. 
Lunch will be included.
Attendees should please park on the upper deck of the parking garage or in the adjacent side lots.
Featured Presentations and Agenda:

Track 1
Track 2

Time

Arrivals, Coffee, Light breakfast

8:15-8:45 AM

Welcome Introduction

8:45-9:00 AM

"UV-Vis NIR Spectroscopy: Moving Beyond Cuvettes"

Aniket, PhD – PerkinElmer – Materials Characterization Field Application Scientist

"Argonne National Laboratory Cleanup Activities – An Historical Perspective"

Gary Griffin, PE – DOECAP Lab/TSDF Auditor – Argonne National Laboratory

9:00-9:45 AM

"The Analysis of Pesticides and Veterinary Drug Residues in Food by LC-MS/MS"

Emanuela Gionfriddo, PhD – Assistant Professor of Chemistry – University of Toledo

"ICP-OES/ICP-MS Flexibility and Productivity"

Sam Youssef – PerkinElmer – Inorganic Analysis Field Application Scientist

9:45-10:30 AM

Break

10:30-10:45 AM

"Techniques For Faster GC Analysis"

Alan Gallaspy – PerkinElmer – Gas Chromatography Field Application Scientist

"Quantitative Analysis by FTIR – Moving Beyond Material ID"

Ryan Smith, PhD – PerkinElmer - Materials Characterization Field Application Scientist

10:45-11:30 AM

"New Advancements in Life Science Technologies"

Bruce Thompson, Jr. – PerkinElmer – Senior Sales Specialist - Detection and Reagents

"Atomic Absorption – Cost Effective Solutions for Metals Determinations"

Ruth Wolf, PhD – PerkinElmer – Inorganic Ananlysis Field Application Scientist

11:30 -12:15 PM

Lunch

12:15-1:15 PM

"Fast and Facile Solvent Analysis: SPME Headspace Utilizing a Field Portable Gas Chromatograph Mass Spectrometer"

Alan Gallaspy – PerkinElmer – Gas Chromatography Field Application Scientist

 

"The Infrared Microscope as a Process Troubleshooting Tool"

Ryan Smith, PhD – PerkinElmer – Materials Characterization Field Application Scientist

 

1:15-2:00 PM

"LC-MS/MS Strategies to Support Recent Changes in Vitamin D Food Labeling Requirements in Challenging Matrices"

Yang Zhou, PhD – Senior Scientist – Eurofins Scientific, Inc

"Nanoparticle and Single Cell ICP-MS"

Ruth Wolf, PhD – PerkinElmer – Inorganic Analysis Field Application Scientist

2:00-2:45 PM

"Differential Scanning Calorimetry (DSC): Instrument Design and Applications"

Aniket, PhD – PerkinElmer – Field Application Scientist – Materials Characterization

"Metallurgical Applications of ICP-OES – Implementing MSF - Multicomponent Spectral Fitting"

Sam Youssef, PerkinElmer – Inorganic Analysis Field Application Scientist

2:45-3:30 PM

"Back to Basics: Fundamentals of ICP-OES/ICP-MS and Troubleshooting"

Ruth Wolf, PhD – PerkinElmer – Inorganic Analysis Field Application Scientist

3:30-4:00 PM

Laboratories will remain open – Application Scientists/Sales personnel available

4:00-5:00 PM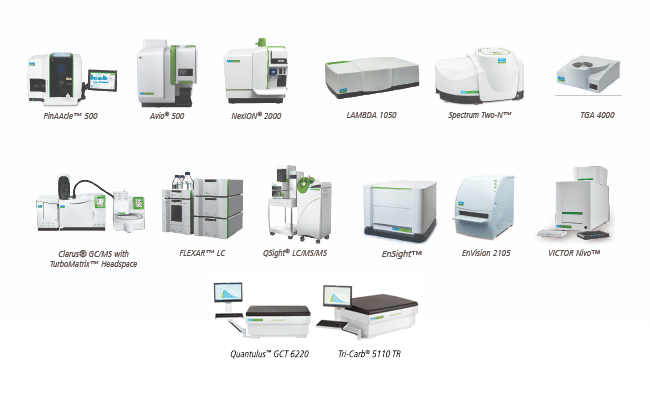 Save This Event
When & Where

PerkinElmer Technical Center
2651 Warrenville Rd
Suite 100
Downers Grove, IL 60515


Thursday, May 3, 2018 from 9:00 AM to 4:00 PM (CDT)
Add to my calendar
PerkinElmer Annual Open House -- Downers Grove, IL