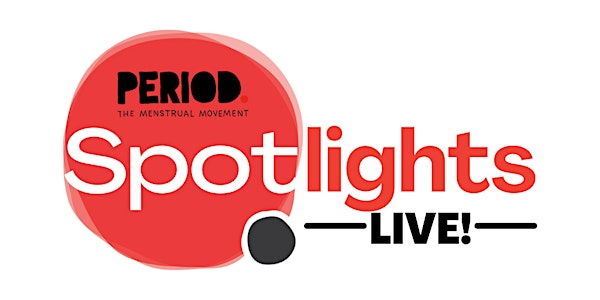 PERIOD Spotlights LIVE: Inclusive Sex Ed - Intersex People and Periods
Join PERIOD in collaboration with the Intersex Justice Project to discuss the experience of Intersex People and periods.
About this event
In honor of Women's History Month, PERIOD, in collaboration with the Intersex Justice Project, present an important conversation about Inclusive Sex Ed - Intersex People and periods. This will be a live panel discussion.
This is a free event, as we believe this is an important conversation to share with our community. To help sustain efforts like these, we ask for a suggestion donation of $15.00 to PERIOD. Thank you in advance for being a part of this conversation and movement. We look forward to having you join us!
Join Zoom Meeting: https://us02web.zoom.us/j/85218267431
Meeting ID: 852 1826 7431
Panelists:
Nick Manchester, he/him/they/them. Nick is an Intersex activist who also happens to be non-binary, transgender, gay, and a published author who writes on the intricacies of being all of these while Christian. He grew up in a variety of towns and states, as his family moved frequently, and currently resides in Colorado. If he was forced to say some place as his home, he'd probably pick Narnia or Middle Earth. His works can be found in Otherwise Christian volumes 1, 2, and soon to be 3, as well as The Spectrum of Sex.
Mari Wrobi, they/them/theirs. Mari is a QTPOC and LGBTQIA+ advocate born and raised in Sacramento, California. They currently work full-time at the first and only shelter for LGBTQ+ youth experiencing homelessness in Sacramento; are an intersex rights advocate and educator with interACT: Advocates for Intersex Youth; and are an artist, photographer, and graphic designer who focuses on creating art that is 100% queer.
Yezenia León Mezu (no pronouns). Yezenia is a Black-indigenous fat queer Inter*Femme, born in Colombia, based in Berlin. Yezenia holds an BA Bachelor's degree in Spanish Literature and Linguistics and Religious Studies. Working in the educational field as an educational coordinator, they focused on Black radical and intersectional approaches as body and fat politics, theology of the Black queer body and empowerment of the youth. They currently work part-time in the Inter*Project at TransInterQueer Berlin.
Crystal Hendricks, She. Crystal is currently involved in various intersex related activities in South Africa. She serves as the Chairperson of Intersex South Africa. Crystal is also an advisory board member for the Intersex Human Right Fund. As a Black Intersex person, Crystal believes it is essential that the voices of intersex people be heard, and works to ensure that intersex people themselves are centred in conversations and decisions on issues that have a direct impact on their lived experiences. Crystal was part of a group of Intersex Activist that in 2017 took Intersex South Africa (ISSA) out of its dormancy. Crystal is a passionate community servant with the ability to motivate and inspire individuals in identifying their potential to continue and share this passion to serve others.
Moderator:
Sean Saifa Wall, he/him, Co-Founder and Strategist, Intersex Justice Project
This Spotlight will be recorded and will be available within 1-2 weeks of the recording on PERIOD's communication platforms. We invite you to view any of our other recorded spotlight conversations on PERIOD's YouTube channel at videos.period.org.
Stay connected on our social media @periodmovement and @intersexjusticeproject