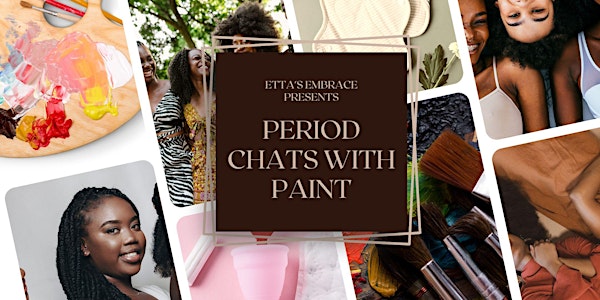 Period Chats with Paint! | DC Doula
Grab a glass of wine, a paint brush, and a ceramic and have a conversation with Doula Esthanette about periods!
When and where
Location
Wine and Organic 5712-14 Connecticut Ave NW Washington, DC 20015
About this event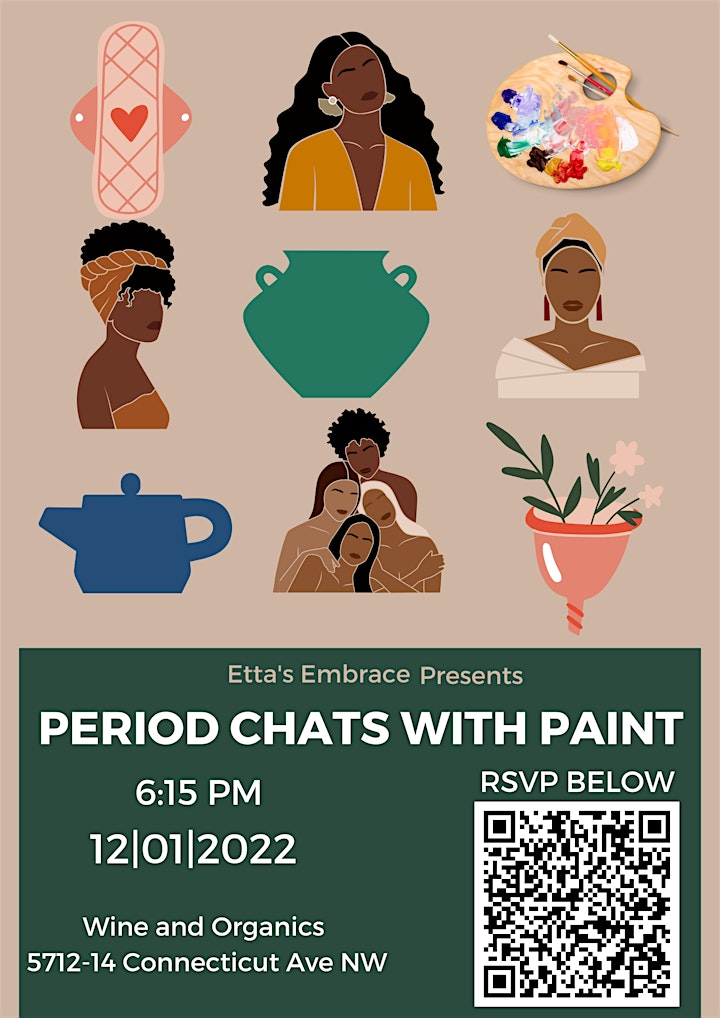 When was the last time you talked about your period with someone who wanted to hear about your experience? Have you ever wanted to talk to someone? Now here is your opportunity to be in a space of other people who menstruate who are open to listening. Let's grab a glass of wine, a paintbrush, and a ceramic* and have a conversation about our periods!
Hosted by Doula Esthanette, during this workshop, you will engage in discussions about:
Techniques for coping with your period
How people who menstruate can be impacted by sales prices
How to have a conversation about your period with your provider
Saving money on period supplies
* ceramic sold separately
Medical Advice Disclaimer:
This workshop does not provide medical advice. The information, including but not limited to, text, graphics, images, and other material shared during this workshop are for informational purposes only. No material shared at this workshop is intended to be a substitute for professional medical advice, diagnosis or treatment. Always seek the advice of your physician or other qualified health care provider with any questions you may have regarding a medical condition or treatment and before undertaking a new health care regimen, and never disregard professional medial advice or delay in seeking it because of something you heard in this workshop.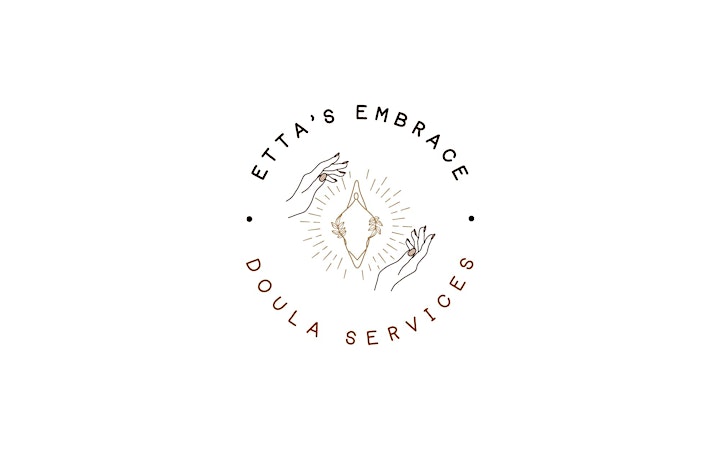 Etta's Embrace workshops aim to be non-judgmental, educational, and liberating environments for people who menstruate, and the people that support them to promote holistic care.
Etta's Embrace LLC is dedicated to liberating people who menstruate with evidence-based information about their bodies. We aim for everyone to be active participants in their care and make informed decisions.
Stay in the know about upcoming workshops!