Perinatal Support Specialist Training

Monday, June 10, 2013 at 8:30 AM

-

Monday, July 8, 2013 at 5:30 PM (PDT)
Event Details
Perinatal Support Specialist Training and Certification Program

For persons interested in obtaining training in Lactation Counseling, Childbirth Education and Doula/Labor Support. A two-part, 36-hour, 5 day course in lactation support and childbirth education for maternal-infant health workers. Certfication as a Perinatal Support Specialist (CPSS) offered upon completion of requirements.  Graduates of this course will be qualified to participate in a Community-Based Doula Program serving low-income women receiving care at Medi-Cal clinics throughout Los Angeles.
This course may be taken as a full 36-hour training or as a
Part I or Part II Course.
PART II ONLY HAS BEEN RE-OPENED FOR REGISTRATION, AT $100 OFF OF TUITION  UNTIL 7/19. AFTER 7/19 TUITION WILL BE BACK UP TO $200 PER PERSON.
FINAL REGISTRATION DATE JUNE 26.
IMPORTANT NOTE TO ALL ATTENDEES:
Due to a scheduling conflict with the venue,  the first class ONLY has been moved to a new location. The time of the class has also changed.
Class session #1 ONLY on Monday, July 10th, has been moved to the following location:
MATERNAL CHILD HEALTH ACCESS
1111 W. 6th Street - 3rd Floor Conference Room
Los Angeles, CA 90017
Time of Class: 9:00 am to 5:00 pm

Parking is $6.00 and lot is behind the building, accessible from South Lucas or Bixel streets
Registration Options:

Full Course: Perinatal Support Specialist Training & Certification

5 Mondays, June 10, 17, 24 & July 1, 8, 2013
8:30 am - 5:30 pm

Part One: Breastfeeding Peer Counseling & Certification

3 Mondays, June 10, 17 & 24, 2013
8:30 am - 5:30 pm

Part Two: Childbirth Education & Labor Support
2 Mondays, July 1 & 8, 2013
8:30 am to 5:30 pm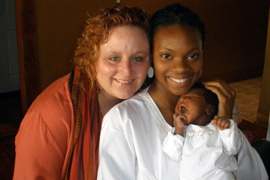 About the Course
This course will help maternal- infant health workers to promote mother-baby friendly care and become advocates for their pregnant & postpartum clients. Emphasis is on addressing ethnic health disparities and the impact of childbirth practices on birth outcomes. The goal is to help participants empower mothers to be informed decision makers and develop confidence for normal birthing and to breastfeed exclusively. Graduates of this course will be eligible to participate in a Community-Based Doula Program in Los Angeles serving low-income mothers receiving care at Medi-Cal clinics.
Program Goal
This course will help achieve program objectives for maternal-infant health including lowering rates of prematurity, infant mortality, maternal mortality and cesarean section among clients. In addition, we will launch a Community-Based Doula Program with graduates of this course who will work with hospitals, public health departments, clinics and community-based organizations in Los Angeles serving low-income pregnant and postpartum mothers.
Course Format and Content
This two part, 5-day, 36-hour intensive course provides education on the basics of childbirth education and lactation support. Course may be taken as a 5-day course, or Part I (Breastfeeding Peer Counseling) or Part II (Childbirth Education) may be taken alone.
Full Course (Part I & II ) —5 Days. 36 Hours
Part I—3 Days, 20 Hours. Breastfeeding Peer Counseling*
Part II —2 Days, 16 Hours. Supporting Informed Choices in Childbirth*
*If you wish to take Part I or Part II alone, please contact us for details
Who Should Attend?
Perinatal health workers, prenatal medical assistants, perinatal home visitors & case managers, parent coaches, mother-mentors,  promatoras de salud perinatal,  community perinatal health promoters, aspiring doulas, aspiring childbirth educators,  aspiring midwives, aspiring maternity nurses and aspiring  lactation consultants, student nurses, medical students with interest in obstetrics and pediatrics. No prior experience needed. 
CEUs
36 BRN and CHES CEUs are pending.

Benefits of Doula Support
Doula support ( professional labor companion support)  is associated with fewer cesarean sections, decreased rates of induction and pain medication use, shorter labors, and decreased postpartum depression and improved maternal-infant interaction and breastfeeding initiation. according to studies by Kennell and Klaus and others.
About Community-Based Doulas
Community-based doulas provide an expanded role than traditional doulas whose focus historically has been to provide support during labor and immediate postpartum. Community-based doulas work with women throughout pregnancy as well as the birth process and immediate postpartum. In this expanded role they are community health promoters with in-depth knowledge of pregnancy, childbirth and breastfeeding. As caring and trusted companions, they provide social support to reduce stressors associated with preterm labor, support health behavior change in their clients and provide health education information to help optimize empowerment through childbirth and successful breastfeeding.
FAQs
Is this a Doula certification course?
No. After  this course, graduates will be  have the opportunity to meet requirements to become a Certified Perinatal Support Specialist (CPSS), accredited by The Association for Wholistic Maternal and Newborn Health (a 501 c3 non-profit organization). They will be invited to participate in our Community-Based Doula Program, working with low-income mothers on Medi-Cal receiving care at local clinics and CPSP doctor's offices.  Some people  may not wish to become a labor doula, but will instead use their training in the course of their employment as a perinatal health worker, case manager,  promatora, home visitor,  prenatal  medical assistant, parent coach, etc.  Persons wishing to become a Certified Doula should contact the following national organizations which train labor and postpartum doulas. They are:
Doulas of North America  (DONA)  - Find a local instructor
Childbirth and Postpartum Association (CAPPA) -  Birth Doula or  Postpartum Doula
Do I need to be a Certified Doula or have taken a Doula training to take this training?
No. This course provides information not found in Doula courses, and is designed to give doulas  public health perspectives on maternal-infant health, who want to work with disadvantaged women from communities of color where health disparities are greatest, special populations such as teen mothers, incarcerated women, etc. However, if being a Certified Doula is important to you, then we encourage you to take a Certified Doula training prior to or after this course.
Is this a Childbirth Educator Certification Course?
No. This course is designed to give maternal infant health workers (case managers, prenatal medical assistant, home visitors, outreach workers, perinatal health workers, parent coaches), skills and knowledge to provide  pregnant and postpartum women with information about childbirth including: the physiology and anatomy of pregnancy and birth, and to promote informed decision making and the normalcy of birth, and to promote a shared model of responsibility between caregiver and patient in a clinical setting, one-on-one in the course of providing prenatal care. We encourage those who want to become a Certified Childbirth Educator to do so through the following organizations:
Is this a Lactation Educator Certification Course?
No. Part I of this course is a Breastfeeding Peer Counselor Training. The knowledge gained in this course will enable graduates to provide lactation support to women and to promote breastfeeding in  communities where breastfeeding rates are lowest. The content of this course  is equivalent to a Lactation Educator course. Graduates of this course may wish to go onto become a Certified Lactation Educator. We encourage you to attend a Lactation Educator course through CAPPA or another organization.
Objectives for maternal-infant health are impacted by childbirth practices. In spite of spending far more money per capita on maternity and newborn care than any other country, the United States falls behind most industrialized countries in perinatal morbidity and mortality, and maternal mortality is four times greater for African-American women than for Euro-American women;

Midwives attend the vast majority of births in those industrialized countries with the best perinatal outcomes, yet in the United States, midwives are the principal attendants at only a small percentage of births;

Current maternity and newborn practices that contribute to high costs and inferior outcomes include the inappropriate application of technology and routine procedures that are not based on scientific evidence;

Increased dependence on technology has diminished confidence in women's innate ability to give birth without intervention;

The integrity of the mother-child relationship, which begins in pregnancy, is compromised by the obstetrical treatment of mother and baby as if they were separate units with conflicting needs;

Although breastfeeding has been scientifically shown to provide optimum health, nutritional, and developmental benefits to newborns and their mothers, only a fraction of U.S. mothers are fully breastfeeding their babies by the age of six weeks. Increasing breastfeeding initiation and duration in the United States is one of the Healthy People 2020 objectives for the public's health. Breastfeeding has numerous benefits for mothers and children including lowering rates of infant mortality and morbidity, enhances bonding between mother and infant, and decreases women's risk of breast, cervical and uterine cancer. -From the preamble to the MFCI  by CIMS.
Individuals:  $425.00 Deadline: 6/6/13
Early Bird Rate: $450.00 Deadline: 5/1/13
Group Discount: $300.00 (4+ persons registering together). Deadline: 6/6/13
Tuition includes continental breakfast, CEUs, and materials.
Part I or  Part II may be taken as stand alone courses. Part I only is $400.00 per person. Part II only is $200.00 per person.
Payment plans are available. Contact us for details.
One work-study scholarship is available for a  low-income women of Hispanic/Latino, African-American, Asian or Asian Pacific Islander backgrounds with linguistic capability in Spanish or Asian languages living in targeted areas of Los Angeles County who are willing to work as Community-Based, Volunteer Doula after the course offering prenatal, labor and postpartum support to pregnant women who are  low-income receiving services at Medi-Cal clinics. Contact is for details and to apply.
Materials for Course
The Breastfeeding Answer Book  Price: $55.95, available from Le Leche League online bookstore at http://store.llli.org/public/profile/92 (Not required but highly recommended; can be purchased by participants before the course and is not included in the fee).
See What You Read Manuals: "Understanding Birth", "New Mother and Baby Care" and "Better  Breastfeeding"  and "Pregnancy Nutrition"  available from Injoy Videos (Provided by instructor; included in fee).
 Plus
Student Manual (provided by Instructor).
By the end of this course, case managers/home visitors will be able to:
 Describe the etiology of prematurity, low birth weight, infant and maternal mortality within the context of health inequities and disparities.
Describe the causes and consequences of premature birth, warning signs for preterm labor, and identify which clients are at higher risk for prematurity.
Discuss nutritional guidelines for pregnant women.
Describe common discomforts of pregnancy and comfort strategies.
Describe how the body works in labor and birth.
Identify the female reproductive anatomy involved in the childbirth process.
Describe three ways labor can begin.
Describe the stages and phases of labor and birth.
Describe the Four Ps of Labor: The Power, The Passage, The Passenger and Psyche.
Describe how to time contractions and when clients should go to the hospital.
Describe normal newborn appearance and behavior
Describe the benefits of "Kangaroo Care" and discuss how to help families practice this technique.
Describe the physical and emotional needs of The Postpartum Family and the role of the home visitor.
Describe and demonstrate three ways women can cope with labor and delivery.
Describe and demonstrate three ways partners can provide support to women in labor and delivery.
Define and Discuss "Physiological Childbirth"
Discuss how to help clients cultivate trust in birth and gain confidence for labor, birth and early motherhood.
Describe the enervation of the uterine muscles and how laboring women can break the Fear-Pain-Tension cycle to trust and open to labor and birth.
Compare and contrast three characteristics of the medical and wholistic models of childbirth.
Describe the essential components of Informed Consent and Refusal in Maternity Care and describe the importance of maternal decision-making.
Describe the "Domino Effect of Medical Interventions"
Demonstrate skills to help clients identify their values and needs for childbirth.
Discuss six questions clients can ask before accepting or declining medical procedures.
Describe advantages and disadvantages of three medical procedures for labor and birth on woman, labor and baby.
Discuss Advantages and Disadvantages of Newborn Medical Procedures
Identify questions clients can ask before accepting or declining medical procedures.
Discuss guidelines to help clients communicate with medical providers.
Utilize a tool to help clients identify their personal preferences for pain medication in labor.
Describe three indications for cesarean birth, options for cesarean surgery, ways women can reduce chances of a cesarean, and describe the benefits of Vaginal Birth After Cesarean.
Discuss the purpose of and helping clients create a "Birth Plan" and give them skills to communicate their preferences with their health care providers.
Describe four benefits of breastfeeding to mothers and infants.
Discuss three nutritional components of breast milk.
Identify breast anatomy and describe the physiology of breastfeeding.
Describe three barriers that confront breastfeeding mothers.
Describe how to support mothers in biological nurturing of their newborns.
Explain basic breastfeeding management.
Demonstrate techniques for supporting breastfeeding, including the laid back position and baby-led breastfeeding.
Provide three resources for breastfeeding mothers.
Demonstrate Cultural Awareness when working with clients from diverse cultural backgrounds.
Demonstrate awareness of Motivational interviewing and the Three Step Strategy when counseling clients.
Discuss common cultural biases and differences and their impact upon the counselor-client relationship.
Demonstrate the Three Step Strategy for communication.
Describe three benefits of breastfeeding to infants and mothers.
Describe the importance of father's support in breastfeeding success and describe two ways to involve fathers in supporting the breastfeeding dyad.
Describe the barriers that confront breastfeeding mothers.
Describe the nutritional components of breastmilk and their purpose.
Describe the phases and types of breastmilk and their purpose.
Identify the anatomical structures of the lactating breast.
Describe the role of hormones in the physiology of breastfeeding.
Describe basic breastfeeding management.
Discuss how to support Biological Nurturing and Baby Self-Attachment
Describe four problems encountered by breastfeeding mothers and four remedies for these problems.
Demonstrate pumping and storage of breastmilk and describe safe milk handling guidelines.
Describe three special situations that may inhibit breastfeeding and describe three ways to support breastfeeding mother
Describe Pre and Interconception Health
Describe the principals of Perinatal Nutrition.
PART ONE: BREASTFEEDING PEER COUNSELING – June 10, 17, 24, 2013 – 8:30 am to 5:30 pm

DAY ONE – June 10, 2013

Note: The location  of the June 10th class has been changed to Maternal Child Health Access, 1111 W. 6th Street, Los Angeles, CA 90017 in the 3rd Floor Conference Room.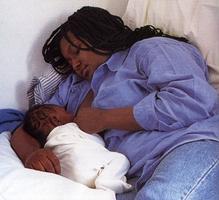 Introduction and Overview
In this module, participants will have a chance to introduce themselves and state their goals for taking the course.
Core competencies and course learner objectives of Breastfeeding Peer Counselors will be discussed. Also the certification requirements will be discussed.
Sociological and Anthropological Perspectives
In this module, the predisposing factors (women's attitudes, beliefs, knowledge), enabling factors (issues of access, affordability and availability/marketing of artificial breastmilk) and reinforcing factors (lack of family and health professional support) that hinder rather than help a woman's choice to breastfeed are explored.
The Socio-Ecological Framework guides the discussion; macro level influences (such as the media and community) and micro level influences (family and medical professionals) are discussed, with particular focus on low-income populations.
Then the discussion focuses on approaches to promoting breastfeeding. Examples from macro level (enabling) factors such as The Lactation Accommodation Laws, Baby-Friendly Hospital Initiative and the International Ban on Breastmilk Substitutes are discussed. In addition micro-level strategies such as breastfeeding counselors and social support influences are discussed.
Barriers to Breastfeeding
Why Women Don't Breastfeed – Socioecological & Cultural Perspectives
Helping Women Choose Breastfeeding
Breastfeeding Promotion Initiatives           
Cross Cultural Awareness

In this module, culture is defined as a "set of beliefs, assumptions, and values widely shared by a group that structures behavior from birth to death".
The challenge of providing assistance to people of different cultures than one's own is discussed. This module will increase awareness and provide information for counseling people of different beliefs, customs, and behaviors as related to diet, health practices (including breastfeeding), communication and decision making.
Cross Cultural Communication

While knowledge about cultural practices can be interesting, what is more important is awareness, respect and acceptance of the client's cultural beliefs and practices as equally valid as one's own. This respect and awareness is important when providing cross-cultural counseling. Guidelines and strategies for communicating across cultures will be given
Communication Skills
In this module, participants will learn about "active listening" as a distinct way of listening from "social listening". They will also learn a counseling technique called "The Three Step Strategy", and will be evaluated on their skill to perform the communication skill.
Fathers Supporting Breastfeeding
In this module, participants will learn that more influential than health professionals, fathers of the baby play a significant role in the woman's choice to breastfeed. In certain cultures, the grandmother of the baby is equally as important. Therefore, special focus should be made on fathers and grandmothers when counselors are encouraging the choice to breastfeed or maintain breastfeeding.
DAY TWO – June 17, 2013

Benefits of Breastfeeding
In this module, the numerous benefits of breastfeeding are discussed including:
Benefits to Babies
Benefits to Mothers
Benefits to Fathers and Grandmothers
Benefits to Society
Anatomy and Physiology of Lactation
Peer counselors need a working knowledge of how milk is made and how it is transported to the baby's mouth. The anatomical structures of the breast are identified, their function is discussed, the milk flow response is discussed and the mechanism of hormones of lactation, oxytocin and prolactin, are discussed.
Stages of Breastmilk
In this module, the counselors will learn that breastmilk goes through various stages during a single feed: the importance of duration of feeding sessions will be discussed in terms of increasing milk supply and also providing adequate nutrients to baby.
Types of Breastmilk
In this module, peer counselors will learn the various types of breastmilk and how the breastmilk changes to met the growing baby's needs; and the special needs of a baby born prematurely.
Composition of Breastmilk
In this module, peer counselors will learn about the nutritional components of breastmilk and gain an understanding of why breastmilk is so ideally suited to the needs of human infants. Nutritional components are discussed in detail and their function in baby's growth and development are highlighted.
Myths and Realities of Breastfeeding
In this module, myths and realities of breastfeeding are discussed, so that the counselors will be equipped to address specific misperceptions or incorrect information, which their counselees have.  Culturally specific myths may be elicited from the group.
Getting Moms Started: Technique
In this module, practical tips on helping mothers get off to a good start are given.   Biological Nurturing (TM by Susanne Colson) will be described as well as baby-led self-attachment is also discussed, and a video will be shown.
Five positions for breastfeeding are demonstrated – cradle hold, football/ clutch, side-lying, Australian/laid back position  hold and cross-cradle hold. Tips on which hold is best for special situation such as mothers who have had a cesarean section, or mothers with inverted nipples are discussed.
Participants will pair up and each will demonstrate each position and hands-on methods of support.
Preparing to Breastfeed
In this module, preparations for breastfeeding are discussed. Tips for preparing to breastfeed during theprenatal, birth and immediate postpartum period are given. Tips on how the peer counselor can support a mother in the postpartum period and engage her family support for breastfeeding are described. Tips for getting support for breastfeeding at the hospital are discussed with emphasis on the baby-friendly recommendations.
Making Breastfeeding Work: Problems & Solutions
In this module, common problems of breastfeeding are addressed such as cracked nipples, engorgement, low milk supply and breast-infection. Solutions for coping with problems are discussed.
Supplies for special support are discussed and demonstrated – shells, shields, lanolin crème, supplemental nursing systems, etc.
Dealing with Mother-Infant Separations
In this module, counselors will learn about supporting mothers who must return to work or school to continue breastfeeding.
Pumping and storage of breastmilk is discussed. Types of pumps are discussed and shown.
Safe milk handling guidelines are given and the use of milk banks are discussed.
Making Breastfeeding Work: Understanding Infant-Toddler Needs
In this module, common issues of the growing and strategies for coping with them are discussed. Many problems a new mother may have parenting a baby may be attributed to breastfeeding, when in fact, they are the normal adjustments that must be made as a baby grows and develops. These include:
Fussy baby
Nighttime nursing
Starting solids
Teething and biting
Nursing strikes
Separation anxiety
Setting limits
Nursing Toddlers and Tandem
Weaning
DAY THREE – June 24, 2013

Attachment Parenting Philosophy

In this module, counselors will learn about an approach to parenting, which promotes secure mother-infant attachment and optimizes brain development, called "Attachment Parenting". Cultural differences in parenting will be discussed. Parenting practices such as baby wearing, and co-sleeping will be described and demonstrated.
Breastfeeding and SIDS Prevention

In this module, two approaches to prevention of Sudden Infant Death Syndrome (SIDS) are discussed. The American Academy of Pediatrics approach – "Back to Sleep" Campaign and the research of McKenna and McDade, which reassures parents that co-sleeping practices may be beneficial— are discussed.
Dr. William Sears discussion of the physiological benefits of breastfeeding and maternal-infant co-sleeping are discussed; breathing harmony, temperature regulation, etc.
Safe co-sleeping practices are described.
 Kangaroo Mothercare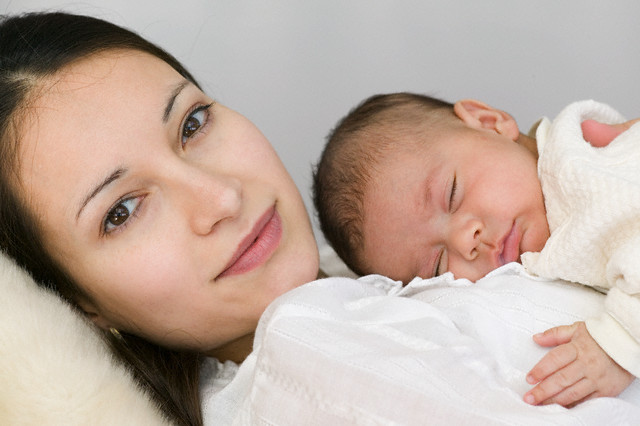 In this module, Dr. Nils Bergman's discussion on the importance of kangaroo mother care is explored. Bergman's concept of a natural habitat for human infants is described, and the "Kangawrap Shirt" is described. The mechanism of physiological regulation of premature infants by close proximity to the mother's chest is explored.
Contaminants in Breastmilk
Hormonal birth control, nicotine, environmental pollutants and other toxins will be discussed and safety guidelines will be given.
Metabolic Disorders of the Newborn and Hospitalizations
In this module,  we discuss the impact of metabolic disorders on breastfeeding. Jaundice and Hypoglycemia as well as Phenylketonuria and Galactosemia are described and discussed. Guidelines for establishing and maintaining breastfeeding when a baby has these conditions are described.
Information on how breastfeeding can be maintained despite illness or hospitalization of mother or infant and medications an breastfeeding are discussed.
Ways the counselor can support mothers to continue breastfeeding in these circumstances are described.
Breastfeeding In Special Situations: The Premature Baby
In this module, breastfeeding of the premature baby is discussed. The emphasis is on encouraging breastfeeding or expressing breastmilk for babies born too soon.
Many counselors will not be working with premature babies but it is important for the counselor to encourage the woman to breastfeed or pump and give her information and resources on breastfeeding the premature infant, Kangaroo Care, and how to navigate the NICU.
Breastfeeding In Special Situations: Twins and Multiples
Discussion of when to breastfeed multiples, positioning of two babies at the breast, offering support and feeding options are discussed.
Breastfeeding In Special Situations: HIV and AIDS
In this module, the controversial subject of whether a mother with HIV or AIDS should breastfeed is discussed.
The benefits of breastmilk and the risk of HIV transmission in breastmilk are compared.
The American Academy of Pediatrics (AAP) guidelines for US populations are contrasted to the WHO/UNICEF guidelines for lesser-developed regions where AIDS is endemic are made.
Challenges to the WHO ban on the international marketing of breastmilk substitutes in the wake of the AIDS crisis are discussed.
Breastfeeding In Special Situations: Birth Interventions
Discussion of obstetrical interventions such as pain medication, vacuum extraction and cesarean section on breastfeeding are discussed. Guidelines for mitigating the impact of these interventions are given.
Breastfeeding In Special Situations: Adoptive Nursing and Relcatation
This module provides a discussion of relactation (restarting breastfeeding after a period of abstinence) and adoptive nursing. Supplemental Nursing Systems (SNS) and other artificial feeding methods are reviewed.
Breastfeeding In Special Situations: Wet or Shared Nursing
This module explores the controversial practice of shared nursing and the re-emergence of wet-nursing as a profession. A discussion where participants will get to voice their views on the subject is encouraged. Public health guidelines are given.
Lessons from the Field (optional)

A panel of counselors and clients will discuss their experiences in a question and answer format.
PART TWO: SUPPORTING INFORMED CHOICES IN CHILDBIRTH – CHILDBIRTH EDUCATION & LABOR SUPPORT TRAINING FOR MATERNAL INFANT HEALTH WORKERS  & PERINATAL NUTRITION & PRE AND INTERCONCEPTION HEALTH EDUCATION-July 1 & July 8,  2013 – 8:30 am to 5:30 pm

DAY ONE   – July 1, 2013
Morning Session: Public Health Perspectives on Maternal-Infant Health and Helping Clients Understand the Birth Process and Postpartum Period
This class focuses on the public health perspectives on Maternal-Infant Health using The Lifecourse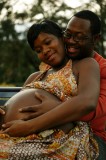 Model. Also discussion on how the medical management of pregnancy and childbirth are impacting health disparities and poor health outcomes for mothers and infants. It will also address the anatomy and physiology of labor and birth and describes when clients should go to the hospital. Also discussed are the physical and emotional needs of the postpartum period.
Counseling for Change: Motivational Interviewing and Stages of Change Model
In this session, participants will learn about the Transteoretical Model for changing health behaviors, and also motivational interviewing techniques for helping clients make healthy lifestyle changes and choices.
Afternoon Session: Helping Clients Cope with Labor
This class focuses on how to support clients in trusting the natural physiological process of labor. Participants will also learn about methods and techniques that can be used to cope with labor, the birth partner's role in providing comfort measures, and the role of the Doula and Perinatal Worker in reducing rates of cesarean section and improving breastfeeding initiation.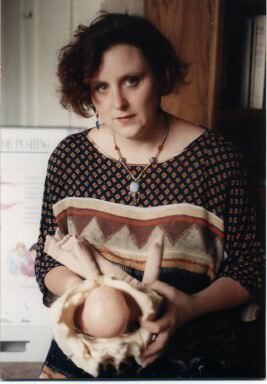 DAY TWO – July 8, 2013

Morning Session: Helping Clients Make Informed Choices
In this session, we will compare the medical and holistic models of maternity care and learn about the essential components of Informed Consent and Refusal in maternity care. Discussion about the reasons for the disparities in maternal mortality, infant mortality, prematurity and cesarean section, which are a result of the medical management of pregnancy and childbirth are explored. Ways in which maternal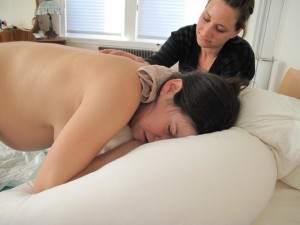 infant advocates can help reduce risks and empower clients with information are discussed. Advantages and disadvantages of medical procedures and their effects on woman, baby and labor are described, so as to help the Case Manager/Home Visitor to support clients in making informed childbirth choices based on knowledge of risks, benefits and alternatives. We will discuss the ways perinatal workers can help reduce cesarean section, prematurity, low birth weight, maternal and infant morbidity and mortality and increase breastfeeding initiation and duration among their clients. Discussion of The Mother-Friendly Childbirth Initiative (MFCI) as a framework for policy change  and childbirth education.
Afternoon Session: Helping Clients Understand Pre and Interconception Health and Perinatal Nutrition
In this session, participants will learn about Pre and Interconception Health (PICH) as an important framework for promoting women's health and the health of their client's future children. Also, participants will learn about the needs of postpartum women and infants and how to provide physical, emotional and educational support for women who have recently given birth and how to inspire calm assurance in clients to care for their infants. Particpants will also learn about perinatal nutrition and diabetes prevention and management.
Pre and Intraconception Health (PICH)
The ABCDE's of Intraconception Health will be described as  a framework for understanding the components of pre and interconception health.
Perinatal Nutrition
The importance of good nutrition in pregnancy is discussed as a means to reducing pregnancy and childbirth complications, including gestational diabetes.
Closing Circle: Share the Light
In this final closing ceremony, participants will share from the heart what they've learned and what they will take away from the course.
Certification Optional
Requirements given at workshop, or call for more information.
Course Leaders
Cordelia Hanna-Cheruiyot, MPH, CHES, ICCE, CBA, CLE (Principal Instructor)
Cordelia has worked in the midwifery and public health arenas in Los Angeles for two decades.  Cordelia  has a Masters in Public Health (MPH) in Health Education and Promotion/Maternal Child Health from Loma Linda University and a Bachelor's in Theatre/Dance from Indiana University-Bloomington. She is a maternal-infant health educator and consultant who has provided maternity services and prenatal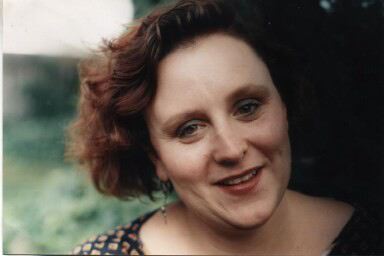 education since 1991. Cordelia  is an ICEA  Certified Childbirth Educator (ICCE) and Certified Birth Assistant (CBA) accredited by ALACE, Certified Lactation Educator (CAPPA) and Certified Health Education Specialist (CHES) accredited by NCHEC, the gold standard for professional health educators.   Cordelia has taught hundreds of expectant parents childbirth, breastfeeding, parenting, and family planning education in public health, community and hospital settings.  She has worked in  the  public health sector  since 2002 on several programs aimed to reduce perinatal health disparities where she  developed programs and conducted training for perinatal health workers, Doulas and breastfeeding counselors.  Since 1991, Cordelia has worked as a birth assistant and Monitrice providing hospital labor support throughout Los Angeles. In 1991 she began studying midwifery and has attended home and birth center births assisting and training with several local midwives. She is a wife and mother of two home-born, family bedded, breastfed and attachment-parented children who are now bright, capable young adults.
…and  other Guest Instructors, to be announced

For More information, contact The Association for Wholistic Maternal and Newborn Health 
Phone: 626.388.2191
Email:  training@wholisticmaternalnewbornhealth.org
Web: http://wholisticmaternalnewbornhealth.org/professional-education/perinatal-support-specialist-training/

Attendee List
Sort by:

Date

|

First Name

|

Last Name
When & Where

California Endowment Center for Healthy Communities
1111 North Alameda Street
Los Angeles, CA 90012


Monday, June 10, 2013 at 8:30 AM

-

Monday, July 8, 2013 at 5:30 PM (PDT)
Add to my calendar
Organizer
MATERNAL-CHILD HEALTH EDUCATION, TRAINING, CONSULTATION AND SUPPORT



Who We Are
We  are  a community-based  501 (c) (3) non-profit public charity 509 (a) (2) located in Los Angeles, California.  Our team of perinatal professionals  have  expertise in medicine, nursing, pyschology, midwifery, public health, doula support and childbirth education.
Our Mission
To increase access, awareness and availability of MotherBaby-Friendly Maternity Care.
Our Work
The Association of Wholistic Maternal and Newborn Health  focuses on the intersection of public health and midwifery  to address  healthcare disparities and to engender a more equitable maternity care system for all women and infants. Our focus areas are:
1) Education for Birth Preparation and Cultural Change
2) Advocacy  for Maternal-Infant Healthcare Policy Reform
3) Expanding  Access to MotherBaby-Friendly Maternity Care
What We Do
We provide staff development training for community perinatal  health workers, nurses, and other professionals. We design community-based initiatives, engage and mobilize  diverse stakeholders to develop wholistically-oriented programs  and policies that improve maternal and child health.
We also provide education, support and advocacy for pregnant women and new families.
 Donations are tax-deductible to Wholistic Midwifery School of Southern California DBA The Association for Wholistic Maternal and Newborn Health, a 501 (c) (3) non profit organization, 509 (a) (2) public charity. We are qualified to receive tax-deductible bequests, devises, transfers or gifts under section 2055, 2106 or 2522 of the IRS  code.