Perinatal Support Specialist Training & Certification Program

Monday, November 11, 2019 at 9:00 AM

-

Friday, November 22, 2019 at 6:00 PM (PST)
Event Details
Perinatal Support Specialist Training & Certification Program
A Community-Based Doula and Breastfeeding Peer Counselor Training
Los Angeles, California
Work for Birthing Justice. Gain Skills in Lactation Support and Childbirth Doula and Postpartum Doula Support to make a difference in the lives of  women and infants of color. Upon graduation, participants will be eligible to receive an internship to work in our Community-Based Doula Program. For agencies that want to start a Community-Based Doula Program, this training will prepare field and home-visiting staff to work with mothers and infants providing pregnancy, childbirth, postpartum and lactation support.

---
DATES OF COURSE:
Meets for six sessions.  8 hours per day.
9:00 am to 6:00 pm
Part One:  Breastfeeding Peer Counseling
Monday, Wednesday and Friday, November 11th, 13th, 15th  
Part Two: Childbirth and Postpartum Support
Monday, Wednesday and Friday, November, 18th, 20th, 22nd

Participants must attend all sessions for entire day.
---
ABOUT THIS COURSE
This course was co-developed by African-American/Black and Caucasian/White curriculum developers  and is team taught by a multicultural team of experts in maternal and child health, to address perinatal inequities and disparities–such as maternal and infant mortality–occurring in immigrant and African-American/Black, Native-American and Latino communities. Using theories such as The Lifecourse Model, Socioecological Model and Trauma-Informed care, the  6 -Day training covers a wide range of subjects including the impact of historical racism and trauma on birth outcomes, perinatal mood and anxiety disorders, breastfeeding,  childbirth and postpartum Doula support, and cultural awareness, including implicit bias training for birth workers.
AUDIENCE
Anyone who wants to work with pregnant women and childbearing persons and infants of color is welcome. No prior experience is needed. We encourage African-American/Black, Latino, Asian and Native-American persons to participate, since this is the population served. The class will be of interest to Doulas, Childbirth Educators, Nurses, Medical Assistants, Nursing Assistants, Nannies, Aspiring Midwives or Public Health Students with emphasis in Maternal-Child Health. Students majoring in child development, social work, pre-medicine, health education, psychology, nursing, anthropology, women's studies, sociology or political science may also benefit from this course.  All persons are welcome regardless of gender identity, sexual orientation, age or ethnicity.

FORMAT
6-day training. Meets 8 hours per day. Hours are 9:00 am to 6:00 pm each day with 1-hour lunch and two 15-minute breaks, morning and afternoon. Lecture, discussion, role play, skill demonstration, experiential exercises and videos enhance the learner's understanding.
TRAINING DETAILS
Classes meet Mondays, Wednesdays and Fridays from 9:00 am to 6:00 pm (8 hours each day) with one-hour lunch and two 15-minute breaks daily. There are six sessions, which meet over a 2-week period.
Monday, November 11th, Wednesday, November 13th, Friday, November 15th  and  Monday, November 18th, Wednesday, November 20th and Friday, November 22nd, 2019.

TUITION
Deposit: $100.00 due at registration to reserve seat in course, balance is due by October 22. Payment plans are available. Contact us to make payment arrangements.

Early Bird Tuition: $525.00  (Paid in full) due by October 1, 2019

Regular Individual Tuition: $625.00. Due October 29, 2019.

Group Discount Rate: $425.00 per person. Discounts for 4 or more persons registering together. Registration deadline: October 29, 2019.

Scholarships:  Limited work-study scholarships are available for persons of color who are low-income. Contact us for more information.
TOPICS COVERED:
Introduction and Overview of Perinatal Support by Community-Based Doulas

History of Reproductive Rights in America with emphasis on injustices inflicted against African-American, Latino and Native-American women
Impact of Historical Trauma Racism on African-American women's birth experiences
Cultural Awareness: Working within and outside of our ethnic communities
Cross-Cultural Communication
Communication and Counseling Skills: The Three Step Strategy
Fathers Supporting Breastfeeding
Anatomy & Physiology of Lactation
Nutritional Composition of Breastmilk
Helping Mothers Get Started
Dealing with Common Problems
Child Development in the First Year
Attachment Parenting
Breastfeeding in Special Situations: Preemies, Adoptive Nursing, Twins, HIV & AIDS, Tandem Nursing, etc.
Metabolic Disorders of the Newborn & Breastfeeding
Impact of Obstetrical Interventions on Breastfeeding
Lessons from the Field
Herstory of Childbirth in America
Perinatal Health Inequities and Disparities
Human Rights in Childbirth
The Social Determinants of Health
The Lifecourse Model for Explaining Persistent African-American Perinatal Health  Dispartites
Understanding the Birth Process: Anatomy & Physiology of Partuition
Non-Pharmacological Approaches to Pain Management
Labor Coping Skills and Labor Support Methods
Experiential Learning Exercise with Pregnant Models
Medical Interventions (induction, augmentation, fetal monitoring, etc.)
Pain Medication Options
Cesarean Prevention and VBAC
The Birth Plan
Childbirth Improvement Initiatives and Recommendations
Postpartum Care of Mothers: Emotional and Physical
Care of the Newborn
Perinatal Mood and Anxiety Disorders, with emphasis on women of color's experiences

Perinatal Loss
Working with Sexual Abuse Survivors
Ethics for Perinatal Support Specialists/Community Doulas
Perinatal Nutrition
Pre and Intraconception Health
Putting it All Together: Skill Development Lab
Certification Exam
Closing Circle
---
FAQs
What is the Difference Between a Perinatal Support Specialist and a Doula?
Perinatal Support Specialists have a broader focus than Conventional Doulas. Perinatal Support Specialists work with disadvantaged and ethnic communities experiencing poor health outcomes among their mothers and babies due to prejudice and racism. Perinatal Support Specialists are members of ethnic communities and have language proficiency and similar lived experiences as clients, and thus, have cultural competency to work in these communities. Special groups that may be served are African-American, Latino, Asian, LGBTQ, incarcerated, domestic violence victims, refugees, immigrants, foster teens, low-income, etc.
Is Certification Offered?
Yes, at the completion of the course, participants may choose to complete the certification requirements to become a Certified Perinatal Support Specialist (CPSS),  by The Association for Wholistic Maternal and Newborn Health. For more information, visit: Our Website.

Special Cancellation Policy for Doulas and Midwives
If you are "on call" and have a birth during the training, please notify instructor as soon as possible that you will not be attending. The full tuition will be transferred to another person, or different training (this course or another topic) to be used within one year of the training date. If the course you are registering into is higher price, the additional balance will be required. If it is a lesser price, there will not be any refund of balance.
---
COURSE LEADERS & CURRICULUM DEVELOPERS
Shafia M. Monroe, MPH, DEM – Course Leader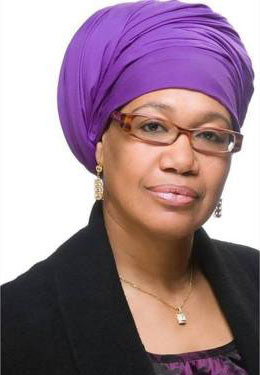 Shafia Monroe is a renowned midwife, a doula trainer, motivational speaker and a cultural competency trainer. Shafia has been "Birthing CHANGE," all her life, and is a change agent. In 2012, Madame Noir, noted her "Queen Mother of a Midwife Movement," because of her 1976 pioneer midwifery work in Boston, Massachusetts, her hometown. There she co-founded the Traditional Childbearing Group (TCBG) in 1978, a non-profit created to reduce the high infant mortality rate, in Black communities.
In 1991, she moved to Portland, Oregon and at seven months pregnant, was unable to find a midwife of color to assist her in a home birth. Realizing the lack of diversity in the midwifery, doula and birth worker profession, Shafia founded the International Center for Traditional Childbearing (ICTC), a non-profit, to increase the number of midwives and doulas of color, to empower families, and to reduce infant and maternal mortality. Under Shafia's leadership as CEO, ICTC created and sponsored the annual International Black Midwives and Healers Conference, bringing midwives together from around the world to find solutions to the health disparities.
In 2002, she created the ICTC Full Circle Doula Training program to train people in the legacy of the African American midwife, to renew traditions for better birth outcomes, community and to create the tapestry of diversity within the birth workers profession. This groundbreaking training program continues to serve as an international model for reducing infant mortality and increasing the number of midwives and doulas of color. Seeing economic injustice for low-income women, Shafia created and spearheaded the first legislative concept, Oregon HB 3311, to investigate the use of doulas to improve birth outcomes in vulnerable populations. Her work marked Oregon as the national model for Medicaid reimbursement for doulas and ICTC as the first Oregon Health Authority (OHA) approved doula-credentialing organization.
Shafia holds a BA in sociology and Masters of Public Health, and has been certified as a midwife in by the Massachusetts Midwives Alliance, practicing as a home birth midwife since 1978.
In 2014, she formed Shafia Monroe Consulting (SMC), to aid health care professional to achieve cultural competency, increase clients, and improve birth outcomes; and became the owner of Doula Ready LLC, a company that provide services to reduce perinatal stress for professional women, and reduce premature labor and improve birth outcomes.Shafia's groundbreaking work is recognized with numerous awards. 
Shafia will appear via videoconferencing at this training.
Cordelia Hanna,  MPH, CHES, ICCE, CLE, CBA – Curriculum Developer/ Principal Course Leader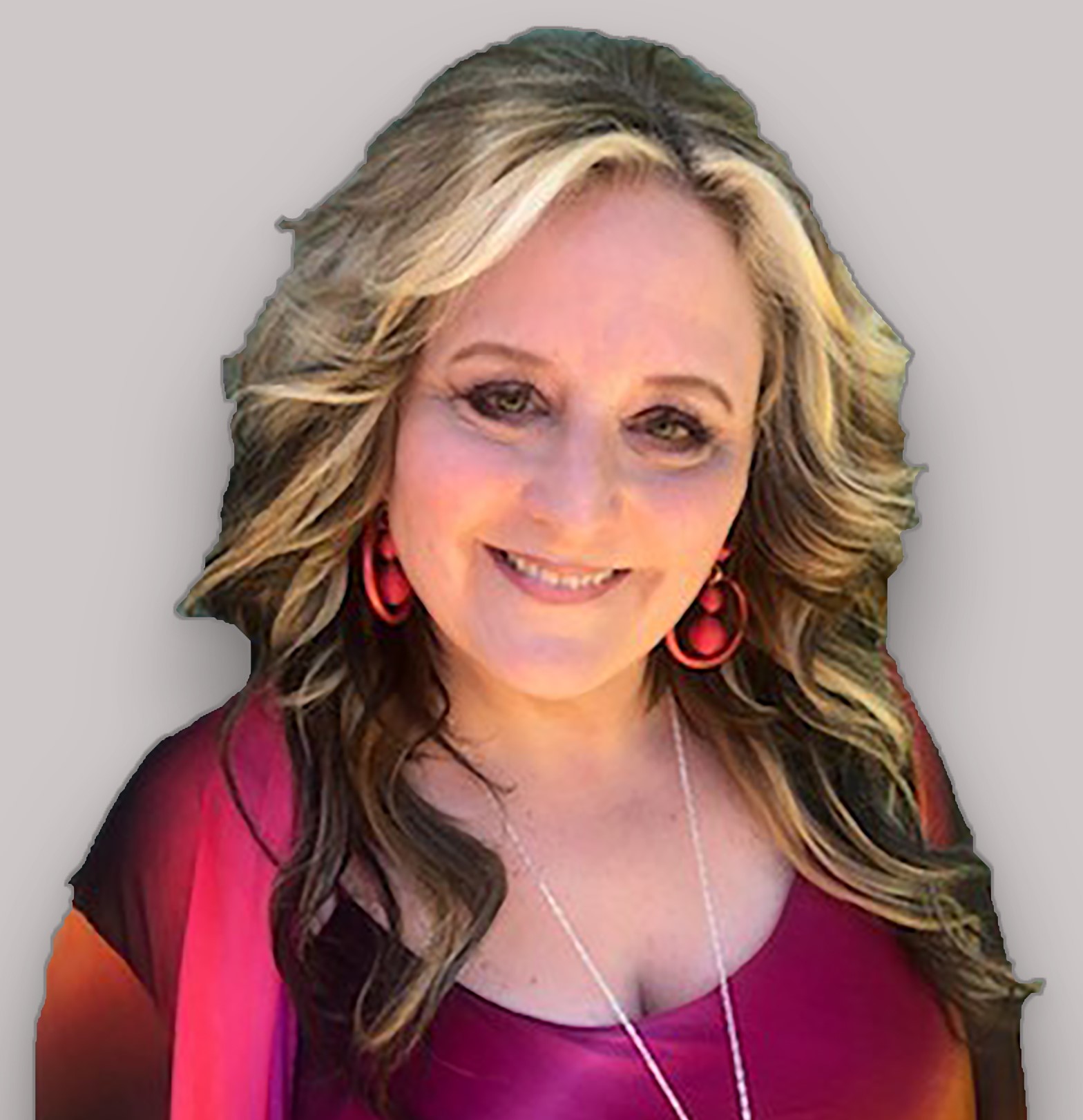 Cordelia Hanna (Hanna-Cheruiyot) is the Program Designer of  Health Net Community Doula Program providing doula support for African-American families in Los Angeles. Cordelia is the co-curriculum developer of this course and has taught this training since 2002 which she co-developed, with Geraldine Perry-Williams,  for Pasadena Public Health Department Black Infant Health Program in Pasadena, CA, where she worked from 2002-2012. The Black Infant Health Program is a California Department of Health-funded program to reduce African-American perinatal health disparities. Cordelia initiated and managed  the very first Breastfeeding Peer Counselor and volunteer community Doula program for African-American/Black families at the health department for ten years from 2002 to 2012.
Cordelia obtained her Masters in Public Health (MPH) in Health Education and Promotion/Maternal Child Health from Loma Linda University in Loma Linda, California in 2008 and her Bachelor of Arts in Theatre and Dance from Indiana University, Bloomington in 1986. She is a Certified Health Education Specialist (CHES), the gold standard for professional health educators, accredited by NCHEC. Cordelia is also an ICEA-Certified Childbirth Educator, CAPPA-Certified Lactation Educator, and ALACE-Certified Birth Assistant who since 1991 has taught Childbirth Preparation Classes and Breastfeeding Education to hundreds of couples from multi-cultural backgrounds in private practice, clinics, public health, hospital and community settings. She has attended births as a Primary Midwife Under Supervision, Assistant Midwife and Labor Companion/Monitrice in homes, birth centers and hospitals throughout Los Angeles County since 1991. Cordelia is passionate about promoting midwives, Doulas, community health promoters and breastfeeding peer counselors of color to address ethnic health disparities such as low rates of breastfeeding, high rates of prematurity and cesarean section, and to reduce maternal mortality globally. Cordelia is a mother of two home-born, breastfed and attachment-parented children who are now capable, bright young adults. Cordelia is also a grandmother to two young girls.
Geraldine Perry-Williams, RN, MSN, ASRN, PHN, LCCE, CLE – Curriculum Developer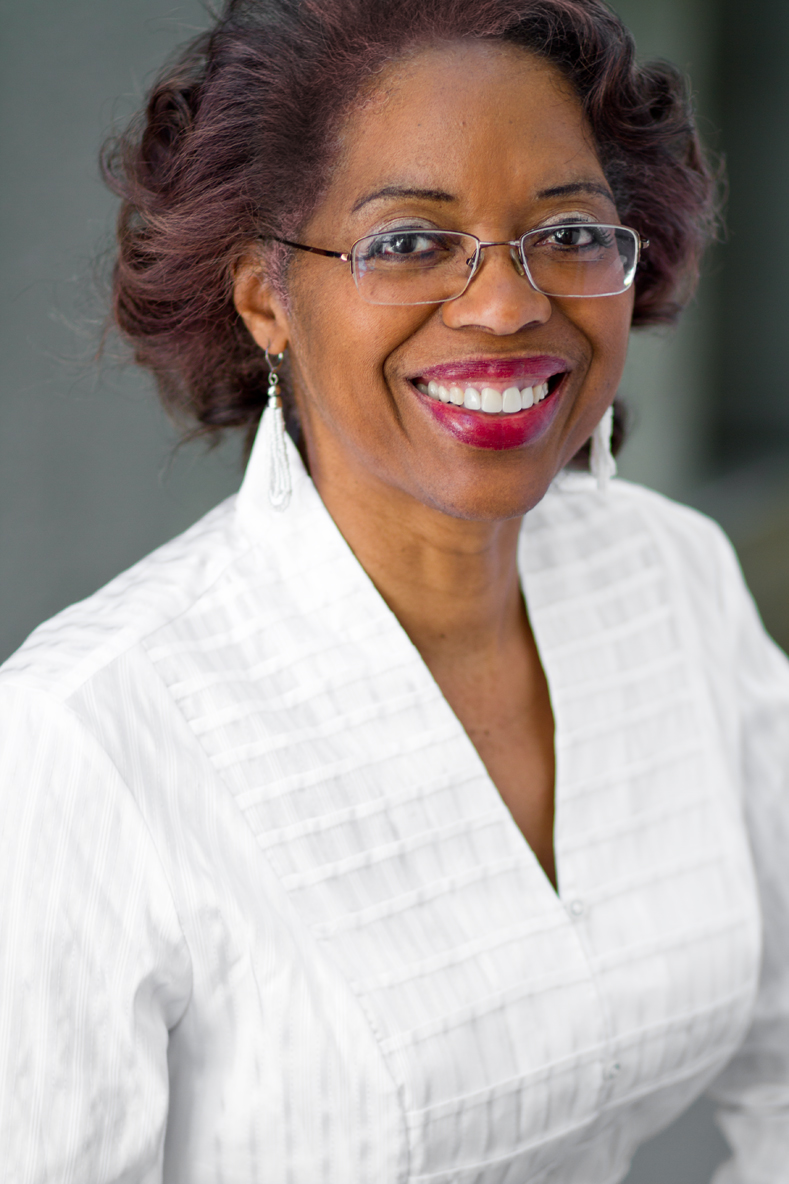 This course was co-developed, along with Cordelia Hanna, by the late Geraldine Perry-Williams, RN, ASRN, BSN, PHN, MSN,  a public health nurse who worked  as the Maternal, Child and Adolescent Health Director and Black Infant Health Program Coordinator for the City of Pasadena Public Health Department for 30 years. "Mama Gerri" passed away in June, 2018. She  received her Masters in Nursing in Nursing Education from The University of Phoenix. Gerri worked in the field of maternal child health for over 30 years in various capacities working in the hospital postpartum unit, NICU and high risk and in public health for 25 years. Geraldine was active with CityMatCH, an organization of Maternal-Child Health Directors dedicated to improving maternal-child health in urban centers in the USA. Geraldine was a Birth Assistant/Doula, a La Leche League Trained Breastfeeding Counselor Trainer, a Lamaze Pregnancy and Childbirth Health Educator, State Certified Outreach Worker Trainer, S.I.D.S. Trainer and CPR Instructor and Black Infant Health Program Worker Trainings. She  presented on numerous health topics and workshops throughout the community. Geraldine developed and implemented numerous programs for the community. She volunteered in a variety of activities to promote public health including Public Health Week, community health workshops, and facilitating workshops on Trauma Informed Care, Sudden Infant Death Syndrome (SIDS), Black women's health conferences, organizing health fairs and community baby showers in the community of Pasadena, Ca.  She was  married and  active in church activities, and leaves behind  four adult children and three grandchildren, all born healthy to healthy moms. Geraldine's joyous spirit and wisdom lives on through this course, which she had the pleasure to develop and instruct  for over 10 years until her passing in 2018.
Attendee List
Sort by:

Date

|

First Name

|

Last Name
Save This Event
When & Where

The Association for Wholistic Maternal and Newborn Health
3655 South Grand Avenue
Suite 260 (2nd Floor)
Los Angeles, CA 90007


Monday, November 11, 2019 at 9:00 AM

-

Friday, November 22, 2019 at 6:00 PM (PST)
Add to my calendar
Organizer
MATERNAL-CHILD HEALTH EDUCATION, TRAINING, CONSULTATION AND SUPPORT





OUR MISSION
To increase access, awareness, and availability of MotherBaby-Friendly Maternity Care. We are also committed to social justice in maternity care, in order to improve birth outcomes for all women, persons and their newborns.
OUR WORK
We are perinatal professionals joined together with a common vision to promote maternal and infant health, improve maternity care quality and access, reduce perinatal health disparities and  social justice in maternal and infant health, locally and globally.
Our board of directors, advisory committee and consultants are perinatal health experts with training and expertise in Doula Support, Childbirth Education, Lactation Counseling, Perinatal Psychology, Preventative Medicine, Maternity and Newborn Nursing, Midwifery, Health Education and Promotion and Public Health.
WHAT WE DO
As catalysts for maternity care reform, we are champions for mothers and infants, We promote client-centered, holistic, respectful care for all childbearing persons.  We strive to  improve birth outcomes for all childbearing persons and their infants, with a special emphasis on communities of color experiencing social inequities due to racism, discrimination and prejudice and poverty.
The Association of Wholistic Maternal and Newborn Health focuses on the intersection of public health and midwifery to address health care disparities and to engender a more equitable maternity care system for all women and infants. Our focus areas are:
Education for Birth Preparation and Cultural Change.

Advocacy for Maternal-Infant Health Care Policy Reform.

Expanding Access to MotherBaby-Friendly Maternity Care.

Working for Social Justice in Maternal and Infant Health.
OUR PHILOSOPHY
As advocates for mothers and babies, we seek to ensure that all childbearing persons are treated with dignity and respect during the pregnancy, childbirth and postpartum periods.
We promote a self-growth approach to pregnancy; which is a special and unique time in a woman's and a person's life.
We believe each pregnant woman or person should be surrounded by a loving and supportive community and each baby should be born into the hands of skilled, compassionate and respectful caregivers.
We protect the MotherBaby dyad whose needs are mutually dependent.
We are reverent of the sacred nature of birth and are inspired by its potential to transform women, relationships, families, and communities.
Our intent is to mobilize the perinatal community to implement culturally-relevant approaches to perinatal health promotion.
We strive to improve birth outcomes and quality of maternity and newborn care in all settings: clinics, hospitals, birth centers, and domiciliary settings.
We are dedicated to helping families have empowering, satisfying and joyous experiences from conception through gestation, childbirth, and early parenthood.