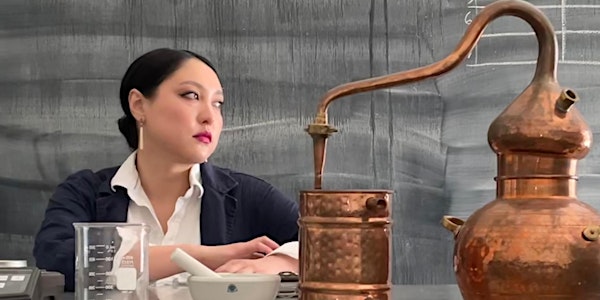 Perfume 101: Perfume Literacy for Beginners (online)
Have you wanted to understand and appreciate perfume, without knowing what it is, where to start, or how to learn? We're here to help!
About this event
Our recurring online Perfume 101 class serves as an orientation session for newcomers to the field, olfactive adventurers, curious minds, and budding scent enthusiasts who need a little boost.
In this theory-focused introduction to perfumery, participants will learn about perfume basics such as fragrance families and classifications, get an introduction to perfume-making in a lab, and get an introduction to the different kinds of aromatic materials.
As a group, the class will learn the difference between top, middle and bottom notes, what's in a perfume lab, get a brief introduction to perfume math concepts, and more.
Participants will leave with the basic knowledge they need to start a journey down the rabbit hole of appreciating and even making scent, as well as a more considered understanding of what they encounter at the fragrance counter.
Topics covered:
+ Introduction to scent literacy (fragrance families, top, middle, and base notes)
+ Introduction to aromatic materials
+ Introduction to perfume creation
+ Introduction to learning resources provided by The Institute for Art and Olfaction
Take-Aways:
Participants will leave with the basic knowledge they need to start a journey down the rabbit hole of understanding perfume. Participants will also receive an introduction to perfumery document to readalong during the video, and keep as an overview of perfumery concepts.
Please note that registration to attend this class live closes two hours before the start of the class. You may register after this period to get access to the video recording of the class, after it has taken place.
This is an online class. The Zoom link will be sent by email 24 hours before the class.
--
NOTES
A ticket allows for access to the live class as well as the video of the class after it's taken place. Videos are available for 3 days after the class ends.
There are no refunds or transfers for this class. This class takes place on Zoom and will be recorded. We will share the video for this class with all registered participants for 3 days after it takes place.
--
ATTENDANCE AND REFUND POLICY
This is an online class that will take place on Zoom. The Zoom link will be sent by email approximately 24 hours before the class, and reminder emails are sent automatically through the Eventbrite system. Lest these emails end up in your spam folder, please be sure to add hello@artandolfaction.com and noreply@event.eventbrite.com to your address book.
+ Event times are listed in Pacific Time (PDT); please use a time converter for your local start time.
+ Please download and install Zoom before the class starts, to avoid last minute technical issues.
+ Learn more about how we teach and our community guidelines here: https://artandolfaction.com/newcomers/.
+ We will upload the class recording after session, and share it for 3 days with attendees. This video is view-only, and expires at the end of the 3 day window.
+ Unfortunately, we cannot offer refunds or credit for this class. Note also that event tickets are non-transferable.
--
Image credits: The Institute for Art and Olfaction