PERFORMING through the "Spheres of Intensity"
Description
The Laban/Bartenieff Institute of Movement Studies (LIMS) presents - ACTING through the "Spheres of Intensity"

REGINA MIRANDA's Spheres of Intensity TM is a Laban-based acting approach for actors and dancers that explores Body/Space dynamics integrating body, voice and spatial intent to intensify the performer's stage presence and expressive communication. The ability to embody and differentiate the Spheres of Intensity improves the performer's imagination, extends their acting vocabulary and offers paths for nuanced relationships between performers and audience.
A Brazilian born international renowned theater director/choreographer and playwright, Miranda will offer this short-term workshop series in NYC, for only 4 Wednesdays from 11:00 AM to 1:00 PM starting October 18th & ending November 8th, 2017.
Class is limited to 16 participants. Registration is for all 4 classes. No drop ins will be accepted.
For additional information, please email: reginamiranda@labaninstitute.org
Don't miss the opportunity to learn from a master artist-teacher who is active in theater, opera, TV, and movies!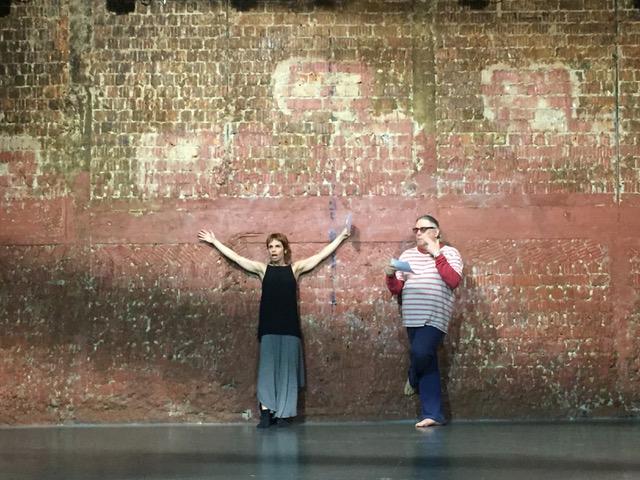 REGINA MIRANDA, MSc., CMA lives and works in NYC and Rio de Janeiro. In NYC, her recent artistic work includes the direction and set design of the immersive theater performance "Inside the Wild Heart", set in a warehouse in Brooklyn, praised by the critics for its "strong performance and impressive visual impact"; the acting coaching of actress Michelle Williams for the Broadway production "Blackbird"; the curatorial work for the art&technology exhibition "Scores+Traces" at One Art Space Gallery, in Tribeca; and the "Spheres of Intensity" workshop for WNBA judges to improve their performance, self-awarenessd and communication. She has also been the Director of Arts & Culture of the Laban/Bartenieff Institute, since 2001, to which she conceived the artistic programs: MOSAIC, Moving Dialogues, Spring Forwad, and the Dance Performance Atelier Award. In Rio, Miranda directs the ActorsDancers Co, to which she created over 40 full night acclaimed performances. In 2016, she conceived and directed the mixed media performance instalation POEMA, a complex work that interweaved Virtual Reality, self-generative music, computer similar choreographic process, dance, and audience participation. In 2017, she wrote and directed NAITSU, a dialogue with Haruki Murakami's literature and obcessions, which premiered in Rio in August. Please visit www.reginamiranda.com to know more about Miranda's life and work.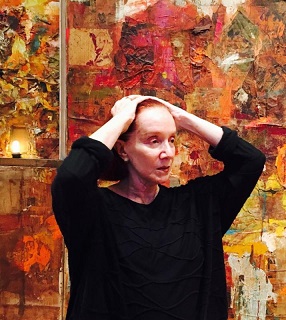 Images from Miranda' s "Spheres of Intensity" Workshop presented at the theater O TABLADO in Rio de Janeiro (2017). Cover Photo: Actor Fernando Berditchevsky and Dancer Claudia Horta. Second Photo: Regina Miranda orienting the class, with actors Fernando Berditchevsky and Rafel Telles and dancer Claudia Horta. Top: Regina Miranda's photo, by Luis R. Cancel.