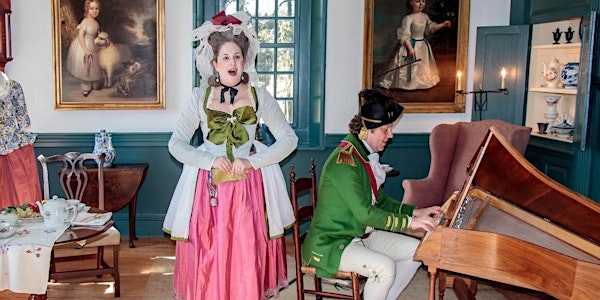 Performing Patriotism
Listen to history come to life with popular music our founding fathers listened to, as performed by Erik and Eliza Lichack!
When and where
Location
Farmstead Arts 450 King George Road Bernards, NJ 07920
About this event
Step back in time - just for a little while - through the power of music.
For several years, Erik and Eliza have been researching the sights and sounds of the late 18th century and faithfully recreating music, clothing, cosmetics, and hairstyles of the time period. To even further bring their audience into the past, they use a combination of reproduction and original musical instruments, music books, accessories, and more. All of the clothing worn is entirely correct to the represented era: from the hand-sewn top and inside seams to the way the garments are tailored; some of their clothing even use original or antique trims in order to best give an impression of our history.
2pm - 3pm performance
Light refreshments to follow.