Eventinformationen
Veranstaltungsort
KOW
Lindenstraße 35
10969 Berlin
Germany
THE ALBANIAN CONFERENCE: HOME IS WHERE THE HATRED IS Anna Ehrenstein, feat. DNA, Fadescha, Rebecca-Pokua Korang
Zu diesem Event
SATURDAY // NOVEMBER 27 // 7pm
Anna Ehrenstein, DNA, Rebecca-Pokua Korang and local actors will host a performance during their ongoing exhibition "The Albanian Conference: Home Is Where The Hatred Is" at KOW - Donations will go to: https://www.mhinnovation.net/resources
www.instagram.com/annaehrenstein
www.instagram.com/itz_dna
www.instagram.com/blairisdna
www.instagram.com/clintisdna
www.instagram.com/beccy.korang
www.instagram.com/fadescha
Linked to their collaboration, two gigs performed by DNA will take place this week in Berlin:
After party: 27.11 - DNA Live concert @pureblackberlin
"The first Afro-Asian writers conference was held in 1958 in Tashkent, at that time USSR, now the capital of contemporary Uzbekistan. Inspired by the Badung conference, the Afro-Asian writers conference took place over two decades to denounce imperialism and establish cultural contacts among participating countries. In addition to providing a forum for sharing literary works, the conference served as a venue for political discussion. Sixty-three years later Ehrenstein invites Fadescha, DNA and Korang-Pokua to her home country Albania, to revise the conference in a post-colonial and post-digital environment.
The newly awakened alliance is born from an incredibly charged social and political moment, one of continuous environmental degradation, global pandemic, militarized police force, relentless racism, casteism, border brutality, and drastic social inequality - in all it's exaggerations for the Global South and it's descendants. A resulting multidisciplinary work will explore the relationship of networked images, physical resistance and solidarity. Digital technologies have become the default mode of knowing who we are, how we connect with each other, and how we relate to the planet. Amidst a "diversifcation" of global pop and club culture, that lead to multiple claims of a "decolonized dance-foor", current abolitionist desires are sparked by severe injustices. Be it desiring the end of the militarization of police forces and brutality, like the End-Sars movement DNA have been protesting in Lagos, the abolition of gender and caste systems Fadescha is addressing in the Indian context, the antiracist protests of Pokua's and Ehrenstein's Berlin base or the state capture context of Albania."
https://kow-berlin.com/exhibi.../home-is-where-the-hatred-is Weniger anzeigen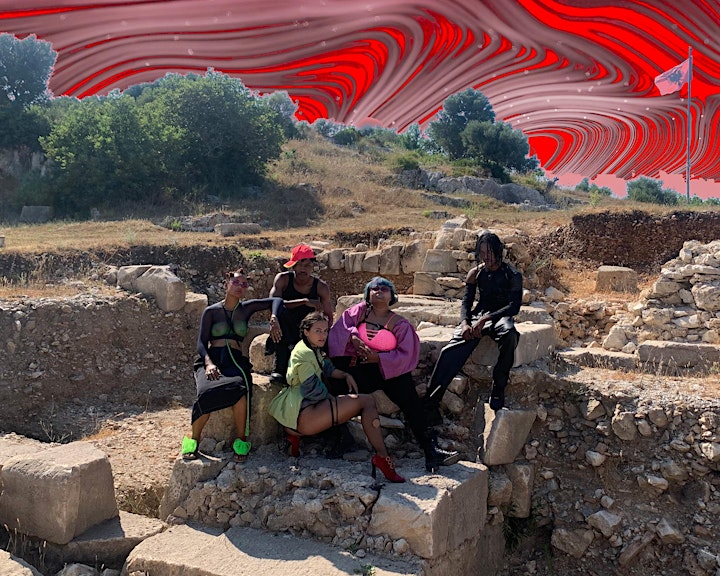 Datum und Uhrzeit
Veranstaltungsort
KOW
Lindenstraße 35
10969 Berlin
Germany