Description
PERFORM MIDWEST reimagines the critical histories of the Great Lakes thru the voices and experiences of women and queer people of color, from the histories and cultures of the indigenous people, the European colonization, the cultures of travel and leisure to the Detroit Uprising of 67. Using music, dance and ensemble performances created by the acclaimed teams of Anita Gonzalez, Joel Valentín-Martinez, and Lisa Biggs, PERFORM MIDWEST is moving, funny, provocative, political and inspiring.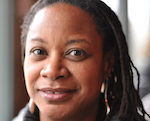 Anita Gonzalez
UM. She directs, devises and writes dance theatre works. Her innovative stagings of historical and cross-cultural experiences have appeared on PBS national television and at Lincoln Center Out-of Doors, The Working Theatre, Puerto Rican Traveling Theatre, New York Live Arts, Tribeca Performing Arts Center, and other national and international venues. https://anitagonzalez.com/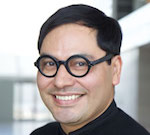 Joel Valentín-Martinez
Joel Valentín-Martínez was born in Guadalajara, Mexico and grew up in the San Francisco Bay Area. He initiated his theater/dance training at American Conservatory Theater, Alonzo King's LINES Ballet, Rosa Montoya's Bailes Flamencos, Oakland's Dimensions Dance Theatre, and San Francisco State University. From 1990-2003, he was a member of Garth Fagan Dance (Tony Award Winner) and toured with the troupe throughout the United States, Canada, the Middle East, Europe, Australia, South America, and the Caribbean. Since 2003, Mr. Valentín-Martínez has devoted his time to teaching at the university level and developing his own choreography projects. His work with Fulcrum Point-New Music Project, Misplaced Flowers (2010) and Tlatelolco Revisited (2008) were both commissioned by Luna Negra Dance Theater and premiered at the Harris Theater in Chicago. He choreographed the musical adaptation of Sandra Cisneros' The House on Mango Street (2009) at the Steppenwolf Theatre. He has developed choreography for the Joel Hall Dancers and John Jota Leaños' multi-media performance Imperial Silence: Una Ópera Muerta (2008), which has been performed at El Museo del Barrio in New York City, throughout California, and the Museum of Contemporary Art Chicago. Valentín-Martínez is also the Artistic Director of Valentín Projects. Current projects include: The Living Lakes, a collaborative dance-theatre performance with Anita Gonzalez about Black/Native/Latino migrations along the Midwestern Great Lakes. Prior to joining Northwestern, he taught dance at Arizona State University and the University of Rochester. Valentín-Martínez earned a B.A. in Dance Studies from the State University of New York and an M.F.A. in Dance from the University of Wisconsin-Milwaukee.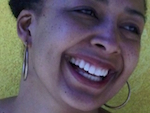 Lisa Biggs
Lisa Biggs, PhD, is an actress, playwright, and performance scholar originally from the Southside of Chicago. She currently serves as an assistant professor in the Residential College in the Arts and Humanities at Michigan State University, where she offers courses in theatre and performance studies. As an artist and scholar, Lisa researches the theory, practice and impact of theatre for social change, with a particular focus on the role of the performing arts in movements for social justice. Her scholarship is grounded in a long career as a performing artist. Lisa's work as a performer is undergirded by an abiding interest in the activism of Black women and girls, and a desire to develop new living history plays. Her most recent play, AFTER/LIFE, was awarded a 2016 Detroit Arts Challenge grant from the Knight Foundation to tell stories of women and girls during the 1967 Detroit rebellion. Her current book project, tentatively titled Black Women Prisoners "Acting Right:" Performance, Art and Activism Behind Bars, researches the impact of theatre programs for women who are incarcerated in prisons and jails in the U.S. and in South Africa. Recent publications can be found at The Conversation (August 2017), in Theatre Survey (2016), Black Acting Methods: Critical Approaches (2016) and Solo/Black/Woman: Scripts, Interviews, Essays (2013). Dr. Biggs earned a BA in Theatre and Dance from Amherst College (1993), and graduate degrees from New York University's Gallatin School (MA Playwriting and Performance Studies, 2007) and Northwestern University (PhD Performance Studies, 2013). https://www.lisabiggs.org/
Orginizer: Holly Hughes is an internationally acclaimed performance artist whose work maps the troubled fault lines of identity. Her combination of poetic imagery and political satire has earned her wide attention and placed her work at the center of America's culture wars. Hughes was among the first students to attend The New York Feminist Art Institute, an experiment in progressive pedagogy launched by members of the Heresies Collective. While there, she worked with feminist artists such as Miriam Schapiro and...