Perfecting the Conversion Process to Get More Leads - Manchester NH HubSpot...
Description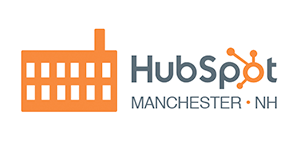 Is your website working for you to transform your visitors into leads? Come learn how to get the right information about your prospects and optimize your conversion process. This presentation will cover address best practices on:
a goal-driven website design
high performing calls-to-action
conversion-optimized landing pages
a live tutorial of how to use HubSpot Marketing Free and Lead Flows on your website
and more!
Senior HubSpot Academy Professor Angela Hicks will be presenting. Angela holds a BFA in graphic design and an MA in advertising and public relations. She has taught design courses in numerous settings, including the University of Alabama, and at Apple Inc.'s flagship store for four years. Angela now uses her design knowledge to teach about website design, contextual marketing, and user experience. She manages both the HubSpot Design Certification and Contextual Marketing Certification.
Join us at the next Manchester NH HubSpot User Group! Here's the agenda:
• 30 minutes of open networking and enjoying light appetizers and a drink (on us!).
• 45 minute presentation: Perfecting the Conversion Process to Get More Leads
• More networking, hanging out, and getting to know each other.