Perfect Your Pitch Workshop

Tuesday, April 21, 2015 from 6:00 PM to 8:00 PM (EDT)
Event Details

---
THIS WEEK'S TOPIC: 
Pitch:  Perfect Your Pitch

with Topher Morrison

$20 At the Door / $10 Advance Purchase through EventBrite

Want to know how you can make a dramatic positive shift in your business within 2 hours?  Come to our Business Accelerator Workshop, roll up your sleeves, and let's refine your pitch so that you communicate your value with maximum clarity and efficacy.  Walk out of this workshop and know that delivering your new pitch will result in one of two responses at your next networking function:  "Wow, we need to talk."  OR  "You need to meet so-and-so.  Let me introduce you."
Topher Morrison is the Managing Director of Key Person of Influence, USA, a growth accelerator firm in Tampa that works exclusively with growth-minded, second-stage, service-based businesses.  KPI works with Business Owners to make them figureheads so that they are vital to their business but not functional in their business.  The first step in this growth accelerator is to create pristine external clarity with a well thought-out and well-rehearsed pitch.
In this Business Accelerator Workshop, you will have the opportunity to spend two hours with Topher Morrison and learn things like:
What are the four types of pitches that every business owner must have?

What is the difference between internal and external clarity when it comes to a pitch?

What are the 6 elements of your social pitch that you should memorize and be ready to deliver at any given moment?

How do you know if your pitch is effective?

WHO SHOULD ATTEND?
Business owners who want to network more effectively.

Business owners who want to feel more comfortable delivering their pitch at networking events.


Business owners who want more meaningful connections and fewer dead leads.

Business owners who want

to curate business and not chase leads

.

Business owners who get referrals, but they aren't enough of the right referrals.
Business Acumen Rating: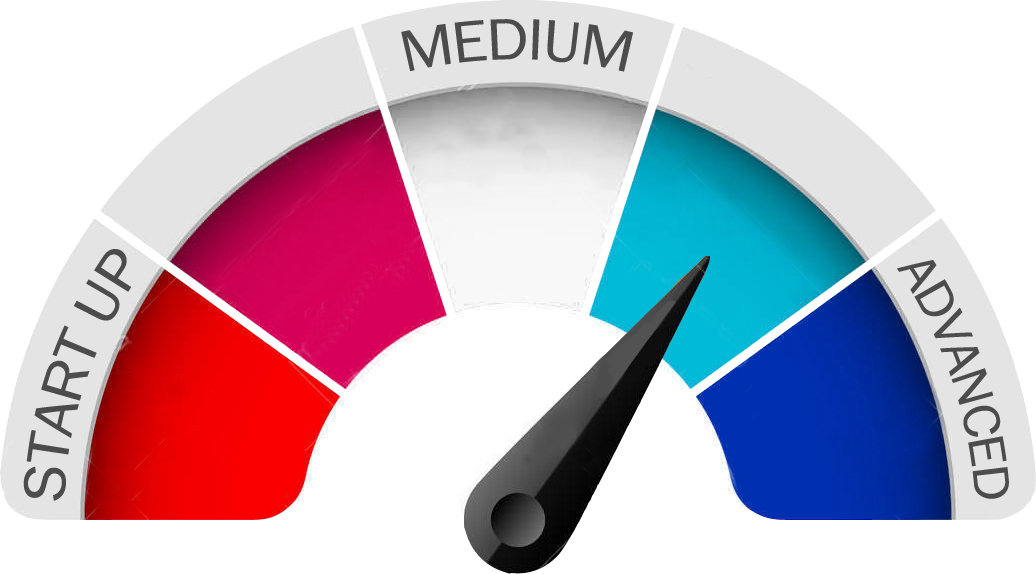 Ticket Price: $20 At the Door, $10 In Advance
ABOUT THE MENTOR: 
Topher Morrison
Topher Morrison is the Managing Director of Key Person of Influence - USA, a growth accelerator firm that has worked with over 1,000 companies, globally, to help them dominate their market share.  He is featured in the award-winning documentaries "The Compass" and "Riches," and his first book,

Stop Chasing Perfection & Settle for Excellence

has been hailed as The self-help book for people who are sick of self-help books.  His newest book,

Collaboration Economy,

was released May 6, 2014, and reached national best-seller on the first day of it's release.
His extensive speaking schedule, spanning over the past 25 years, has taken him throughout the US, UK, Australia, and Singapore and has earned him a global reputation as an expert in mass-communications and influence.  Topher has spoken for top execs with American Express, Microsoft & Google just to name a few.
In contrast to most professional speakers, Topher's shockingly honest, sometimes irreverent, and always down-to-earth approach is surprisingly infectious. His personality and straightforward manner are perfect for the business person who is tired of fleeting success in "self-help sinkholes." He is not afraid to tell it like it is and shatters the myth of achieving overnight success. Instead, Topher speaks to the person who could care less about motivational 'magic wands' and is more focused on getting tangible, proven strategies to become a key person of influence in their company, network, or industry.
When & Where

KPI Tampa Office
1111 W. Cass St.
Tampa, FL 33606


Tuesday, April 21, 2015 from 6:00 PM to 8:00 PM (EDT)
Add to my calendar
Organizer
Welcome to the Key Person of Influence events page for Eventbrite. 

Our Profitable CEO Workshop Series is exclusively for owners and C-suite executives of successful, growing, professional service companies. Most of these workshops are ticketed events through Eventbrite.
These workshops aren't generic or boring presentations; they are highly-interactive conversations backed with implementable, proven strategies. You will be able to ask your specific questions to get the answers you need for your business to excel in this new collaboration economy.
Our KPI CEO Socials are are casual but highly-vetted, high-level gatherings for the sole purpose of connecting with area leaders, and connecting them to one another.  These socials are by invitation-only and are limited to 12 attendees. To be considered for an upcoming CEO Social, visit our landing page for list of qualifications and for more info:  CLICK HERE FOR INFO
To learn more about our Personal Brand Accelerator program, and for video testimonials from some of our clients, visit our website: KEYPERSONOFINFLUENCEUSA.COM

---