Description
Does Your Child Need More Sleep, Fewer Meltdowns, Increased Focus, and Better Eating Habits?
We know you've been spending hours trying to figure out how to help your child sleep more, have fewer meltdowns, increase their focus, and stop crying so much. You wish your child could tell you what was really going on, why they are sad, uncomfortable and just don't feel right. You may have even gotten a diagnosis for your child from the best specialists around who helped you put a name on the symptoms. Maybe the doctor told you that your child has ADD, ADHD, SPD, ODD, or is on the Autism Spectrum. What the doctor wasn't able to tell you is how you can make things better for your child.

We have heard countless stories all with many of the same worries – crying and non-stop colic as a baby, projectile vomiting and gas pains, chronic ear infections and repeated antibiotics, behavior issues, sensory processing challenges, speech delays, motor challenges, and on and on.

Moms and Dads, we know you have the hope that your child can feel better and many people think you are crazy. We can't wait to tell you… you aren't crazy. Your child can feel better! In fact, we are going to share with you so many stories of parents who have experienced the change that you need in your family that your hope is going to grow!

You don't have to worry if the doctors and teachers have told you things like "we don't know what causes it yet" and "let's just watch and wait." We are going to show you causes you haven't been able to find and the things other doctors won't talk about and then we're going to help you help your child.

Join us for The Perfect Storm - FREE Sensory and ADHD Workshop? on Thursday, September 21st at 6:30pm at HOPE Community Church.

There's no one solution for your child. There are many and I'll show them to you when you join us to learn more about the Perfect Storm. You'll not only learn the choices you have for your child, you'll learn which ones matter most.
This impactful event is for parents whose child struggles with:
-Sensory seeking or avoiding behaviors
-Frequent meltdowns, overwhelm, and emotional instability
-Trouble going in busy, loud public places
-Sleep and speech challenges
-Motor, balance, and postural problems

This is your chance to learn the TRUTH. ADHD, SPD, and Chronic Illness in children are topics that lead parents down a chaotic path to nowhere. The goal of this presentation is to become your beacon of hope in an extremely convoluted world.

You will learn the following from Dr. Jason Day:
-WHY is it happening?
-WHAT is happening?
-HOW to help your child?

Sensory Processing Disorder and ADHD are REAL problems kids face EVERY DAY! From brushing their teeth, to combing their hair, to sitting still in class, and falling asleep at night – these kids struggle.

As a parent with a child who is struggling and/or has been diagnosed, your entire life is consumed searching for answers and unfortunately finding many dead ends.
This event will not only give you hope, but it will also provide you with a clear path to help your child THRIVE!
Meet the Expert, Dr. Jason Day
Dr. Jason Day has dedicated his life and his practice to helping kids and families. As a father to five boys, he knows first hand the demands, challenges and opportunities parents face every single day! His post doctorate work has focused on pediatrics, neurology and neuro-developmental disorders. His passion, purpose and unique understanding of how to optimize brain function has led to numerous speaking engagments all across the country. Dr. Jason's favorite audience is parents right here at home though!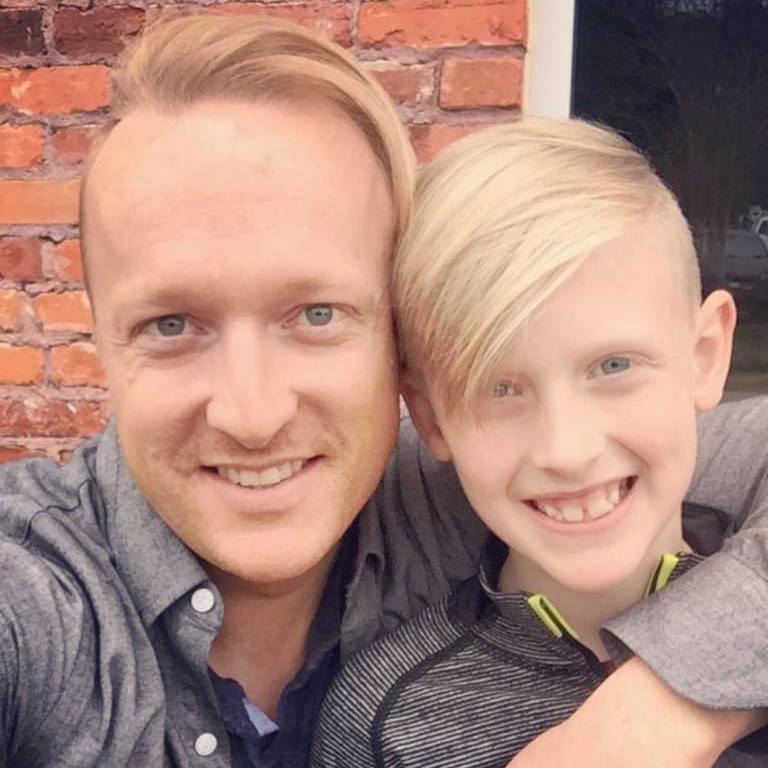 Sponsored By The National Wellness Foundation
The National Wellness Foundation (NWF) is a 501 (c)(3) non profit organization dedicated to providing education, information and resources regarding family health and wellness. The NWF and our members are committed to providing valuable community content and connections to help you create Healthy Kids and Healthy Families.
The NWF goals are to heighten awareness and understanding of the importance of optimal nervous system function and its relation to overall health and wellness. We seek to empower and educate both the public and health care providers with the latest information and options available.