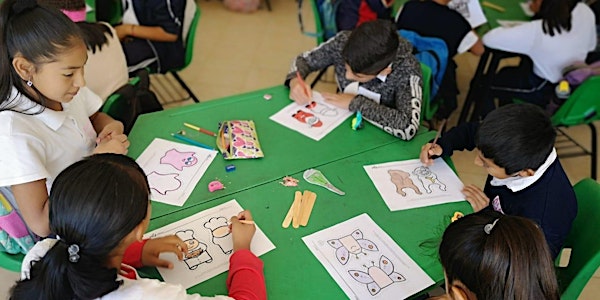 Pérdida y recuperación de aprendizajes
DRCLAS Visiting Scholar Colloquium Series
When and where
Location
S216, CGIS South 1730 Cambridge Street Cambridge, MA 02138
About this event
This event will be held in Spanish only.
Speaker: Felipe Hevia, DRCLAS Madero Visiting Scholar; Researcher at the Center for Research and Higher Studies in Social Anthropology (CIESAS) in Xalapa
Moderated by: Erin Goodman, Director of the Weatherhead Scholars Program, Harvard University
El cierre de escuelas asociados a la pandemia por COVID-19 produjo en todo el mundo un aumento en la pérdida de aprendizajes, afectando desproporcionadamente a los segmentos más vulnerables de la población. Esto profundizó más las desigualdades educativas, que ya eran grandes antes de la pandemia. Por esta situación, la tarea más importante que tienen los sistemas educativos es cómo recuperar estos aprendizajes perdidos, y cómo acelerar los aprendizajes para reconstruir una mejor educación. En la presentación, presentamos diversas acciones, programas y estrategias focalizadas en lograr que todos los niños, niñas y adolescentes aseguren sus aprendizajes fundamentales, y que constituyen políticas de aprendizajes fundamentales. Analizamos por qué a pesar de su importancia tienen tan poco soporte político y proponemos una agenda de implementación de estas políticas en las escuelas y en los sistemas educativos.
Learning loss and recovery. Towards the construction of fundamental learning policies. School closures associated with the COVID-19 pandemic led to an increase in learning loss worldwide, disproportionately affecting the most vulnerable segments of the population. Moreover, these effects further deepened educational inequalities, which were already large before the pandemic. Because of this situation, the most crucial task facing education systems is how to recover this lost learning and accelerate it to rebuild a better education. In the presentation, we1) present various actions, programs, and strategies focused on ensuring that all children and adolescents secure their fundamental learning, which constitutes fundamental learning policies, and 2) analyze why, despite their importance, they have so little political support and propose a plan to implement these policies in schools and education systems.
Felipe Hevia is a researcher at Center for Research and Higher Studies in Social Anthropology (CIESAS) in Mexico, where studied for his PhD in anthropology. He is a member of the Mexican Academy of Sciences and the National System of Researchers in Mexico. His research interests are political anthropology and educational research. He is co-director of Independent Measurement of Learning program (MIA), which seeks to improve fundamental learning through citizen-led assessments and courses to accelerate and recover essential learning based on Teaching at the Right Level. He has written nearly 100 publications, including journal articles, chapters, books, and working papers. His research has received several awards and recognitions, including the Mexican Academy of Sciences research award in 2015. The current project of Dr. Hevia focuses on analyzing fundamental learning policies in Mexico from a multilevel perspective.
Erin Goodman joined the Weatherhead Center in February 2021 from the Consortium for Advanced Studies Abroad (CASA), a non-profit academic consortium of twelve leading universities, where she coordinated research initiatives across eight CASA study sites in Europe and Latin America since 2018. Before that, she worked at Harvard for 15 years, most recently as associate director for academic programs at the David Rockefeller Center for Latin American Studies (2014–2018). Erin is the co-editor of three volumes centered on historical and collective memory, including Reflections on Memory and Democracy with Merilee S. Grindle (Harvard University Press, 2016), and the translator of several books and articles in a variety of disciplines and genres. Erin earned an EdM in International Education Policy at the Harvard Graduate School of Education and a BA in International Relations at Wellesley College, and a Certificate in English–Spanish Translation at the University of Massachusetts Boston.