Location
FreshBooks
35 Golden Avenue, Suite 105
Toronto, Ontario M6R 2J5
Canada
Description
Percona MySQL University @Toronto
Please use on the button below to learn more about Percona MySQL University, including when will be in a city near you. Interested in being a host? Please let us know that, too!
This one-day event is designed to educate & inform developers and system architects on the latest and greatest MySQL products, services and technologies.

The practical knowledge you'll receive will help you be more successful in tackling your own MySQL challenges.

Percona MySQL University is an opportunity to learn from, and connect with, some of the world's top experts in MySQL performance and scaling -- including Percona CEO Peter Zaitsev. It's also a fantastic networking opportunity among your MySQL peers.

New! We've added another valuable option to the day's events: 45 minutes of complimentary one-on-one technical consulting with a Percona MySQL expert! This is available to all registered guests on a first-come, first-served basis. There are only 16 slots available. To request yours, please send an email to Percona's Lisa Fotenakes with the subject line "consulting slot"and claim your spot. If you have a specific time you'd like to reserve, please include that and we'll try our best to accommodate your request. If not we'll schedule you for the next available opening.

Getting there: Public transportation recommended. No visitor parking is available, however, parking lots in the area can be found here.
Percona MySQL University @Toronto Agenda

[8-8:55 a.m.]
[Registration]
[Continental Breakfast]
Lobby
Break Room
Slides
"How Percona Helps you to run MySQL Successfully"
[9:30-10:30 a.m.]
"SQL Query Patterns, Optimized"
[10:30-11:00 a.m.]
[Break]
[11:00-11:25 a.m. a.m.]
Morgan Tocker
[11:30 a.m. - noon]
[Noon-1p.m.]
[Lunch]
[1p.m. - 2:00 p.m.]
"MySQL 5.6: Advantages in a nutshell"
[2:00 - 2:30 p.m.]
"MySQL's 5.6 GTID replication in a nutshell"
[2:30 - 3:00 p.m.]
"Fixing MySQL Replication with Percona Toolkit
[3:00-3:30 p.m.]
"Using MHA in and out of the Cloud"
[3:30-4:00 p.m.]
[Break]
[4:00 - 4:30 p.m.]
"Backups in the real world: Challenges and Solutions"
"Expert Troubleshooting: Resolving MySQL Problems Quickly"
[5:30 - 6:25 p.m.]
"Migrating to Percona XtraDB Cluster
[6:30 - 6:55 p.m.]
"Load Balancing MySQL with HA Proxy"
[7:00 p.m.]
"Final Words and Raffle"
Thanks to our sponsors!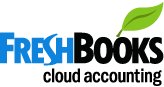 "How Percona Helps you to Run MySQL Successfully"

Over years Percona Helped more than 1,800 customers to be more successful with MySQL. In this session Percona CEO Peter Zaitsev will provide the overview of the Open Source software Percona has created over the the years - Percona Server, Percona Xtrabackup, Percona Toolkit, Percona XtraDB Cluster as well as Services Percona can offer to maximize your success with MySQL. (Go back to the agenda)
"SQL Query Patterns, Optimized"

Let's get into several common types of queries that developers struggle with, showing SQL solutions, and then analyze them for optimal efficiency. I'll cover Exclusion Join, Relational Division, Greatest-Per-Group, Dynamic Pivot, and Random Selection. (Go back to the agenda)
"Devops & Databases"

Description: At InPowered we manage an all Amazon deployment. As part of practicing devops, we try and focus on orchestration, and consuming technology as a service. Products like S3, CloudFront, Elastic Map Reduce, CloudFormation and Pager Duty help us keep our headcount low, and instead focus on developing great products. One tool we use that I would like to talk about specifically is RDS, Amazon's MySQL as a service. We have had some positive experiences, but also our fair share of complaints. I would like to share our story with you. (Go back to the agenda)
"Choosing a MySQL HA Solution"

This talk will discuss what HA is and is not, what kinds of MySQL HA solutions are currently available, and what sorts of factors should be considered when determining a) if you even need an HA solution at all, and b) if you do, which one you should be focusing on. Each approach to HA has its own strengths and weaknesses, and it's often just as easy to over-engineer a solution to your HA needs as it is to under-engineer it; my aim for this session is to help guide you in the right direction as to what questions you should be asking. (Go back to the agenda)
"MySQL's 5.6 GTID replication in a nutshell"

I will explain what is GTID, what problems it solves and how it works. Will show examples on a VM of how to migrate from regular replication to GTID based one, how to create a new replication based on GTID and how to restore a GTID based replication (this last step will be based in my blog post). Also how to use scripts provided by Oracle for HA. (Go back to the agenda)
"Fixing MySQL Replication with Percona Toolkit"

Talk about how to fix the replication by using our tools (pt-slave-find, pt-slare-restart, pt-table-checksum, pt-table-sync). (Go back to the agenda)
"Using MHA in and out of the Cloud"

Talk about how MHA is being used by the remote DBA group, in both cloud (using haproxy) and dedicated environments (using VIPs). (Go back to the agenda)
"Backups in the real word: Challenges and Solutions"

Discuss our current backup solution which uses mydumper, xtrabackup and mysqlbinlog in 5.6. Problems we ran into, implementation details. (Go back to the agenda)
"Expert Troubleshooting: Resolving MySQL Problems Quickly"

Troubleshooting MySQL doesn't need to involve trial-and-error, and it doesn't need to take a long time. You need only two things: a good process and good tools. This session will show you an approach that the speaker has used to solve many frustrating problems quickly, and opensource tools that assist this process. The tools especially include key tools from Percona Toolkit, designed to help diagnose problems that can't be observed directly. (Go back to the agenda)
"Migrating to Percona XtraDB Cluster"

A lot of people are interested in XtraDB Cluster as a replacement for conventional MySQL master/slave architectures to eliminate replication lag and finally achieve a highly-available masterless cluster of MySQL servers. But what would migration look like?

This talk will go over a high-level overview of XtraDB cluster, as well as operational concerns, possible migration paths, key configuration tuning variables, and generally everything you'll need to migrate from an existing Master/Slave environment into XtraDB cluster. This talk will primarily be an operational discussion, it will not cover in-depth details on how the cluster works.

This talk will cover such questions as:

What are the requirements for running XtraDB Cluster?
Will I have to reload all my tables?
How does configuration for the cluster differ from configuring a stand-alone Innodb server?
How should my application interact with the Cluster?
Can I use XtraDB cluster if I only have two MySQL servers currently?
How can I move to the Cluster and keep downtime to a minimum?
How can I migrate to XtraDB cluster gradually?. (Go back to the agenda)
"Load balancing MySQL with haproxy"

This talk is an introduction to load balancing between MySQL servers.
The talk shows techniques which can be used in general, however we will
focus on practical examples using HaProxy. The talk will cover the
following topics.

- Load balancing a set of servers which are using master-slave replication.

- Load balancing in MySQL Cluster (ndbcluster).

- Load balancing in Percona XtraDB Cluster.

- Writing custom checks.

- Example scenarios using custom checks. (Go back to the agenda)