Per Scholas - Greater Boston [Cambridge] - Information Session & TABE - Cla...
Sales Have Ended
Registrations are closed
THIS REGISTRATION IS CLOSED/SOLD OUT. PLEASE CHOOSE ANOTHER DATE.
Sales Have Ended
Registrations are closed
THIS REGISTRATION IS CLOSED/SOLD OUT. PLEASE CHOOSE ANOTHER DATE.
Description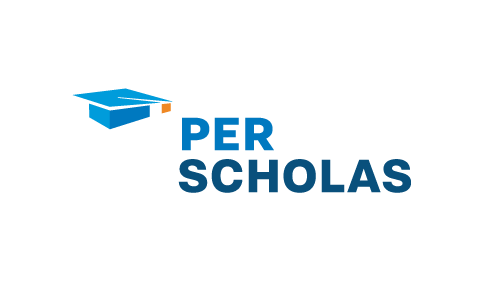 Greetings,
Per Scholas is very excited to be expanding our solutions to the Greater Boston area. To learn more about our organization, and enroll, we encourage you to attend an Information Session to begin the enrollment process. If you have not completed the online application yet [Click here to complete our application]. At this session, we will share our Mission, History, Vision as well as a detailed description of our trainings.
All applicants attending the Information Session will be required to take the TABE (Test of Adult Basic Education) exam, which will measure your aptitude in reading and math. We strongly recommend you prepare for this exam before attending the Information Session and have provided you with training materials and a sample test via the links below:

THINGS TO KNOW:

Registration for this event is required

Please bring your Photo ID (Driver's License, State ID or Passport) - This will be required to enter building

The Information Session and testing will take approximately 3 hours. Late arrival will prevent you from participating.

During the information session you will learn more about the training and complete the TABE exam.

Candidates who pass the exam with a 10th grade level will be scheduled for an interview.

Business professional interview attire is preferred.

ADDITIONAL DETAILS ARE AS FOLLOWS:
TRAINING:
- The #ITSUPPORT course will commence on April 16th, 2019.
- Per Scholas' #ITSUPPORT training course includes CompTIA A+ Certification preparation, Career Development training and Job Placement Support.
NOTE: Classes are in session 9:00 – 5:00 PM, Monday thru Friday. You must be available for training for the entire duration of the program.

ADMISSIONS AND ENROLLMENT:
- The admissions process includes an application, reading and math (TABE) test, interview, a background check and sometimes additional steps.
- Selection for this free course is highly competitive. Candidates must demonstrate ambition, integrity, professionalism, resourcefulness and commitment to service, but most importantly, passion for an IT career.

LOCATION:

255 Main Street, 8th floor Cambridge, MA 02142

PARKING:
- We strongly recommend traveling by public transportation. Street parking may be difficult.
- Applicants will not be excused to feed a meter or move a vehicle.


TO PREPARE:
1. RSVP by selecting the date you would like to attend
2. Study for the Test for Adult Basic Education (TABE).
You will have 65 minutes to complete the TABE's reading comprehension (25 minutes), mathematics computation (15 minutes), and applied mathematics (25 minutes).
Calculators are NOT permitted, but you will be able to use scratch paper. When you score 10th grade or higher in reading,and math you will be invited to interview for the training course.

STUDY RESOURCES:
There are test preparation resources on Per Scholas' website. Additionally, you can use the following links or sites:

- TABE Self-Assessment Modules – http://www.testprepreview.com/tabe_practice.htm
- TABE Test Study Guide – http://www.studyguidezone.com/pdfs/tabeteststudyguide.pdf
- TABE Practice tests -- https://www.mometrix.com/academy/tabe-test/
- YouTube.com – Search for and view videos on the skills that you need to improve.

You can contact the office for more information at 617-285-0703 or email the me at rnadeau@perscholas.org.
We look forward to meeting you!

Warmly,
Robin