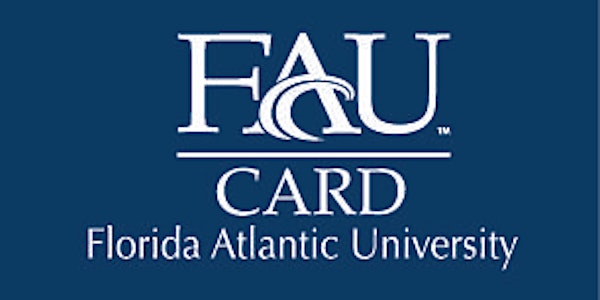 PEPSA:Navigating a Later Diagnosis of ASD in Female Adolescents - Parents
This is a pre-recorded event. Once registered, you will receive an email to view the presentation and download the slides.
About this event
Navigating a Later Diagnosis of Autism Spectrum Disorder in Female Adolescents and Young Adults: A Roadmap for Parents
Presented by: Cheryl Checkers, MS, LMHC
Hosted by: FAU CARD
Training Description
It can be incredibly daunting and overwhelming for a parent when confronted with a later diagnosis of autism spectrum disorder in their adolescent or young adult daughter. This presentation will provide parents tools to move forward after a late diagnosis by creating a plan that addresses common female-specific treatment needs, interventions, accessing services and other important resources. In addition, participants will receive helpful information to address the needs of the entire family.
Training Objectives
Understand the impact of a late diagnosis on the family system
Identify first steps after receiving a diagnosis
Recognize tools necessary for self-care and family support
Understand the common challenges of females with ASD
Understand components of building a plan and support team
About the Presenter
Cheryl Checkers, MS, LMHC, NCC, CCMHC is a Licensed Mental Health Counselor, National Certified Counselor and National Certified Clinical Mental Health Counselor in private practice where she specializes in the treatment of adolescents and adults with ASD and comorbid mental health diagnoses, parent education and support and professional consultation. In addition, Cheryl is a clinical consultant for Florida Atlantic University Center for Autism and Related Disabilities. She holds advanced certifications as a Clinical Anxiety Treatment Professional and Clinical Trauma Professional and has over 20 years of experience working with adolescents and adults with ASD and mental health diagnoses.