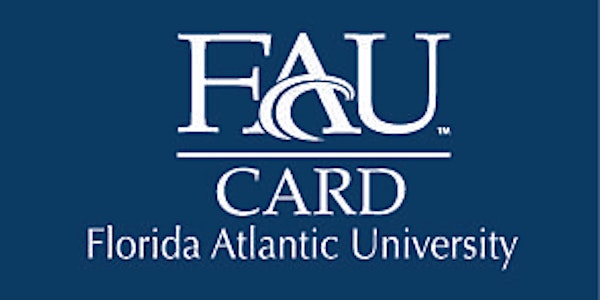 PEPSA: The Psychology of Covid-19
The Psychology of Covid-19 – Trauma, Grief & Wellness: Reboot, Recharge & Regain Control of Your Life
About this event
The Psychology of Covid-19 – Trauma, Grief & Wellness: Reboot, Recharge & Regain Control of Your Life
Presented by: Dr. Gabriel Ghanoun & Dr. Marie Dezelic
Hosted by: FAU CARD
Educators and professionals in helping professions have endured many challenges for the past two years through Covid and its aftermath. Professionals have experienced difficulties in not only meeting the needs of their students and clients, but in meeting their own personal and family needs. This professional development will provide educators and others in helping professionals strategies to address emotional exhaustion and burnout. Educators and those in helping professionals will be provided practical daily strategies to create balance and develop and implement daily wellness strategies.
Participants will be able to:
•Pandemic Responses
•Emotional Exhaustion & BurnOut
•Traumatic Responses & The Grieving Heart
•Recharging & Rebalancing
•Your Daily Wellness Prescription
About the Presenter
Dr. Marie Dezelic & Dr. Gabriel Ghanoum
Are both psychologists, authors, national and international workshop presenters, and educators. Dr. Dezelic has a private psychotherapy, coaching, and consulting practice in South Florida; and Dr. Ghanoum is the Director of Palliative and Spiritual Care for a network of hospitals in Southeast Florida.