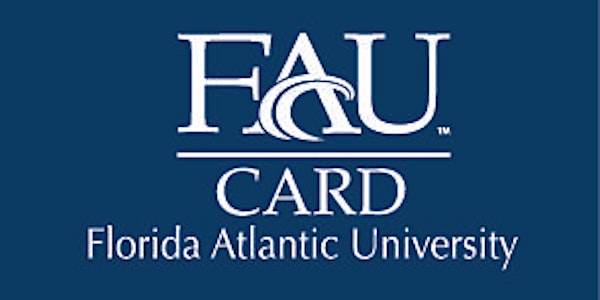 PEPSA: The Mental Health of the Autism Spectrum Community
This is a pre-recorded event. Once registered, you will receive an email to view the presentation and download the slides.
About this event
The Mental Health of the Autism Spectrum Community: How Can We Catch It and Treat It?
Presented by: Dr. Shari Pearson, Ph.D., Licensed Psychologist
Hosted by: FAU CARD
Participants: Educators
People with Autism Spectrum Disorder (ASD) often struggle with their mental health as a result of a missed diagnosis and/or co-existing conditions. This presentation will discuss the wide variability of mental health symptoms in people with ASD. We will also focus on the evaluation and management of comorbid mental health problems commonly found among individuals with ASD.
Participants will be able to:
• How often ASD is misdiagnosed
• Distinguish between ASD & Bipolar, Borderline, & Psychosis in teens
• When to refer for an evaluation
• What the evaluation process entails
• How to talk to clients about the evaluation process
• Types of supports & services I recommend in report, especially re: MH issues
• Academic accommodations
• How often mental health is involved with ASD treatment
• When is family counseling recommended
• When to refer for medication management
• Increase in mental health struggles of ASD population during puberty
• Mental health issues during transition to college
• Baker acting individuals with ASD
About the Presenter
Dr. Shari Pearson is a clinical psychologist located in Palm Beach County. She specializes in providing treatment and evaluations to children, adolescents, and adults. The primary focus of her private practice involves providing neuropsychological evaluations to assess for learning disabilities, ADHD, Autism Spectrum, and Mood Disorders. Dr. Pearson graduated from the University of Florida with a Bachelor of Science degree in Psychology and from The George Washington University with a Ph.D. in Clinical Psychology.