Fall 2021 Pépin Lecture Series in Food Studies & Gastronomy, with speaker Rachel Black, Associate Professor, Anthropology Department Connect
About this event
Registrants will receive a Zoom link approximately one week prior to the talk.
Though women enter France's culinary professions at higher rates than ever, men still receive the lion's share of the major awards and Michelin stars. Rachel E. Black looks at the experiences of women in Lyon to examine issues of gender inequality in France's culinary industry. Known for its female-led kitchens, Lyon provides a unique setting for understanding the gender divide, as Lyonnais women have played a major role in maintaining the city's culinary heritage and its status as a center for innovation. Voices from history combine with present-day interviews and participant observation to reveal the strategies women use to navigate male-dominated workplaces or, in many cases, avoid men in kitchens altogether. Black also charts how constraints imposed by French culture minimize the impact of #MeToo and other reform-minded movements.
Evocative and original, Cheffes de Cuisine celebrates the successes of women inside the professional French kitchen and reveals the obstacles women face in the culinary industry and other male-dominated professions
Co-sponsored by the Boston University Women's Gender, and Sexuality Studies Program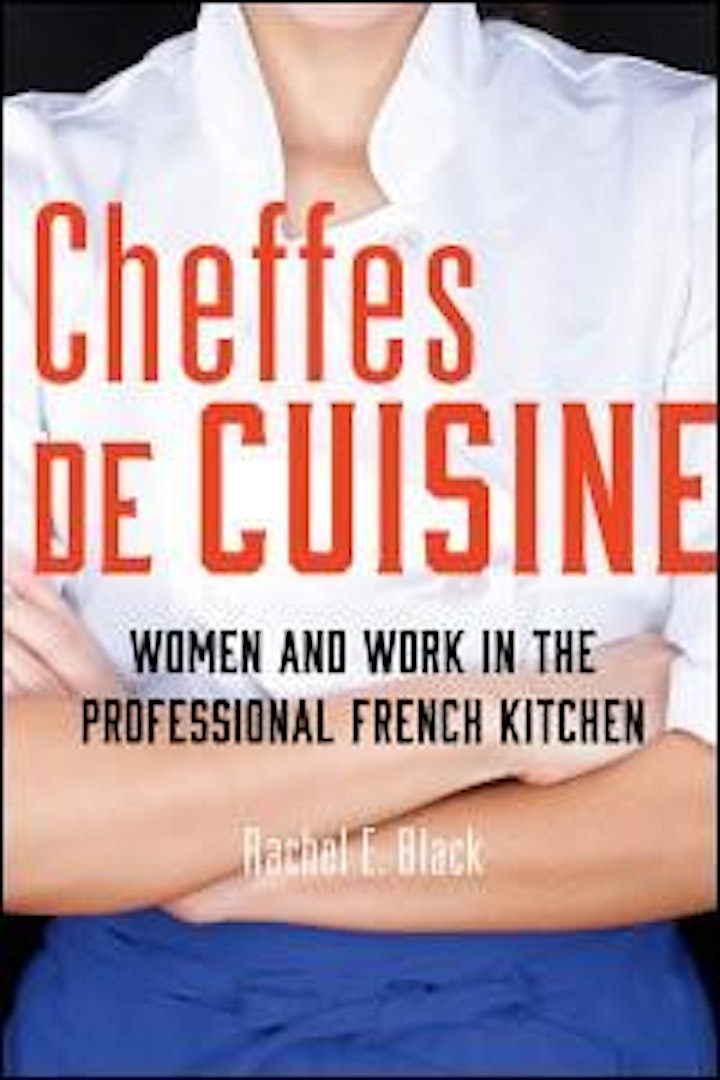 Organizer of Pépin Lecture: Cheffes de Cuisine
Boston University's Master of Arts in Gastronomy and Food Studies Certificate programs, founded in 1991 by Jacques Pépin and Julia Child, provide a rigorous academic framework for food studies through a unique, multidisciplinary curriculum encompassing the humanities, natural and social sciences, and the arts. Classes are taught by BU faculty members, visiting lecturers, and industry professionals with expertise in a wide range of fields, including: policy, history, anthropology, entrepreneurship, marketing, hospitality, journalism, and science.