Description
Catch South Jersey-based hip-hop group Peoti Visions live! Featuring special guest performances by Major Van Winkle, B. Arsin, Les Simple, Money Carsin and Don Michael Jr.
Date: Saturday, December 10
Time: 8pm Doors, 9pm Show
Cover: $15 in Advance

Pub Webb Live
1527 Cecil B. Moore Ave
Philadelphia, PA 19121
THIS EVENT IS 21+ ONLY W/ ID.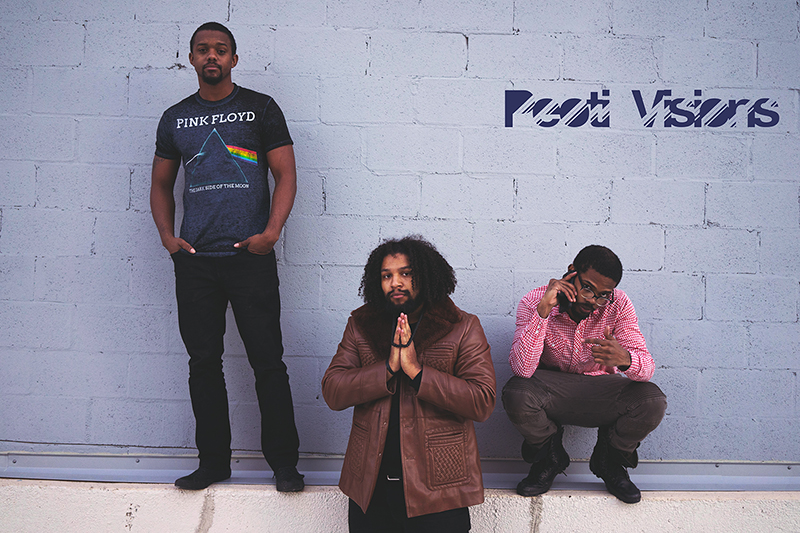 Artist Biography
Why Peoti Visions? Peyote is a psychoactive plant that was used by Native Americans as a way to transcend and talk to the gods. It was also used in the men's right of passage into manhood. As young men seeking truth, trying to find our way and searching for God they found this to be an appropriate name. They just changed the spelling. Peoti Visions is set to release their debut album, Peotified, in the fall of 2016.
Peoti Visions is a South Jersey based Hip-Hop/Media group. In a generation where everyone copies what is "hot" and attempts to create a single, Peoti Visions has developed their own sound and swag. They place their focus on their project as a whole, which makes their projects much closer to a cinematic experience than your average rap album.
While they are aware, that A Tribe Called Quest, Outkast and The Pharcyde comparisons are inevitable they are also quite confident that they will quickly move beyond such easy comparisons.
Hold up. Let's jump back real quick. There is a reason media is included in the bio. The group which consists of 3 members: (KD, Jbrown and Ideal Boyfriend); not only produce, write, perform their own songs, they also direct their own music videos, skits. Hip-hop is truly only one facet of this groups capabilities.
Ideal Boyfriend and KD handle the production; while Jbrown and KD handle the writing and performing. KD also directs and edits their videos, which is also an art-form he has a degree in.
KD aka Kyle Ingram is a member of the Grammy Award winning family of musicians, producers, songwriters and arrangers. He is also the producer for his sister Bianca Ingram and the Creative Director for the new label IMG (Ingram Music Group).
Peoti Visions have released 2 mixtapes that recieved great reviews. The 1st mixtape was Natalie Portlandia and their 2nd was Freedom Ain't Free, which sent them on their 1st tour, where they performed at various schools and colleges. Their debut album Peotified is nearing completion after being started in the summer of 2013 and is expected to be released in 2016. Peoti Visions has just released they 1st EP called the PVEP which is available everywhere digitally. 2016 will be the year of Peoti Visions.