Peoria Camera Club 2012 Seminar
Featuring Ben Willmore

Saturday, March 17, 2012 from 9:00 AM to 4:00 PM (CDT)
Event Details
Quick Links:  Event Details :: About Ben Willmore :: The Seminar Agenda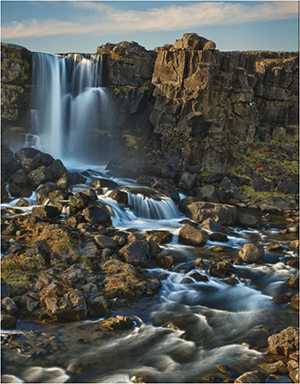 Join us for a full day of photographic training and inspiration with Ben Willmore, one of America's favorite photography and photo-processing instructors. 

Ben will share his techniques for
capturing great photos and
processing them into masterpieces
that say WOW!
Learn to make better captures - starting with equipment choices and camera settings. Ben will share his techniques for quickly evaluating shooting locations and creating compositions that are dynamic and interesting. He will show you how to think about post-processing techniques in the field to capture the most ideal images for later digital enhancement. Then, Ben will demonstrate his favorite post-processing techniques for enhancing and fine-tuning images on the computer. You will learn how to use digital processing tools to create images with more visual impact so you can develop your own style and take your creativity to the next level. 
Don't miss the chance to learn how to take better images and transform them into finished photographic art.

Food & Beverage:  Refreshments are provided for morning & afternoon breaks. Tickets purchased in advance include lunch & beverage.  (A reasonable attempt will be made to provide a lunch for participants who purchase tickets at the door.)
Lodging:  There are lots of hotel choices in East Peoria and Peoria. Clicking on the city names will get you more information. PLEASE NOTE: The Illinois High School Basketball Tournament will be in Peoria the weekend of the seminar, so make your reservation early.
Download a printable Registration Form if you'd prefer to register by mail and pay by check
Download a map of the Illinois Central College East Peoria campus
Student Tickets Available for $35: Use code "PCCStudent12" when registering. You will need to have a Student ID with you when you arrive.

Doors Open at 8am on the day of the event
Contact Information:
Email: seminar@peoriacameraclub.com
Phone: Rich (309) 266-5890, Vicki (309) 692-1552 or Dave (309) 303-2307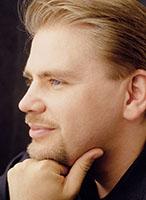 A digital progression: Computers, design, Photoshop and photography…and life of a full-time photographic nomad
Ben has been involved in the digital world for so long that he can't remember not having a computer. In high school, he wanted to be a professional photographer and was shooting with 35mm and 4x5 cameras with strobes. While he never lost interest in photography, graphic design was calling him. He began mastering Photoshop and started teaching his own seminars. When digital cameras become more advanced, Ben embraced the craft again and catered his seminars toward photography. His teaching style is not about formulas and steps. Rather, he teaches a true understanding of the subject, whether it be photography or Photoshop, and this is why he has risen to the top of his game as a world-class trainer in the digital arts. Six years ago, Ben sold 98% of his possessions and has been living a mobile lifestyle ever since. Learn what spurred that decision, how it's affected his photography, and what it's like living nowhere and everywhere at the same time.
Ben's Websites: Where is Ben  ::  Digital Mastery  ::  Best of Ben 

Photography 24/7: What and how to shoot regardless of time of day or conditions
Just because it's raining, or the mid-day sun is looking harsh doesn't mean an amazing image can't be made. Learn how to get around certain environmental barriers and open your mind to new shooting scenarios.
Creative photographic explorations that will open new horizons in your mind
Learn how to take your creativity to the next level and make images you may not have thought possible. Ben will discuss his thought process when creating an image, from capture to post-processing. He'll talk about what kind of images seem to flow from the subject matter, and when it is more of a thought-out process.
Shooting suggestions for better imagery
Learn camera settings and shooting techniques that can be used to create more compelling images and make sure our gear never gets in the way of capturing a shot.
Essential, but not common, gear recommendations
Whether you're amateur or professional, the right (or wrong) gear can greatly affect the way your images turn out. Learn what gear Ben carries and his many tips and tricks for buying the right equipment and tweaking what you already have. Many of the biggest time and image savers may be so easy (and cheap) that they'll surprise you!
 

How to analyze a scene and create a compelling composition
Learn techniques for quickly evaluating a shooting location and creating a composition that is dynamic and interesting. Learn what Ben likes to shoot and what inspires him, such as Vintage America.
 Learn how to think about Photoshop in the field so you capture unique shots to combine digitally
Sometimes, it takes more than one shot to make the ideal image. Learn Ben's techniques for creative effects by combining multiple images. Learn his thought process and why you should consider giving it a shot.
 Capture the most ideal raw material for later digital enhancement
No matter what software you're using to edit your photos, it's always best to start with a high-quality, clean file. Learn the techniques Ben uses to ensure you'll get the best raw material, whether you're post-processing or not.
 Learn how to influence where the viewer looks within an image through digital enhancement
There are many tricks a photographer can use, both behind the lens and behind the computer, to keep your viewer engaged and direct their eye through an image. Ben will share the key techniques he uses to direct the eye.
 The single most powerful feature in all of Photoshop
Learn the one single adjustment in Photoshop that Ben applies to more than 90% of his images and how to master it.
How to transform my raw captures into finished photographic art
While the art of photography begins, and sometimes ends, in the camera, composition, lighting and other factors contribute greatly to the success of an image. Ben will discuss the capture and post-processing techniques for fine-tuning and further enhancing your images on the computer. You will learn what's possible and how to use these digital tools to create the most visual impact and develop your own style

.
When & Where

Illinois Central College - Performing Arts Center
1 College Drive
East Peoria, IL 61635


Saturday, March 17, 2012 from 9:00 AM to 4:00 PM (CDT)
Add to my calendar
Organizer
Peoria Camera Club
The Peoria Camera Club (PCC) was created in Peoria, Illinois in 1954 for the exchange of ideas and information relating to the art, techniques, skills and vision of people who share an interest in photography.
The mission of PCC is to help anyone with a desire to develop their photographic skills through encouragement, mutual help, and learning opportunities.
Our monthly newsletter, PhotoChatter, includes information about future meetings, workshops, seminars, awards, and competitions.
Club meetings feature advanced amateur and professional photographers who speak on a variety of photographic topics. Topics include image capture, digital processing, and competitions within the club (usually with critiques) and competitions with other clubs and organizations. Club social events include banquets, picnics, and outings.
Photo outings, workshops (still life, studio lighting, or computer processing), and our annual seminar provide more learning opportunities and time to socialize.
For more information about the club, visit the Peoria Camera Club website.
Peoria Camera Club has been presenting quality seminars since 1976.
Peoria Camera Club 2012 Seminar
Featuring Ben Willmore