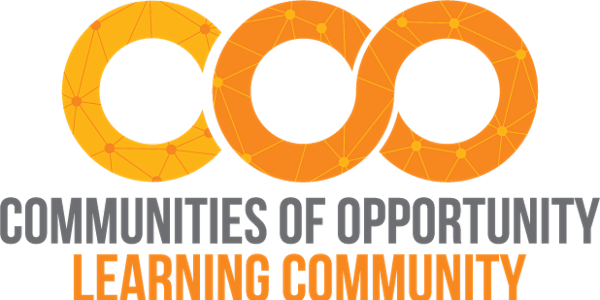 People's Economy 101 Part 2: Applying Concept
In the second workshop, we will focus on the need to create and build new economic structures rooted in the experiences of our community.
By Communities of Opportunity King County
Date and time
April 21, 2021 · 1pm - April 22, 2021 · 3pm PDT
About this event
Note: This is the second part of a two-part workshop. To register for Part 1, click here: https://www.eventbrite.com/e/peoples-economy-101-part-1-learn-and-inspire-tickets-145107034045
In the second workshop, we will focus on the need to create and build new economic structures rooted in the experiences of our community.
Utilizing the Just Transition framework, People's Economy Lab will share the Greater Seattle Ecosystem Map created by trusted BIPOC community economic leaders and dive deeper into exploring ecologies of interventions, projects, relationships, and opportunities to create equitable pathways toward a shared vision.
The session will include breakout sessions to explore with peers the various elements of "building the new" economic structures, what are the new models that we need to build and the relationships needed, and how does this apply to our respective work.
About the Trainers:
Njuguna Gishuru is a Seattle based community development consultant who specializes in developing restorative economic strategies for oppressed communities, building capacity and enhancing access to capital for entrepreneurs of color and cultivating new economies that advance empowerment and social justice for all. Njuguna has spent the majority of his career in banking, serving as a Financial Institutions Examiner for the FDIC and Consumer Financial Protection Bureau. Njuguna has been pivotal in shaping and implementing the African Chamber of Commerce's small business development programs which aim to advance the success and sustainability of African immigrant owned small businesses locally. His experience over 8 years of involvement with the organization includes developing and administering tailored technical assistance programs and workshops and providing direct consulting to local entrepreneurs. The majority of the small businesses served through this work have been in South Seattle and South King County.
Shiho Fuyuki is an independent consultant who connects values aligned stakeholders in the region to mobilize resources to advance access to economic opportunities for underserved communities. Over the last decade, she has worked with many foundations and impact investors across the country to deploy capital in more meaningful ways through fostering shared learning experiences, curating resources and facilitating relationship building. Shiho joined the People's Economy Lab (PEL) in 2019 to pursue a shared vision for a new economy in Washington State and support a 'Move the Money' strategy, divesting from the extractive and investing in self-determination for communities, toward a community-centered economy. She supports the New Economy Washington (NEW) Frontline Community Fellows, NEW Funders Collaborative, PEL's Community Capital Working Group and PEL's Just Transition ecosystem mapping project.
Deric Gruen manages the People's Economy Lab and is the Co-Executive Director at Front and Centered, a coalition of communities of color, where he has led the development of the Regenerative Economy Strategy. Deric shares the leadership of Front and Centered, with a focus on programs and policy. Deric has created and led diverse initiatives for climate/environmental justice and community economic development, from idea through fruition, for community-based organizations, in education, and government. Deric began his career working on regional economic development for the Trade Development Alliance and Puget Sound Regional Council and has fifteen years of experience in project development and management. Deric is a resident of the Brighton neighborhood just north of Othello and was born, raised, and educated in Seattle. He is well known in economic development and policy, racial equity, environment, and social justice communities and is a trusted advocate for community-based organizations.